To paint a picture of how the year evolved, here are the Voices pieces that best captured each month – the main issues that preoccupied us then, and the feelings that were stoked from them
Majority of the pieces published in Rappler's Voices section are contributions from people of all backgrounds, submitted to us without any prompting.
And in 2020, we got plenty of them.
Chalk this up partly to the fact that most people were stuck at home with nothing better to do than write out their feelings. But more importantly, 2020 was rife with events that demanded processing and discussion.
To paint a picture of how the year evolved, below are the Voices pieces that best captured each month – the main issues that preoccupied us then, and the feelings that were stoked from them.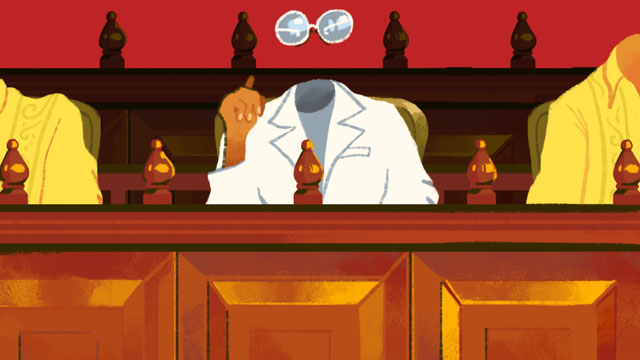 Even before the pandemic hit the world full-force, Filipino scientists have long lamented how the government has neglected their expert advice and warnings, especially on disaster risk reduction. The following piece, written in the aftermath of the Taal eruption, makes a specific stand that, one year later, has yet to be heard.
"[L]awmakers have to accept that it is their task to gather information from those who have an entire lifetime's worth of information regarding certain fields of science – our experts. Failure to do this will only lead to social pandemonium," wrote scientist Wilson Aala.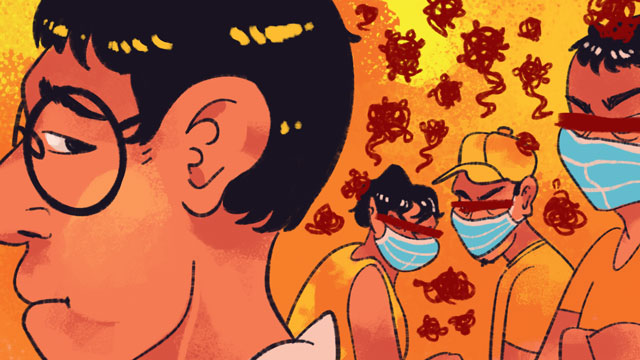 Apart from COVID-19, other diseases came out of the woodwork at the start of the pandemic – racism, first and foremost. Filipinos' apprehension towards the Chinese worsened because of the outbreak (and cover-up) on the mainland, but there was one group hit by friendly fire: our very own Chinese-Filipino community.
"I have never seen the Chinese be more sorry just for being Chinese. I have also never felt more ashamed for having a Chinese family name," wrote 17-year-old Manileña Col Tiu.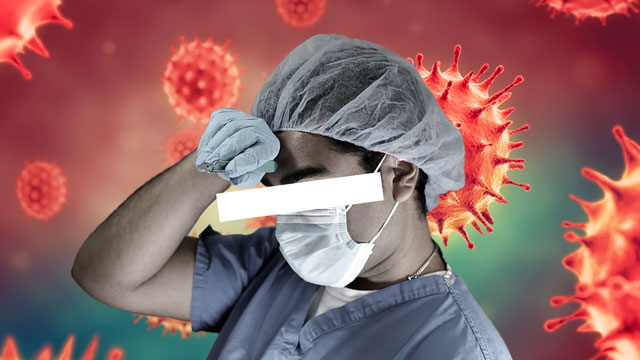 When the Philippines went into lockdown in March, it was our healthcare workers who bore the greatest burden, caring frantically for an entire nation – and all while being treated poorly in more ways than one. COVID-19 was a glaring sign that we should never, ever take these women and men for granted, pandemic or not.
"I had my training in a number of public hospitals and signs of the harsh reality were ubiquitous: doctors and nurses with their heavy workload, inadequate compensation, low supplies, heightened occupational risk, emotional and psychological burnout," wrote editor and former nursing trainee Tristan Lugod.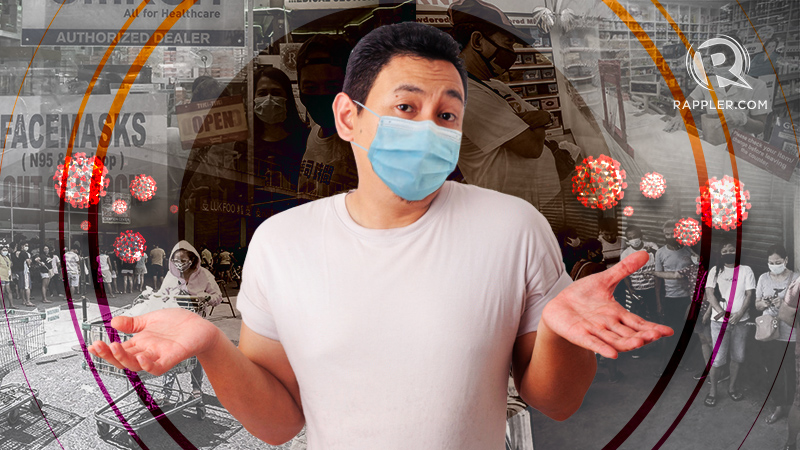 We got numb to the pandemic at some point – a coping mechanism that was both inevitable and worrisome. More Dalgona coffees, more house plants, more loungewear. More infections, more quarantine violations, more deaths. By April, the phrase "new normal" started being bandied about, and that wasn't necessarily a good thing.
"Mahigit isang buwan na tayong ganito. Nakakatakot isipin, pero parang nasasanay na ako, parang natatanggap ko nang wala na akong karaniwang pakikipagkumustahang babalikan. Wala na ang dating nakasanayan," wrote educator Joselito Delos Reyes.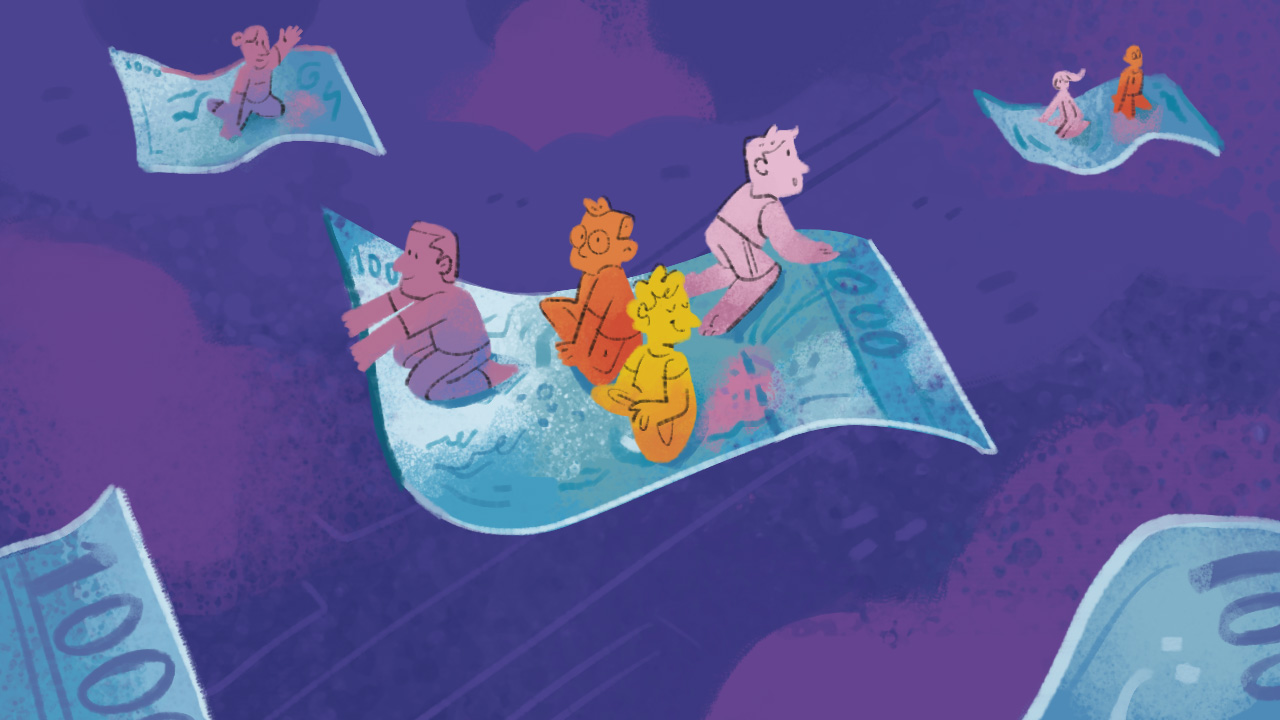 Ayuda. Spanish for "help" or "assistance," it was the word of the month, as the many flaws of the government's emergency subsidy program became apparent. Every citizen was entitled to ayuda during the economy-crippling pandemic, but thanks to corruption and ineptitude, the word turned out to be more of a privilege than a right.
"There's a lot to be said about the emergency subsidy program and where it went wrong: the fact that government twice missed its due date for the completion of the first tranche; the throngs of people that congregated and failed to observe social distancing at distribution centers; and the local government officials who split between themselves and pocketed aid supposed to go to their constituents," wrote economist JC Punongbayan.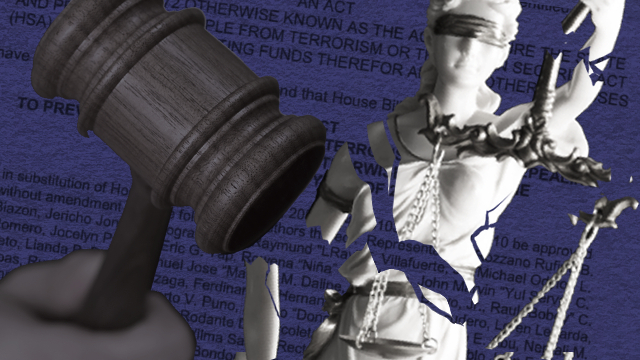 When a stalwart of the judiciary says that something is worse than Martial Law, then Filipinos better pay attention. As the Anti-Terror Act crept ever closer into becoming real, all manner of legal experts and champions of human rights spoke up against it. At present it is now a law, and the panicked predictions these women and men gave have, painfully, become a reality.
"The ATA punishes speech, whether written, verbal or visual, that incites others to commit terrorism. The ATC, without a judicial warrant, can order the arrest of anyone for inciting to terrorism even before the incitement is made…" wrote retired Supreme Court associate justice Antonio Carpio.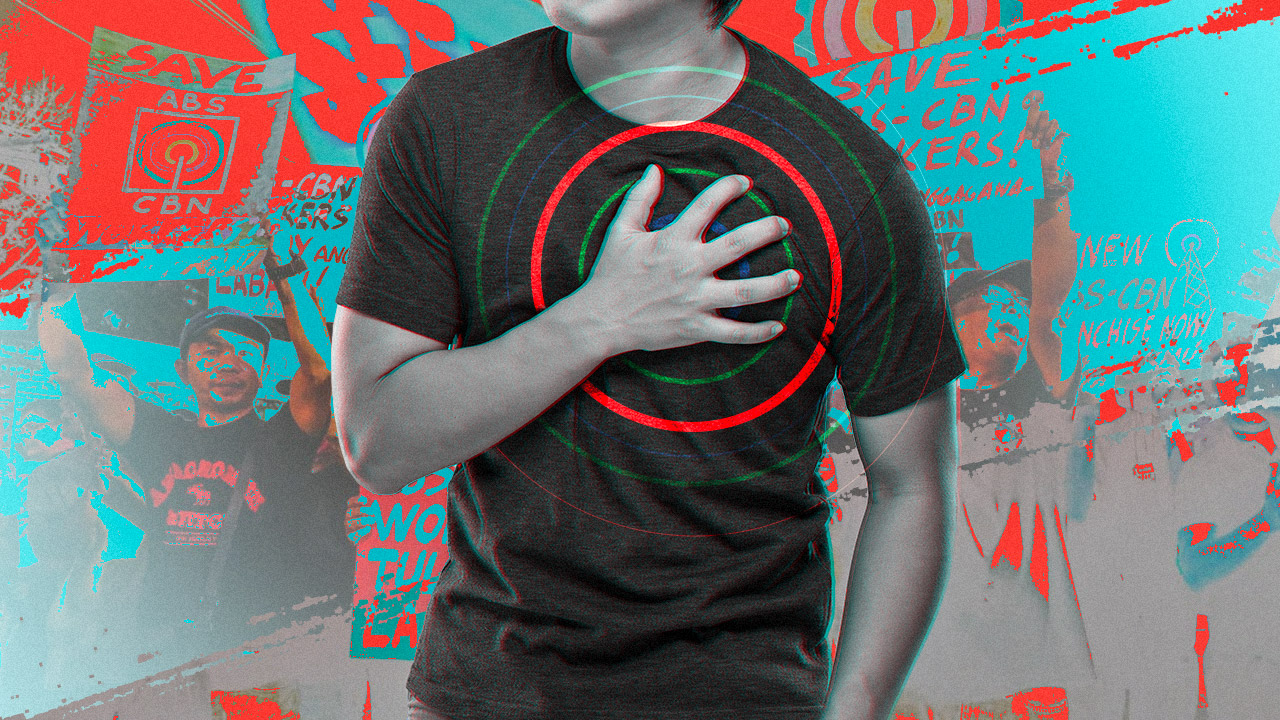 Before 2020, the name "ABS-CBN" brought to mind celebrities, top journalists, and popular TV shows – never the people working tirelessly behind the scenes. This changed when the country's largest media outlet was dismantled by a vengeful government; the well-being of ABS-CBN's employees were finally put in the spotlight, but by then it was too late.
"Pain was seeing my boss in tears amid a crowd of protesting employees. Pain was seeing another officemate, who just lost a brother recently, now having to deal with another loss. Pain was listening to the words of another employee, whose mother was just hospitalized, and who now faces unemployment after more than 20 years with the network," wrote former ABS-CBN employee – now Rappler – Nicole Villavecer.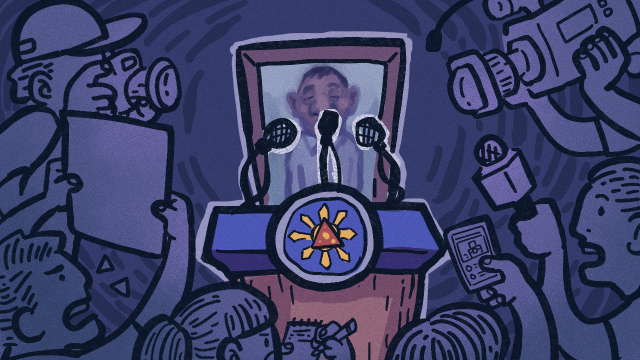 "Nasaan ang Presidente?" the whole country cried. It was the worst possible time for "Tatay Digong" to become an absentee father, but that was especially the case in August. Government response to the pandemic had already been MIA even when we could see Duterte relatively often, but when he disappeared that month, it really felt like the country was scrambling in total darkness.
"No President, indeed, has been so inaccessible to the press, and to his own constituents by extension, as Duterte. His current self-isolation, though, recalls a case somewhat comparable with that of his idol Marcos, who managed to keep his kidney transplants secret. Who really knows how far down into incapacity Duterte himself has been plunged?" wrote journalist, publisher, and critic Vergel Santos.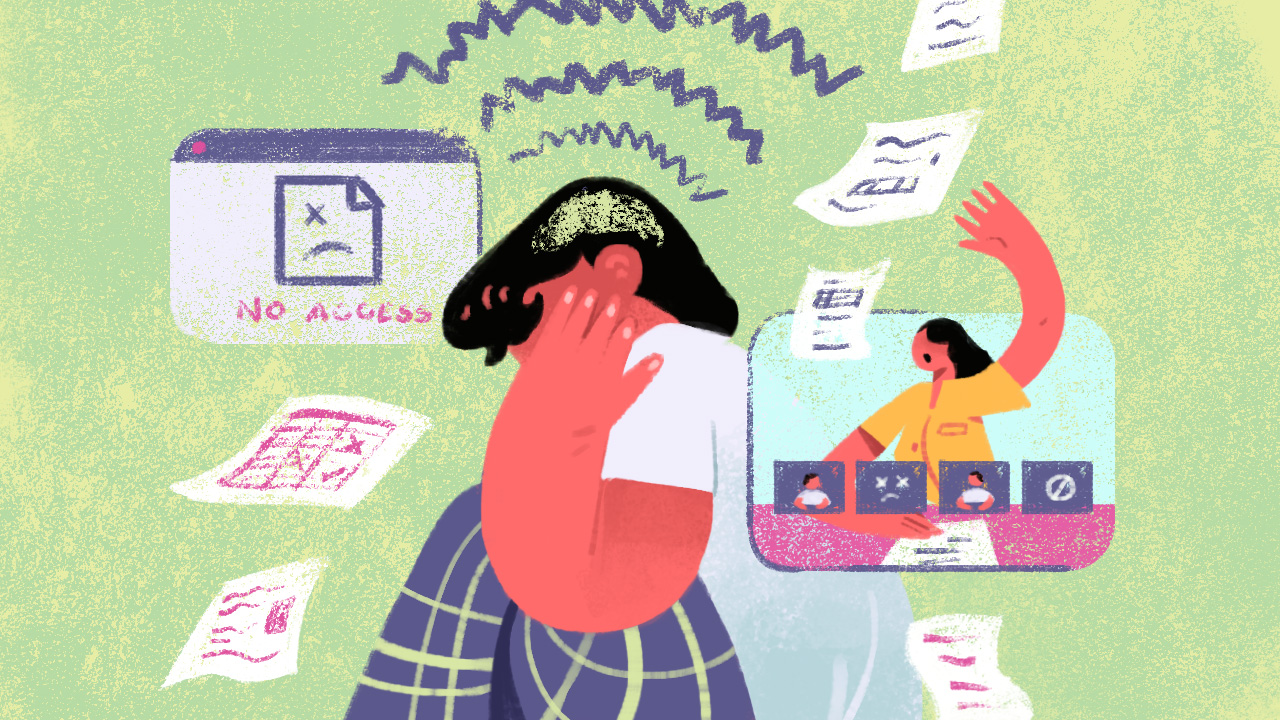 If there's one lesson everyone had learned by September, it was that the Philippines was not prepared to handle many facets of the pandemic. Still, that did not stop the Department of Education from insisting that classes resume the following month, prompting students, parents, and teachers alike to revisit how the government sees (and falters at) the task of educating the youth.
"Students enroll not because they want to learn, but because they don't want to be left behind. They attend online classes and answer their modules and course packs, not because they want to learn but because they need to comply with these requirements to get a degree and diploma," wrote educator Sensei Adorador.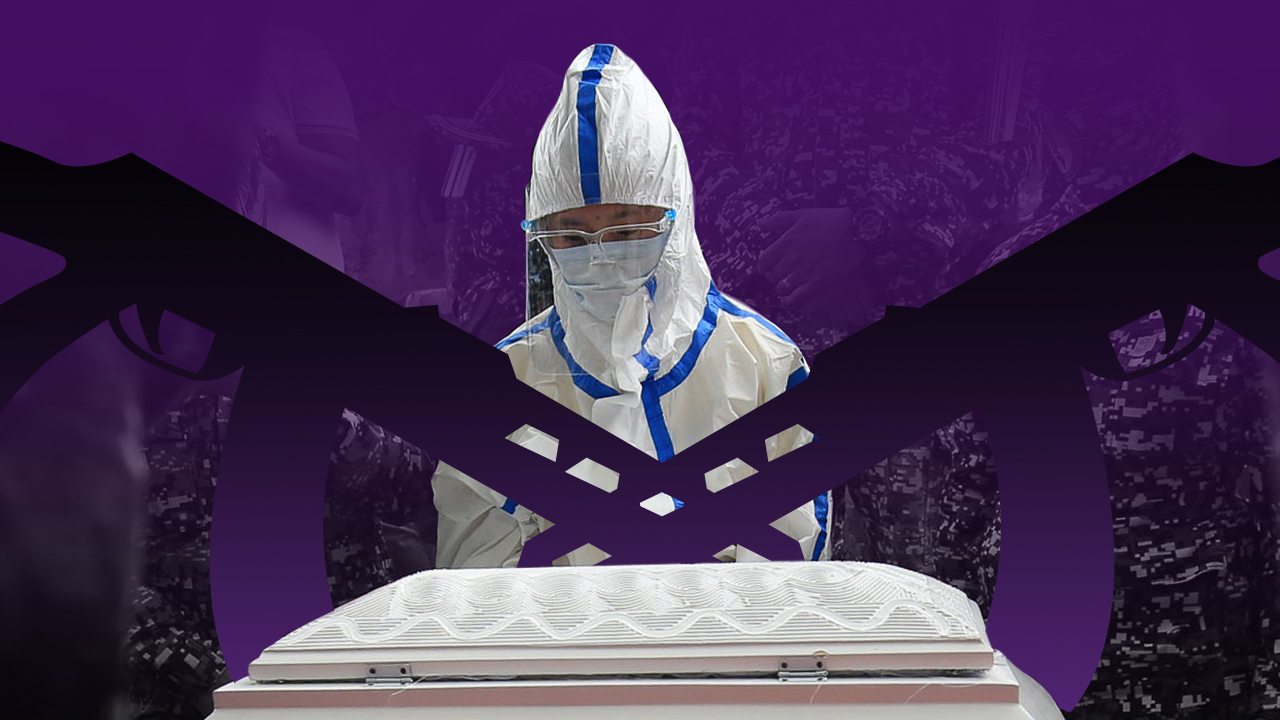 2020 was a year of surreal images, and one of the strangest was that of a mother in full PPE, her hands cuffed, staring at the tiniest white coffin as armed men stood by. The pandemic in itself was difficult enough, but the myriad human rights abuses that seemed to get worse with each passing month was arguably harder on our hearts.
"River is not the first victim of illegal counterinsurgency. There will be more. Military and police justify the killing of other children as "collateral damage." Unlike the National Democratic Front, we do not aspire to defeat the military and police. But we will not stop fighting to hold them to standards of legality and humanity. We are spurred, sustained by our anger at River's killing," wrote political analyst and civil society leader Joel Rocamora.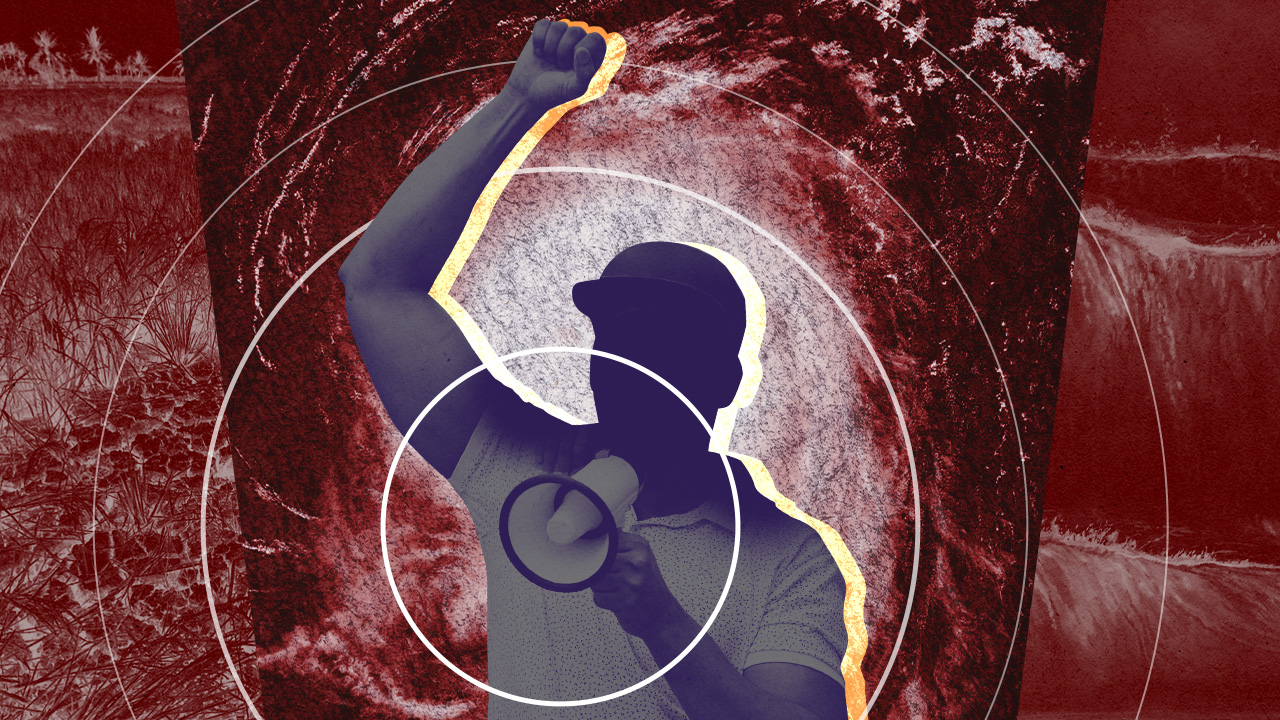 The climate did not show any mercy to pandemic-struck Philippines, staying true to its worsening state and causing one terrifying typhoon after another at the tail-end of the year. It was like whole buckets of salt on the country's wet, gaping wound – but will more Filipinos band together and demand stronger climate action from their government and the world? Or will 2020 just be another instance of learned helplessness?
"Ngayong pandemya, tila catch-22 ang aming mga pinagpipilian sa araw-araw. Naputol ang mga poste ng bagyo. Nawalan kami ng kuryente at internet. Hindi kami makapag-work-from-home o study-from-home. Kung pumunta kami sa coffee shop na may generator at kuryente, puwede kaming magkahawaan ng COVID. Iyon ay kung makapunta kami sa lungsod: Kulang ang public transport, kaya kailangang mag-bike. Kung mag-bike naman, dahil walang protected bike lanes, puwede kaming masagasaan."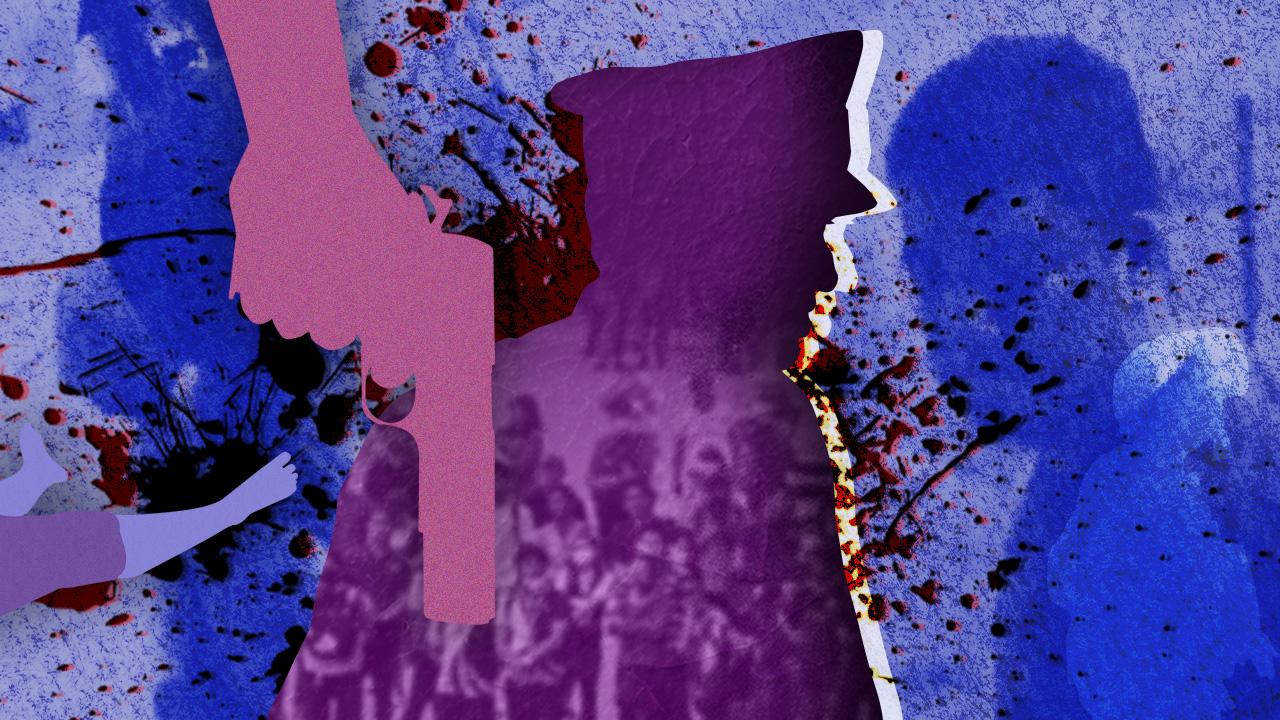 The holidays offered us no reprieve from bad news. Just days before Christmas, yet another blood-soaked instance of police brutality had many Filipinos riled up. What was arguably more terrifying, however, was how some citizens still sided with the cop who shot two innocent people at point-blank range – all in the name of the government's favorite myth: discipline.
"As I watched that video one more time, I noticed how clinical the policeman was when he executed the weeping mother. That's when I realized he knew he will get away with it. Perhaps because in his mind, he already has. God help us all," wrote lawyer John Molo.
– Rappler.com
Contribute your essays to Rappler's Voices section. Email us at opinion@rappler.com.