This is AI generated summarization, which may have errors. For context, always refer to the full article.
'It is not enough that we have passed the RH Law; we must ensure that its provisions are carried out and that its promise of non-judgmental and safe access to RH commodities and information is fulfilled'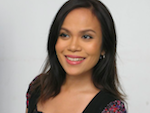 In February 2015, Sorsogon City, under the governance of Mayor Sally Lee, issued an Executive Order (E.O.) declaring the city as pro-life, reiterating the local government's duty to "protect the life of the unborn from conception…and the right of women to protection from hazardous drugs, devices, interventions and substances." (READ: Why do pro-life groups hate women so much?)
Sounds innocuous and even well-meaning, but complaints from residents showed otherwise. Mothers from different communities said that they were denied free contraceptives from the public health clinics and were told to buy them on their own. 
These complaints triggered field visits by women's health group Likhaan, which reported that only natural family planning (NFP) methods like beads and the rhythm method were offered in public health centers.
Midwives and barangay health workers were forbidden to administer or dispense modern birth control and barangay captains acted as watchdogs to ensure implementation. 
Sorsogon has effectively banned pills, condoms, injectables, IUDs, and other forms of modern contraception. Apparently, Lee's concept of hazardous drugs includes thinking of modern contraception as abortifacients. 
This E.O. was issued despite clause in the RH Law clearly stating the free provision of contraceptives to poor and marginalized women through public health centers.
By now, we have gotten used to the stories of how the enactment of the RH Law has been hijacked by various local government officials and legislators. (READ: What happened to the 2016 budget for contraceptives?)
There was the temporary restraining order (TRO) issued by Supreme Court prohibiting the DOH from purchasing and distributing implants. The most recent infraction against the RH Law was the scrapping of the Department of Health budget for contraceptives which was called "an assault on the RH Law" by activists.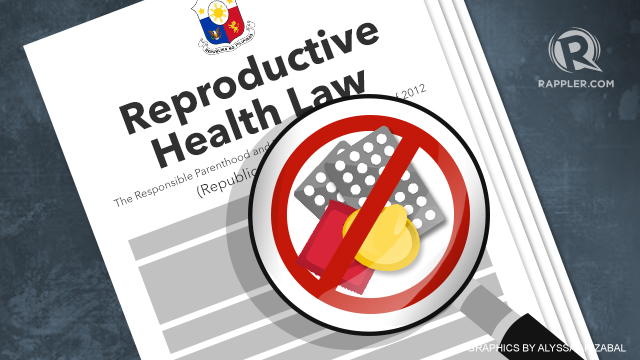 National inquiry
The Commission on Human Rights (CHR) with support from the United Nations Population Fund (UNFPA) are conducting a national inquiry into the implementation of the RH Law.
Based on the informational brochure published by the CHR, a national inquiry process "is a strategy adopted by the National Human Rights Institute to deal with a large number of complaints and systematic violations of human rights in a pro-active and cost effective way." 
The national inquiry will cover personal accounts of discrimination (whether witnessed or experienced firsthand), acts of omission, policies and practices which result in the denial of access to RH services or serve as barriers in accessing RH services.
Focus will be given to the experience of vulnerable and marginalized: the poorest of the poor, indigenous women, persons with disabilities, lesbian, bisexual, and transwomen, elderly and girl-children, and internally displaced persons.
Individuals or organizations can participate in the CHR national inquiry by submitting a written account (following the CHR National Inquiry template) of RH Law violations or acts of discrimination to the CHR Regional Officers or the GEWHRC Central Office, by attending the CHR Regional consultations or attending any of the scheduled public hearings.
CHR National Inquiry on RH Submission Form by Rappler Philippines
Schedule of public hearings: 
Metro Manila: April 1-2 and 4

Legaspi City: April 12-14

Zamboanga City: April 19-21

Tacloban City: April 23-25

Cagayan de Oro City: April 27– 29
Failing the RH Report Card
It's about time that we conduct a national inquiry to investigate how the RH Law is being implemented—or not implemented.
Clearly, it is not enough that we have passed the RH Law. We must ensure that its provisions are carried out and that its promise of non-judgmental and safe access to RH commodities and information is fulfilled; and we need to hold those who stand in the way of its implementation accountable.
Our report card on RH-related issues has shown that we are failing in many aspects. Our teen pregnancy rate is among the highest in the region; and our HIV infection rate is among the fastest growing in the world. 
These were the same problems that emerged during the years when the RH Bill was left languishing in legislative debate. They are now further aggravated by the flaccid enactment of the RH Law. 
It took 15 years to pass the RH Law. We cannot waste time in making sure that the government carries out its duty to uphold public trust and carry out the provisions of the very law that it has already passed. – Rappler.com
If you wish to submit a complaint or incident report to the CHR National Inquiry, download the submission template at www.chr.gov.ph and send or email to:
Commission on Human Rights Central
Gender Equality and Women's Human Rights Center
Commission on Human Rights
UP SAAC Bldg., Commonwealth Ave.,
Diliman Complex, Quezon City
Email: gewhrc.chr@yahoo.com
Tel # 928-5792 | 922-0422