The Philippines is by no means a middle power, yet its ties with the US, partnerships with Japan, India and Australia, developing relationship with China, and strategic location increase its relevance in Donald Trump's Indo-Pacific strategy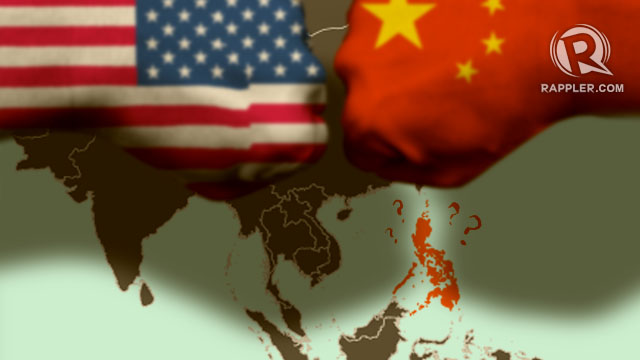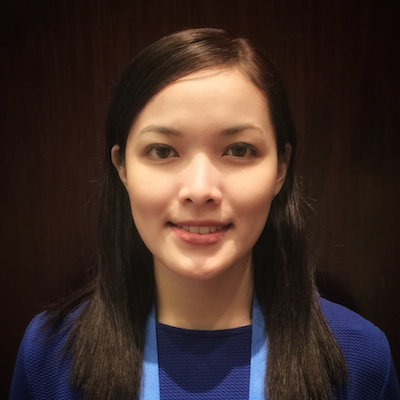 Over the last few decades, the geopolitical landscape of the region has been changing. What was once perceived as a stable and peaceful Asia-Pacific led by the United States has been perturbed by the surprising yet steadfast rise of China.
Due to its advances, China is now portrayed as a major power as it continuously increases its military might, economic impact, and influence on global issues. However, even though China wanted and claimed its rise to be peaceful, it has not done so without increasing threat perception from the US, and worrying the smaller states and US allies in the region.
Given its strategic location, alliance with the US, and claim to the South China Sea, the Philippines has been largely affected by the power competition between the US and China. Like many smaller states, the Philippines has to manage its relations between the two powers and maximize what each can contribute to its national interest.
Contrary to his predecessor, President Rodrigo Duterte took a step back from the Philippines' strengthened alliance with the United States and moved a step closer towards China. He has been critical of the US from the start, revisiting its abuses in the past, and questioning its commitment and contribution to the Philippines' national security. Duterte shifted the perception of the international community about his country – from a small, weak state, to a country with strategic importance that it can leverage with both the US and China.
His pragmatic approach proved to be beneficial to the Philippines. China pledged loans and aid for the much-needed development of infrastructure in the Southeast Asian country during Duterte's visit in October, while the US scrambles to maintain good relations with his administration.
As Duterte started framing China not as a threat but as a friend to his country, and without significant progress on the agreements established between the Philippines and the US under the Aquino administration, Duterte's pivot to China has suddenly made US presence in the South China Sea somewhat unnecessary – making it easier for China to push the US out of the region.
The Philippines is not alone in becoming more open and accommodating to China in the region. When US President Donald Trump took office and displayed the seemingly isolationist "America First" policy, smaller Southeast Asian states, and even Australia, saw the value of readjusting their relations and having a closer relationship with China. That is why it is no surprise that the Trump administration took a step back and came up with counter-measures, just as its influence on its once reliable allies declines.
Trump's Indo-Pacific Strategy
During his speech at the 40th US-Association of Southeast Asian Nations (ASEAN) Summit in November, Trump vowed to promote "a free and open Indo-Pacific" region by forging partnerships with strong, independent nations willing to play by their rules. Trump is not the first influential leader to use and promulgate an Indo-Pacific strategy. In 2007, Japanese Prime Minister Shinzo Abe delivered a speech at the Indian Parliament calling for a free and open Indo-Pacific, a geopolitical and economic strategy that promotes regional connectivity, while at the same time counterbalancing China's influence in the region.
For the first time, with Trump's public declaration and the release of his National Security Strategy, allies and adversaries got a verbal confirmation and glimpse of Trump's foreign policy. In the geopolitical sense, this shift from Asia-Pacific to Indo-Pacific can be viewed not only as a broader scope of territory, but also as inclusion and acknowledgement of India's role as another rising power. The concept of Indo-Pacific also includes countries in Southeast Asia, Indonesia, Japan, Australia, and New Zealand. Middle Power allies of the US – Japan, India, and Australia – were keen to support the Indo-Pacific strategy, and sought to revive the Quad.
As US influence declines, the Trump administration can be seen utilizing and rekindling its gradually eroding ties in the region. While this strategy was meant to reassure its allies in the region, it would be interesting to see how the US would further implement its strategy without further antagonizing China (and Russia), as what happened with Abe's Indo-Pacific strategy.
The Philippines and the Quad
The Philippines is by no means a middle power, yet its ties with the US, partnerships with Japan, India and Australia, developing relationship with China, and strategic location increase its relevance in Trump's Indo-Pacific strategy.
It is often argued that the Philippines is caught in between the US and China, but as middle powers like India, Japan, and Australia strive to play a greater role in the region, the Duterte administration will be in a more complicated position, managing its diverse interests and relationships with the Quad and China.
Security-wise, the relationship between the Philippines and Japan has continued to strengthen under Duterte. Since Duterte took office, Japan has not only expressed its desire to boost defense ties, it has also continuously delivered its promises by donating two 94-meter ships, 10 40-meter patrol vessels, and 5 TC-90 surveillance and patrol planes to help enhance the Philippines' maritime capabilities.
Positive developments in relations with India also took place under Duterte. The two countries signed 4 agreements to enhance cooperation in defense, trade, agriculture, and foreign services.
Aside from encouraging India to invest in the Philippines, Duterte expressed his interest in acquiring fast offshore patrol vessels during his talks with Prime Minister Narendra Modi's visit last year. Earlier this year, Philippine Presidential Spokesperson Harry Roque said that the country is considering the acquisition of defense equipment and warships from India, after Modi's remark that his country is capable of producing military equipment. India has also donated $500,000 as the Philippines rehabilitates Marawi City.
Duterte's controversial "war" on drugs and its alleged human rights abuses have caused a temporary halt in the upswing of its relations with Australia. Australia has been vocal about its criticisms not only of the "war" on drugs but also about how the Philippines handled its arbitration win under the Duterte administration. It is surmised that he snubbed the Australia-ASEAN Summit because of this.
While Australia's criticisms of human rights abuses and the arbitration case may have caused a hiccup in Philippines-Australia relations, common interests and strategic cooperation on issues like humanitarian assistance and disaster relief, terrorism, piracy, and militarization of islands in the South China Sea would certainly trump personal preferences if Australia decides to look over domestic issues and see that strengthening ties with the Philippines would be more beneficial and strategic for the Quad, and for the Indo-Pacific strategy to be more effective in the region.
If Australia wants to be a major player in the regional security architecture, then stronger defense ties with the Philippines will be deemed necessary.
For the Philippines, defense support from a middle power like Australia will be a welcome addition to the list of countries the Duterte administration has already strengthened its ties with, as it veers away from the US and strives for an independent foreign policy.
While Duterte had claimed to be in "alliance" with China and Russia, his pursuit of a better bilateral relationship with both Japan and India in aiming to improve Philippine military and defense capabilities proves that he is not putting all his hopes on this "alliance".
Nor is he naïve about the geopolitical repercussions if he outrightly joins the bandwagon with the US' competitors. Support from the 3 corners of the Quad's security diamond would be vital if the Philippine strategy is hedging not only with China, but with the US as well. – Rappler.com
Florence Principe Gamboa is a researcher at Asia Pacific Pathways to Progress and a graduate student of International Studies at the University of the Philippines Diliman.