Why do we rank as a corrupt country despite being the only Christian nation in Asia? What happened to the faith that teaches us to love God and our neighbors?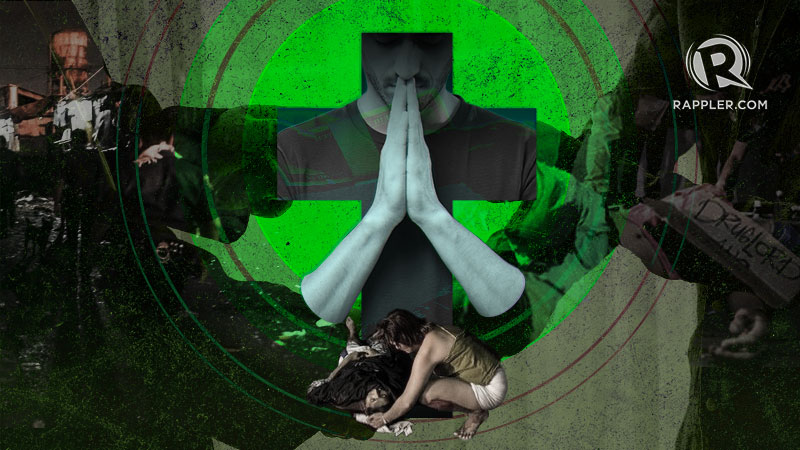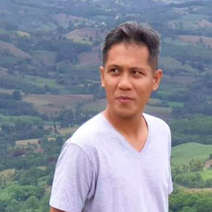 Hundreds of believers started to fill the magnificent cathedral for Mass at 5:30 in the afternoon. Before I entered the church, I stared at the gorgeous sunset on the horizon. I couldn't help but be filled with awe and gratitude.
While waiting for the Mass to start, I looked around at the ocean of believers from all walks of life. At the other end of the pew where I was sitting, lovers clung to each other like they were in a movie house. On my right near the confessional box, I saw a father patiently looking for vacant seats for his wife and kids. A few meters away from them were teenagers, eyes glued to their phones, taking selfies every two minutes like they were at a mall. And near the aisle were two elderly women praying and drowsing off. 
When the choir started singing the entrance hymn, I felt a little nostalgic, as the song reminded me of my childhood when I was an altar server in our parish. I joined the altar server ministry when I was in 3rd grade. The lector's voice echoed in the church but my mind was busy recalling memories from 30 years ago. The presider's message was relevant, but I could not stop myself from remembering the past. (READ: [OPINION] Rethinking religious education)
I grew up in a religious family in a peaceful and loving community. Although a good number of the people in our town didn't attend Mass regularly, generally, the church was the center of the people's lives. The church was filled on Sundays and especially during the Misa de Gallo, Christmas, and Lenten seasons, and during our town fiesta. 
Looking back on it now, I can't help but wonder about the effects of our faith on the quality of our life as Filipinos. How far have we gone as Christians and as Filipinos? 
It is a bit disheartening. With all due respect to the good people in the government that I admire, corruption is still one of the contributing factors as to why our country is poor. Poverty remains the one area that overshadows every administration. I have read in the news that our country is losing around P700 billion, or around 20% of the country's total budget. Our deputy ombudsman was quoted as saying that the Philippines was ranked as the 6th most corrupt among Asia Pacific countries.
Why is this? How come? With more than 80 million Catholics, the Philippines is home to the 3rd largest Catholic population in the world. That's remarkable. But why do we rank as a corrupt country despite being the only Christian nation in Asia? What happened to the faith that teaches us to love God and our neighbors? (READ: We need to talk about religion)
I reflected again on the church of my childhood. Good Christians did not smoke, drink, use illegal drugs, or fool around sexually. The Church preached that power, wealth, and sex were God's gifts, but gave more emphasis on their dangers. Like drugs, they must only be taken when necessary and with extreme caution, or else you will pay for your sins.
As an altar server, I had to be very careful of my actions lest I be reprimanded or laughed at by our leader. I had to be obedient to my parents if I wanted to please God. Sticking to the rules defined my faith.
I know something was fundamentally missing with that kind of faith, but that was how I was taught. Growing up and slowly realizing the limitations of my image of God, I had to unlearn many things from my childhood for me to be able to embrace God's love. 
Perhaps only few would argue with me when I say that what was true about the church in my childhood is also true of the Philippine Church in general. For this reason, it is my firm conviction that there is a need to move away from legalism and embrace God's love and compassion. We always fall short in the eyes of God, but that does not make God love us less. And that does not excuse us from taking our faith seriously. We should not take our eyes off Jesus, our loving savior and model; otherwise, we will lose sight of the real meaning of the Gospel.
Now, how do we connect our faith to our real-life experience? Our present realities clearly show that our faith is easier said than done. On the part of the Church, we hear stories of corruption and abuse. Gossipmonger believers can be found even along the center aisle or at the sanctuary of the church. At times, perks are emphasized and the mission becomes secondary. Sometimes, envy and unhealthy competition prevail rather than unity and support. (READ: There is no one Catholic Church)
It is a bit confusing, actually. I am not pointing fingers on who's to blame and who are responsible. Like many of us, I also have struggles in living out my faith. At times, it is an uphill battle. But I believe that all of us are responsible. Each one is part of the whole like a drop in the ocean. And despite the reality of sin and division in the Church, I still believe that our faith can positively show the way. God desires the best for us: "live life to the full" and "complete joy" in the words of Jesus.
As I see it, if we love God and His people, there should be no room for condemnation and judgment in our community. If we love our Creator and His creation, we should not throw our garbage anywhere and stop exploiting the environment. If we love our country, the common good should be above our personal interests. If we love our people, let us allow compassion and love to heal our insatiable need for power and wealth. If we really love our people, even if one is not a believer, respect for life and human dignity should never be set aside.
I think majority of our leaders, from barangay officials to the highest office in our country, are Christians. And again, with more than 80 million Catholics, ideally, we should be living in love and peace if we take our faith seriously. But that's far from the truth. That is why something is radically wrong. (READ: Philippines, land of split-level Christianity) 
The sky was already dark when I came out of the church after the Mass. I went home loaded with insights, with renewed hope and courage. The sunset before the start of the Mass reminded me that as the day ends, a new dawn is waiting. I am filled with hope and love as I work every day for the dawn that is coming. As a country, depending on how you look at it, a new dawn is also coming. No pointing fingers, just critical analysis and reflections. Let's keep hoping, and working with love and peace in our hearts. – Rappler.com
Shaun Silagan is a religious missionary.  He was active in the ministry for almost a decade before exploring other meaningful work involving art and culture.