The nation needs strategic pauses. Slowed-down city living should not be available only to the few and affluent who stay in cloistered and gated subdivisions.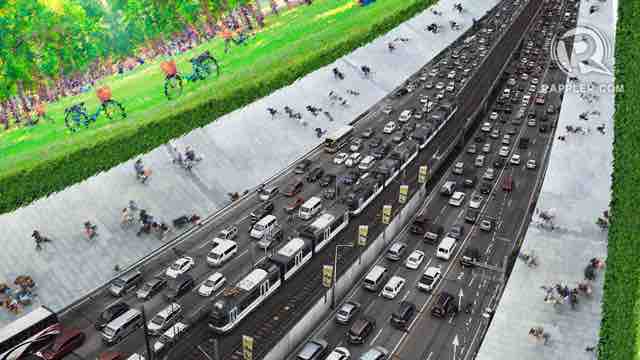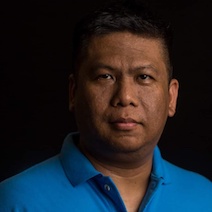 When instant gratification is in vogue, when everything must be fast and occurring "at the moment," calling for a slowdown is antithetic. It sounds counterintuitive because we live in a world that does not reward the slow. We rush to where we need to go, lest we tardy in fulfilling our social roles, lest we fail to "arrive" as planned. 
The city is frantic. It caters to the rat race. The need to move around quickly and bounce from one appointment to another is a constant alarming presence; it is the city's frenzied heartbeat. As it is now, urban life is governed by both the pressure to meet material needs and the constraints arising from stiff competition for resources and space. 
By design (or lack thereof), our cities endorse fast-paced lifestyles and public behavior, with their wide roads for car traffic, but little to no provision for pedestrian and non-motorized transportation.
Take EDSA as an example. The metropolis' major thoroughfare consists of 12 lanes, 6 per direction. Half the lanes are designated for buses, half for private cars. There is no protected bike lane. Spaces for pedestrian traffic are few and underdeveloped. Bicycle riders brave enough to risk the carriageway can only hope that sharing the road with larger vehicles does not lead to tragic or grisly final destinations. 
Urban transportation as a health issue 
Fast-paced city life is taking a huge toll on the people's health and well-being. According to the 2018 Global Status Report on Road Safety by the World Health Organization (WHO), deaths due to road accidents continue to increase in the Philippines, estimating some 12,690 deaths in 2016, compared to 10,012 fatalities in 2015. The report also claims that road traffic injuries are now "the leading killer of children and young people aged 5-29 years around the world." 
The WHO report said that for developing countries like the Philippines, the most vulnerable road users – motorcyclists, pedestrians, and cyclists – account for half of road-related deaths.
Commuting around the busy city is also a growing cause of mental health disorders. A study published in the Scientific American (2005) identifies city commuting as a principal cause of stress. "Each added travel minute correlates with an increase in health problems. Physical symptoms range from headaches and backaches to digestive problems and high blood pressure. Mental ills include sleep disturbances, fatigue and concentration problems. Commuters have it especially hard – bad weather, traffic jams and accidents all cause stress," the study said. 
A 2012 article in Psychology Today also cited studies showing that fast-paced city living is associated with "increased rates of depression, anxiety, and psychosis." 
While there are no studies yet in the Philippines with regard to the correlation of fast-paced urban living and poor mental health, experience abroad can be indicative of the potential – and possibly unreported – cases of mental health issues due to city transportation. As the number of city dwellers grow, it is now more imperative to delve deeper into the issues of urbanization and mental health. 
Finally, there is air pollution. Another WHO study in 2018 ranked the Philippines third in the world with the highest number of pollution-related deaths, at 45.3 deaths per 100,000 persons. China ranked first at 81.5, while Mongolia was second at 48.8. Just recently, health experts from the University of the Philippines discovered a high concentration of black carbon and heavy metals among blood samples of Metropolitan Manila Development Authority traffic enforcers assigned along EDSA. 
Building a 'slowdown' movement 
The pace of the city is a manifestation of its capitalist underpinnings; cities are spaces for economic exchange. Cities, however, are also spaces for exchange of culture and knowledge. But imagine the chaos, hostility, and isolation that the city can breed, instead of encouraging full community living or creating positive impact on people's lives. 
Take EDSA again, as an example. While EDSA caters mostly to motor-driven vehicles, it continues to be a mixed-use thoroughfare used by both pedestrians and drivers alike. It should be redesigned by widening the existing sidewalks to occupy one full lane, and then introduce calming devices, vegetation, and pedestrian-friendly infrastructure.
Another full lane should be devoted to a two-way protected bicycle lane. The remaining 4 lanes are to be divided among buses and cars. These changes introduce a set of values more sustainable for the city. 
A city seemingly on the road to a slowdown is the City of Manila, as it rehabilitates its heritage spaces. Mayor Isko Moreno recently opened a spruced-up Mehan Garden, with plans to further expand green spaces around the capital. There are also ongoing efforts to revitalize the Intramuros-Binondo circuit. Even now, the newly restored Jones Bridge has already attracted new pedestrian movements, "slowing down" traffic around that area. 
From November 7 to 9, when environmental planners nationwide gathered to celebrate the 50th Anniversary and 28th National Convention of the Philippine Institute for Environmental Planners (PIEP), they tackled topics like climate change management, smart city solutions, and heritage management, among others. Perhaps it is time to also highlight alternative perspectives in urban development, which feature concepts like "de-growth" and "slowdown." 
The nation needs strategic pauses. Slowed-down city living should not be available only to the few and affluent who stay in cloistered and gated subdivisions. All Filipinos deserve cities which allow us to breathe easier and live better. – Rappler.com
Jayson Edward San Juan is a licensed urban planner and an advocate of people-centered urban design, with a focus on inclusive mobility and the role of institutions in transportation. He took his MA in Urban and Regional Planning in the University of the Philippines.
Any opinion stated in this piece is his, and does not necessarily reflect the position of the organizations to which he is affiliated.