This is AI generated summarization, which may have errors. For context, always refer to the full article.
What is that point beyond which the accumulation of overload of repeated, chronic stress would cause the planet Earth to shut down, much like an ill human body?
BANGKOK, Thailand – For the third summer in a row, I have relocated my dinner table at home – not for aesthetic or feng shui reasons, but to get some respite from the merciless heat that barges in through the windows and glass panels in my place.
This "migration" was all of 10 footsteps over to the kitchen area, away from the corner where strands of sunlight stream through, daily. But this tiny ritual of adaptation drives home the point that the Thai summer has come to feel more punishing and insistent in the span of just the past few years.
In my quest to make the heat less disruptive, I turn the Vornado air circulator on in the warmest part of my home, and an electric fan blows the should-be-slightly-cooler air around. My working table is now farther away from the windows.
I open the windows in the afternoons and evenings, after keeping them shuttered for much of the day to keep some heat out. I'm trying out reed mats as shields to blunt the sharp edge of heat and glare through the balcony. In the search for hacks for the heat, I realised that the washroom, with its cooler tiles, can actually provide welcome shelter – and be a reading nook too.
Consistently, the weather apps – checking them on my phone is now a daily habit – have been reporting that high humidity makes it feel hotter than the actual temperature (higher heat index).
Seeing the Songkran (the Thai new year in April) heat rising to the mid-30s Celsius, heading to 37, is nothing new. But these days, both the Accuweather and Apple weather apps show sizeable gaps between the actual and "feels like" temperature readings. For instance, at 2:11 pm of April 9, the temperature in my part of Bangkok was showing 36 Celsius but the "real feel" was a whopping 49C.
These warmest of times
It's not just our imagination. The number of extremely hot days has been climbing over four decades, affecting more places around the globe. On average, between 1980 and 2009, temperatures passed 50C about 14 days a year – but rose to 26 days a year between 2010 and 2019, an analysis by the British Broadcasting Corporation in 2021 showed.
A 2021 study in "Lancet Planetary Health" says there are more than 5 million extra deaths a year (9.43% of global deaths) due to abnormal hot and cold temperatures, judging from data from 2000 to 2019, a period when global temperature rose by 0.26C per decade. Heat-related deaths rose in all regions of the world during this period.
In our dysregulated planet, scientists have repeatedly been saying that despite high-level summitry where politics lags behind human survival needs, the world will not meet its targets for limiting the average rise in global temperature to well below 2 degrees, and preferably 1.5 degrees Celsius, above pre-industrial levels. This is just about putting a cap on rising temperatures. Net-zero targets do not, by themselves, stop the Earth from heating up due to greenhouse gas emissions from human activity.
In 2022, the average global temperature was around 1.2°C above the levels during the 1850-1900 pre-industrial times, says the European Commission's Copernicus programme. Climate scientists say we could pass 1.5 degrees Celsius within a decade. The United Nations sees "a 2.8°C temperature rise by the end of the century" and other projections exceed 3C – temperatures that the planet has not experienced over the past three million years.
The year 2022 was the world's sixth warmest since global records started in 1880, says the US National Oceanic and Atmospheric Administration (NOAA). The Earth's average land and ocean surface temperature was .86 of a degree Celsius above the 20th-century average of 13.9 degrees Celsius.
There is more: Last year was also the 46th straight year that global temperatures rose above the 20th-century average. "The 10 warmest years on record have all occurred since 2010, with the last nine years (2014-2022) among the 10 warmest years," the NOAA's update said.
Asia had its second warmest year on record last year, with a 1.8C increase above the 1901-2000 average, it continued. In fact, 2022 was the 35th consecutive year of above average temperature in the region.
Major "climate anomalies and events" in Asia included Typhoon Noru, which pummelled the Philippines before going through Vietnam and Laos. In June 2022, parts of China had rains that were the heaviest in 60 years, and Japan's heat wave was the "worst documented streak of hot weather" in June since 1875, the NOAA pointed out.
There are many snapshots of the destabilisation of life. Elderly locals in Vietnam's Mekong Delta have been migrating to cities, forced to give up farming in an environment affected by climate change, saltwater intrusion and changing water levels. Threatened by rising sea levels, Tuvalu will become "the world's digital nation" that moves its existence to the cloud, says its foreign minister, Simon Kofe. "Piece by piece we'll preserve our country, provide solace for our country and remind our children and our grandchildren what our home once was," he said.
The daily toll from extreme heat and rising heat index around the world, seen in this New York Times visualisation, includes greater hazards to life from outdoor work and play, having people work at night and experiencing fever, dehydration and kidney-related illnesses.
How does this year look? "The warm start to 2023 continued with last month ranking as the world's fourth-warmest February in 174 years," the NOAA said. As for Asia, it had its seventh warmest February this year.
"We are now at 'code red' on planet Earth," said the "World Scientists' Warning of a Climate Emergency" in late 2022, signed by more than 14,700 scientists from 158 countries. "The scale of untold human suffering, already immense, is rapidly growing with the escalating number of climate-related disasters," it declared.
In fact, 16 out of 35 vital signs of the planet, such as losses in glacier thickness to human population growth, are at record extremes based on data over 40 years, the scientists say.
"Most planetary boundaries that regulate the state of the Earth are beyond their safe space. Therefore, climate change is not a stand-alone issue," the scientists stressed. "It is part of a larger systemic problem of ecological overshoot where human demand is exceeding the regenerative capacity of the biosphere."
Disquiet
That feeling of disquiet about things not being quite right – well beyond energy-sapping summers – has been seeping into our everyday psyche, finding expression in spaces as varied as hard-nosed security analysis all the way to spirituality and the arts.
From the Stockholm International Peace Research Institute (SIPRI), more known for its work on international arms transfers, we read about the ecological crisis as a major driver of challenges to peace and security because of "the contemporaneous weakening of the natural foundations on which all social life is built".
"Just as it is impossible to imagine an economy without a society in which it functions, it is impossible to imagine a society without the biosphere to feed it, land on which to live, the hydrosphere and the atmosphere for water and air for life, and the climate sphere to regulate food production," SIPRI argued in its April paper "Five Urgent Questions on Ecological Security".
"The effects of these changes (to the 'ecosphere') propagate as drivers of instability and disruption, with the potential to weaken social cohesion and resilience, exacerbate disputes and grievances and, as a result, contribute to intense conflicts and, at the same time, a diminished capacity to manage conflict peacefully," it explained.
SIPRI uses the wider term "ecological disruption" instead of "nature loss", "biodiversity loss" or "environmental degradation", defining this as a "supra-concept that embodies climate change, biodiversity loss, pollution, plastics and other planetary stresses".
These chronic stressors are also the subject of another way of reflection – through meditation as a way of sitting with worries from the ecological catastrophe, growing insecurity and socio-economic inequalities, armed conflict and geopolitical tensions. "How can we work with the multitude of emotions we feel – grief, anger, anxiety, despair – in response to the suffering of the planet and loss of what we hold dear?" the US-based Tricycle Foundation said in an invitation to its 2nd Annual Buddhism and Ecology Summit.
Books and songs reflect doubts about whether the future can be better than the past, as well as the possibilities for a reset.
I chanced upon "The Last Cuentista" (The Last Storyteller), a "speculative fiction" book which centres around 12-year-old Petra, the only person who remembers life on Earth after Halley's Comet collides with the planet and destroys it. In her 2021 book, author Donna Barber Higuera has Petra and her family evacuating and travelling across 361 years to a planet called Sagan (a nod, it seems, to the astronomer Carl Sagan).
Released in March by the well-known Chilean band Inti-illiminati with singer Giulio Wilson, the catchy song "Sostenibile" (Sustainable) tries to be a salve for individual and planetary anxieties, encouraging people to make the impossible possible "like a flower will grow in the desert". The song goes: "I want to live life, a new life/ to be better, to change course."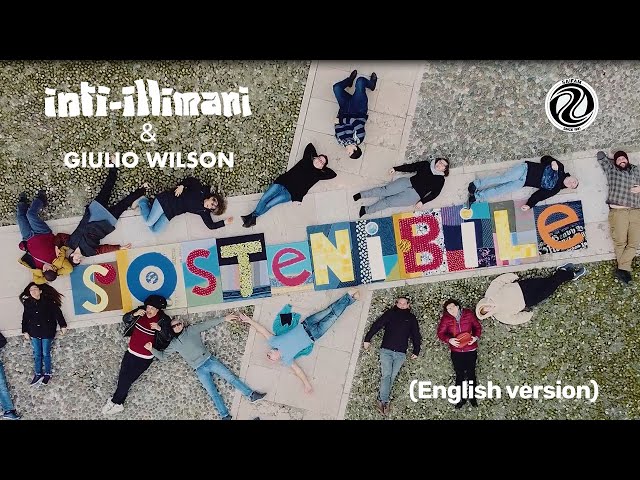 A revisioning too is what Yusuf/Cat Stevens sings to in the single "Take the World Apart" – "I'll take the world apart, to find a place for the peaceful heart." Listeners are invited to "an alternative universe to that which we presently inhabit – where happy endings can possibly happen," his website said after the song's release in March.
Calls have been emerging, across communities of science to economics to health to spirituality, for a course correction away from a way of living based on a capitalism and "progress" that thrive on acquisition, profit and growth at any cost – the foundation of our template of fossil-fuel dependence.
Ailing body politic
In his 2022 book "The Myth of Normal," Canadian medical doctor and trauma expert Gabor Mate connects the dots "from society to cell', between what ails human communities – uncertainty, loss of control and conflict – and a manner of living that is out of sync with our own biopsychosocial well-being and that of the wider planet.
"If disease is the individual body's way of alerting us to something out of joint, something contrary to what our nature intends for us, then surely social maladies like addiction and global catastrophes like climate change are all signs of something amiss in the body politic," he wrote.
"We're all cells of the one body, of the planet, of the body politic, however you want to frame it, and if we don't get the blood supply to all of of our cells, there's tissue necrosis," American medical professor Jon Kabat-Zinn said in a podcast this month. "If you take that in terms of the planet, every human being needs an adequate blood supply of resources to be able to live a life of dignity, peace, health, well-being and contribute to a larger sense of meaning and collaborative engagement," said Kabat-Zinn, who is known for his Mindfulness-Based Stress Reduction approach in well-being.
What is that point beyond which the accumulation of overload of repeated, chronic stress would cause the planet Earth to shut down, much like an ill human body?
It has been said (I can no longer remember where I read it) that homo sapiens are a species that, faced with the spectre of disappearing from Earth, continues to behave like they are immortal.
"Threatened self-extinction" is how Mate describes the current human situation. At the same time, Kabat-Zinn says humans have the capacity of awareness that they can choose to use as a "reboot" in this "evolutionary arc".
Development analysts call this time of upheaval a polycrisis, while other thinkers describe it as chaos. Whatever the vocabulary, there is a striking symmetry of awareness around how humans can find agency to restore balance to planetary life – across a wide spectrum of groups from scientists and doctors to security experts, mindfulness teachers and creatives.
These ways, far beyond mathematical formulas and technological fixes, rest on the awareness of the need for massive-scale transformative action that is socially just, whether it is in reducing overconsumption or as the scientists said in their statement, "eliminating nearly all fossil fuels."
Human beings have a two-million-year history on Earth, and for more than 10,000 years, we have been supported by a stable climate system, the scientists say in their 2022 warning.
What brought about a hospitable setting for the human species to flourish and spread across the planet was a change in climate that warmed Earth at the close of the ice age. Glaciers retreated, forests spread out and huge mammals that survived in colder climes, became extinct.
A change in the climate – which has changed the ecosystem and life on Earth before – is something that, we are told, could logically happen again.
More than 14,700 scientists remind us: "The consequences of global heating are becoming increasingly extreme, and outcomes such as global societal collapse are plausible and dangerously underexplored." – Rappler.com
Johanna Son is the founder/editor of Reporting ASEAN.