'While RA 8371 establishes a form of protection for indigenous groups and cultures, the law lacks in specificity and protective measures against exploitation, intellectual property rights violations, and forms of culture abuse'
New School features opinion pieces by young writers, highlighting youth issues and perspectives.
For years, the cultures of multiple indigenous groups from different areas in the Philippines have been left vulnerable and at risk of exploitation from commercialization due to a lack of protection and support from the government and the law. This poses a major threat since larger brands or figures can seek to commercialize indigenous cultures and practices for their own benefit, without giving any credit or holding any consensual treaties with the original ethnic groups these creations came from. One of the latest examples of this is the Whang Od and Nas Daily controversy.
On August 4, 2021, a Facebook post made by Grace Palicas, Whang Od's grandniece, went viral. She called out Nas Daily for allegedly taking advantage of her grandaunt's tattoo skills by uploading a class on his website to teach these indigenous practices without any consent from Whang Od herself. The controversy spread tremendously in the media, sparking debates on topics such as cultural appropriation and the exploitation of smaller ethnic groups. Amidst all this, the underlying theme of how easy it is for outside entities to easily steal and profit off of indigenous groups' heritage and culture was a major concern of the general public.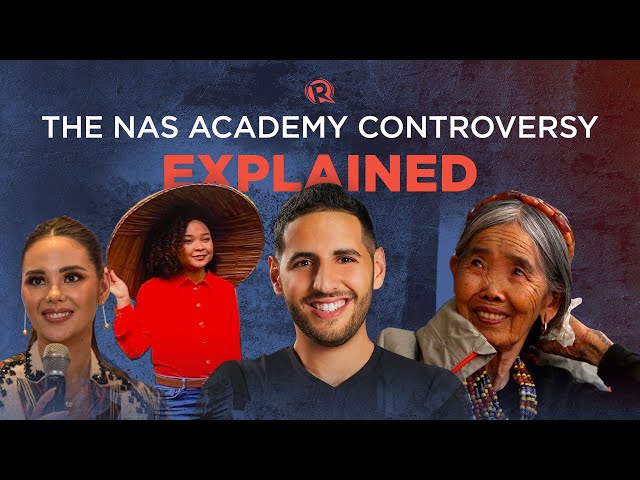 While the case of Whang Od and Nas Daily is still under review, this doesn't change the reality of what indigenous groups may have to go through in future events if they are not properly protected. Hundreds of cultures are exposed to exploitative outside entities yearly, some of which are reported and taken care of by local authorities, but most of which go undetected and unpublicized. As of now, the only law that mentions and protects the culture and rights of indigenous people is RA 8371 or The Indigenous Peoples Rights Act of 1997, which is a law to recognize, protect, and promote the rights of indigenous cultural communities and its people. It allows indigenous groups to practice basic cultural rights not only for themselves, but for their community and heritage beliefs.
While RA 8371 establishes a form of protection for indigenous groups and cultures, the law lacks in specificity and protective measures against exploitation, intellectual property rights violations, and forms of culture abuse. This allows private sectors to still be able to take hold of indigenous creations and profit off of them without facing any sanctions under the Philippine law. The government should thus create an effective, accessible, and durable process of holding stricter grounds of protection towards indigenous cultural traditions, practices, and creations. This can be done by indigenizing the intellectual property system by enforcing more jurisdictions that are specific to our indigenous population.
A law may be put in place to do just that in the near future.
As of now, the "Apo Whang Od bill" or House Bill 7811, a bill made to protect indigenous creations such as Whang Od's tattoo practices, is being heavily endorsed by the congressional lower house Technical Working Group (TWG). According to the Manila Bulletin, the bill will include a highly specific outline that will target intellectual property rights violations, and create more protective measures to defend the cultural heritage and rights of indigenous communities and its members. HB 7811 is under revision and under observation for now. However, if this bill does get approved, it will provide new floors of protection and opportunities to indigenous communities.
This will be a great step for the Philippines' indigenous communities and their cultures. For years, Filipinos have always shunned those who come from indigenous roots, seeing them as "lower class." By granting more protection for indigenous communities to uphold their culture exclusively, authentic production and dissemination of their cultural products may finally encourage the youth to gain interest in these cultures through proper and fair means. Remembering the importance of cultures, no matter how widely known or private they may be, is a significant aspect we Filipinos must remember. Our culture defines our identities as Filipinos.
Controversies such as the Whang Od case are important, for they prove how fragile intellectual property rights are when it comes to indigenous communities. It is our obligation to uphold and protect people such as Whang Od not only for their respective communities, but for the Filipino people. – Rappler.com
Matteo Francesco M. Suzara, is a 15-year-old Ateneo de Manila Senior High School student from Antipolo City, Rizal. He enjoys creative writing, photography, and public speaking, all of which are skills he wishes to hone for future academic and personal purposes. He currently is in the Humanities and Social Sciences Strand, and is opting to take International Relations with Specialization in Diplomacy as his course for college.
Voices is Rappler's home for opinions from readers of all backgrounds, persuasions, and ages; analyses from advocacy leaders and subject matter experts; and reflections and editorials from Rappler staff.
You may submit pieces for review to opinion@rappler.com.