Call us out when we forget people in policy
On Tuesday, September 17, two emotionally-charged hearings happened one after the other. At the Senate, the committee on women, children, family relations, and gender equality heard 3 bills seeking to institutionalize divorce. At the Supreme Court, oral arguments were heard once more on a petition to recognize the rights of "illegitimate" children to inherit from the "legitimate" relatives of their parents.  
I won't go into the merits of divorce and the inheritance of children born out of wedlock as tackled in those hearings, but I'd like to share these thoughts that I've had for decades about where these two matters intersect in the Philippines. We're going back to more than a couple of decades. 
As a young reporter covering human interest stories, I was the kind who would read sections of newspapers and magazines that perhaps not most news consumers would check out. For example: the legal notices. One day, I read an item, where a lower court judge's decision granting the annulment of a marriage included a line that went like: Since the couple's marriage is considered null and void, then the children born out of that union are therefore now classified as "illegitimate." 
I. WAS. HORRIFIED.  
Or maybe I was offended. 
Or both.  
Instinctively, what repulsed me was why the judge found it necessary to say it – the kids are now "illegitimate." It was the first time I had come across a legal notice of annulment that had to specify the status of the children. But once I had set emotions aside, I understood what the judge was trying to do. If a husband and wife were asking the court to declare that no marriage happened between them to begin with, then they technically sired children out of wedlock. The new legal status of these children would then have a bearing on their rights and inheritance in connection to both parents.  
I realized then, that was where divorce could protect these legitimately-born children even after their parents parted ways legally – they would remain legitimate, their rights and inheritance intact under the Family Code. This is because divorce acknowledges that marriage took place but did not work out, and the couple would now want to separate. In contrast, an annulment denies that a marriage happened, even if you and your entire clan and barangay knew it did, just so you could legally walk out on each other. 
In the process, it's the children who carry the stigma: they are now "illegitimate." Meanwhile, the separated parents – the adults who made the choice – are not even labeled as such.  
This interlinked family issues are in turn connected to a class issue. If you want to get out of a bad marriage in the Philippines, you can only do that through an annulment, which costs at least P300,000. Only the rich can afford it – the civil and church annulment (and the veneer of righteousness we've been conditioned to believe it provides in case we want to remarry). As for the poor who just separate and in time cohabit with new partners, they are living in sin. 
The issue is further linked to other questions of law. We know how those who can afford it go abroad to get a divorce, even if they were married under Philippine laws. Many of them remarry in other countries. My understanding is that, when it comes to "familial rights and responsibilities," Article 15 of the New Civil Code still places Filipinos who have gone abroad under Philippine laws. So how does that work? A Filipino, who is divorced, can legally marry in the United States, but is considered an adulterer (and therefore criminally liable) under our laws? (Lawyers out there, please enlighten me.) And, again, in all these, where are the children?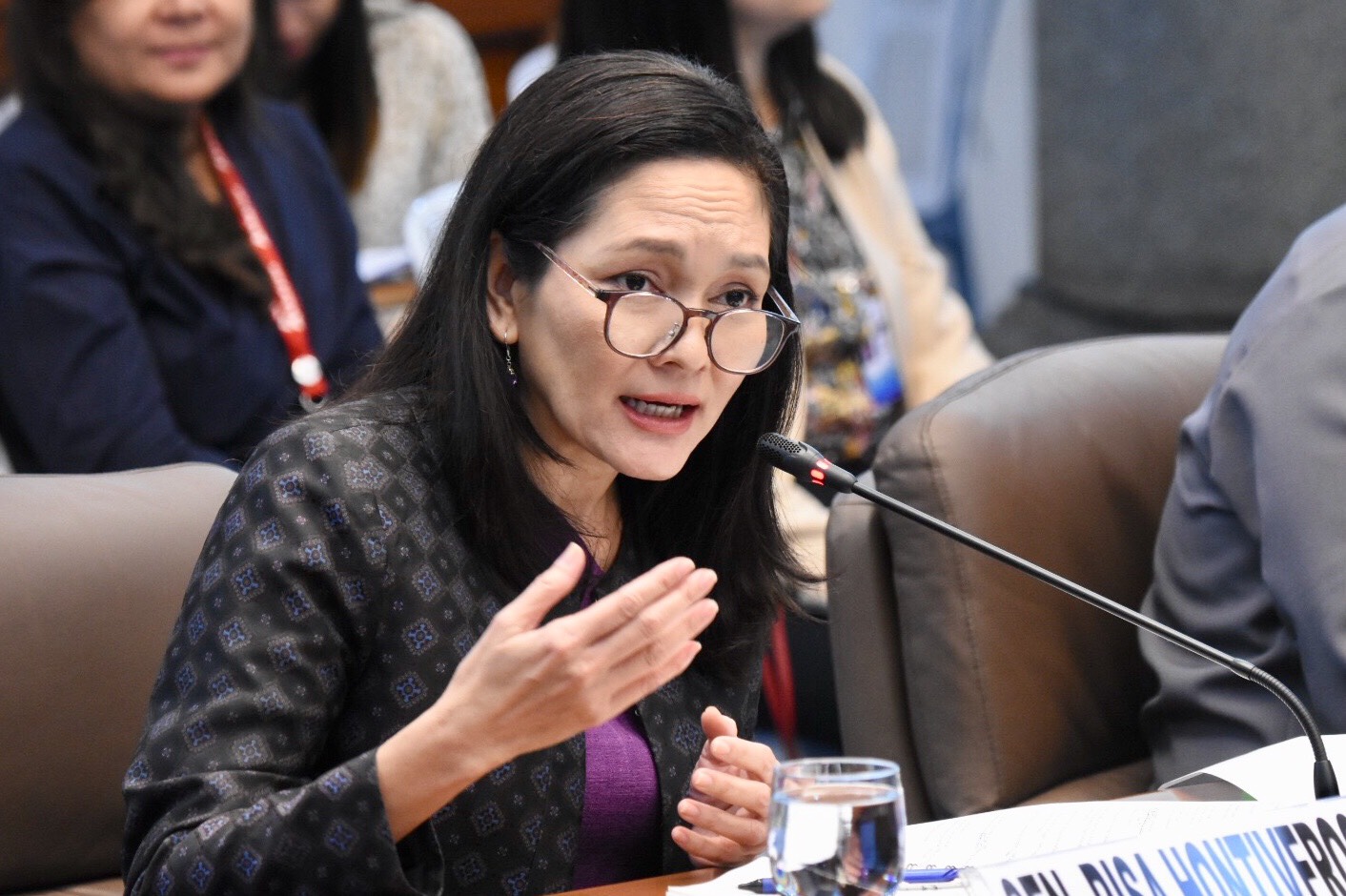 What struck me in yesterday's hearings was how individuals gave a human face to issues that the media had mostly covered on the legal and policy levels. Ma. Stella Sibonga cried before senators as she narrated how she endured living with a husband who disdained her every single day. Maggie Ho Aquino cried before the justices as she listened to lawyers argue about her legitimacy as an heir of her father's father, and as a magistrate urged her to "see this case to its completion, for your filiation to be finally established…[because] in your heart you are a child of your father and mother."  
Laws, when crafted with both heart and mind, are intended not only to individually protect us but also to serve the common good. But many of us – maybe even journalists – may never be able to grasp the spirit of these laws or fully appreciate why we're debating these laws until we hear the stories of people whose lives, whose dignity, and whose second chance depended on them.  
So just in case you find us too engrossed with debates and legalities over issues, when all we seem to be seeing are how religious institutions are supposedly being dogmatic and politicians are supposedly afraid to lose bloc votes from them, call us out. Remind us to seek the ordinary people who have real stakes in them. They are, after all, the real stories.  
Or better yet, maybe you have your own stories you want to share. This week, our Opinion desk is accepting contributions on the topic of divorce. We won't turn away pieces about being a child in all kinds of familial arrangements. Send in your stories of up to 600 words to opinion@rappler.com.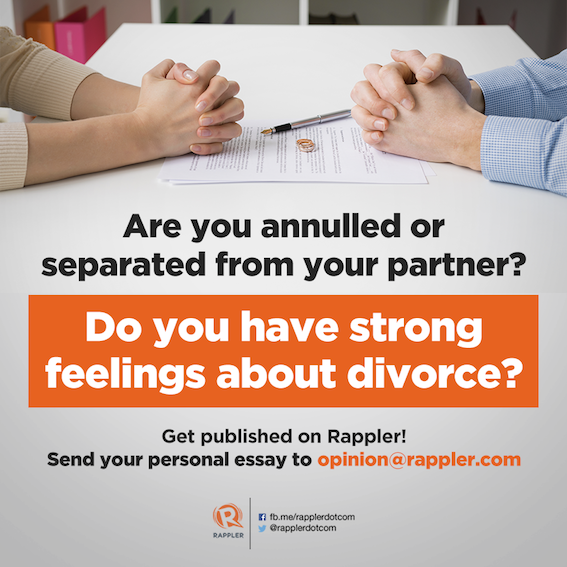 Until next Wednesday! Email me your thoughts at miriamgracego@rappler.com. If you want to help Rappler pursue in-depth reports on specific sectors and issues, you can donate to our investigative fund here. You can check out the conversations I engage in on Twitter @miriamgracego and follow the stories I share on Facebook. 
*** 
READ OUR STORIES RELATED TO THESE ISSUES:  
The business of heartbreak (a 6-part series on annulment)