The President seeks 'extraordinary powers'
When Rodrigo Duterte, a mayor popular only in the south, ran for president in 2016, his bid got a boost in Metro Manila when he hammered on the stickiest issue against the Aquino administration: traffic — horrendous, stressful, debilitating, economically adverse traffic. He said he'd solve it.  
How did he plan to do that? Emergency powers – absolute authority over agencies, processes, and funds involved in dealing with the problem. 
Halfway into his term, he claimed that solving the national capital region's traffic was the only campaign promise he had not fulfilled (there were more, of course, but that's another story). Lawmakers didn't grant him those powers. 
Now, Duterte is floating the idea of exercising "extraordinary powers" to solve another crisis: water shortage in Metro Manila and surrounding areas. 
And how will he use those extraordinary powers?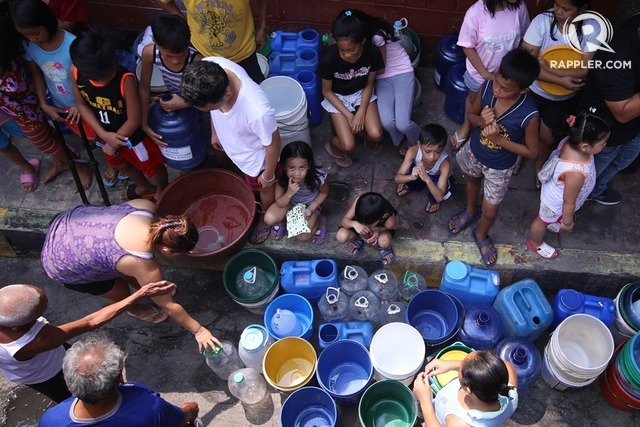 The President mulls taking over private concessionaires Maynilad and Manila Water. "He said, 'I will assume control,' so that means government control," his spokesman Salvador Panelo explained to reporters. "Kung grabe na 'yung water crisis, kung wala na tayong naiinom (If the water crisis gets really bad, if we have nothing to drink)."
Duterte also threatens to bulldoze through the mounting opposition of indigenous communities just so the environmentally destructive Kaliwa Dam, funded by Chinese loans, is built in Quezon province.
"If your concern, you local governments, is that it will pollute, it will destroy, I will just say to you, just place the safeguards. It might create some danger or damage, but that is not my concern. My concern is the welfare – the greatest good for the [greater] number – that is democracy," he said in a speech this week. "Just because your environment will be spoiled, that will not be a good answer [to why Kaliwa Dam should be abandoned]." 
Specifically, he said, his powers would allow him to resort to "expropriation or outright police power…. It must be confiscatory."
The President has to be reminded (if he will care to listen at all) that water and traffic are deeply-rooted, even systemic, problems that cannot be addressed with the attitude of a high school boy who just flips his study table when he can't navigate a complex lesson. 
Nothing decided and done quickly ever really fixes anything. We Filipinos should know that by now under this President. 
Remember the chaos that ensued when he ordered Boracay Island closed without a masterplan to guide the stakeholders on what to do next? 
Another instance when Duterte "implemented a major policy without the benefit of study, data, or facts," Rappler columnist JC Punongbayan pointed out, was when he launched "his senseless and internecine war on drugs…[which] has already killed tens of thousands of poor people even if based largely on bloated figures."
When Duterte failed to solve the traffic problem, he blamed lawmakers for not granting him emergency powers. He didn't admit that his administration never submitted what the Senate committee on public services had been asking before granting him those powers: a comprehensive plan.  
Now, with the water crisis, the President has to convince us that he has studied how, as a Rappler explainer showed, this is a result of "the failure of government and the private sector to expand Luzon's water resource infrastructure" over the years – that "no water resource has been built recently while the population in Metro Manila has ballooned to 12 million."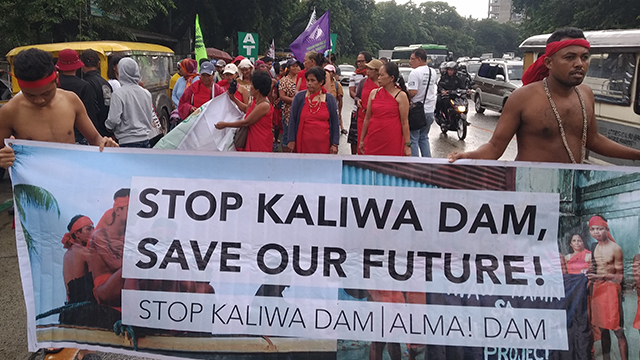 Years-long neglect cannot be remedied in "3 to 6 months," to borrow his favorite time frame. Neither can the responsibility be passed on as a dare to anybody who criticizes how he mishandled it.  
The Kaliwa Dam, when completed, is projected to supply an additional 600 million liters of water per day to Metro Manila. It seems like a quick fix to the crisis, but it is not as simple as the President makes it sound. For one, the dam won't be completed until after Duterte's term. 
For another, a map produced by the indigenous people in the area shows that "a great part of Daraitan will be submerged, with half of the 428-hectare land area within the projected flood zone. It includes farms, trails to hiking sites, and residential and government facilities for over 5,000 residents."  
Given the President's pronouncement – that he is hellbent on pushing through with the Kaliwa Dam because it's just 5,000 IPs versus Metro Manila's millions of residents – can we afford to hope that this won't turn into another Chico River Dam Project protest that killed community leader Macli-ing Dulag? What "extraordinary powers" can stop Duterte from completely morphing into a Marcos?   
***
Until next Wednesday! Email me your thoughts at miriamgracego@rappler.com. If you want to help Rappler pursue in-depth reports on specific sectors and issues, you can donate to our investigative fund here. You can check out the conversations I engage in on Twitter @miriamgracego and follow the stories I share on Facebook. 
Do you want to receive notifications when Rappler has breaking news and exclusive content? Subscribe to our alerts: when visiting any Rappler story page, choose "Allow" when prompted.