This is AI generated summarization, which may have errors. For context, always refer to the full article.
Duterte's kill mentality has emboldened every angry person with a gun
This compilation was migrated from our archives
Visit the archived version to read the full article.
Sometime ago, a journalist friend and I were looking into post-Duterte scenarios, particularly about the legacy he would leave – first, in our armed institutions, and second in society at large – given his "kill, kill, kill" mentality.  
This was before the national police made changes in its classification of crimes so that only 5,000 would appear to have been killed in legitimate anti-drug operations, while various human rights groups already estimated more than 20,000. The picture was already scary. 
From July 1, 2016 – Rodrigo Duterte's first full day as president of the Philippines – to June 11, 2018, an average of 33 people had been killed every single day. These were homicide cases under investigation by the authorities – so they included murder, homicide, and riding-in-tandem murders, but excluded killings by cops in police operations.  
The fear of what we've become as a country struck hard again Tuesday, November 5. Ilocos Sur local court judge Mario Anacleto Bañez was ambushed – and instantly killed – on his way home from San Fernando, La Union.  
It was condemnable enough that he was the 43rd of judges, prosecutors, and lawyers who had been killed since Duterte became president, it was more chilling to realize that his death could be related to the fact that exactly two months earlier, he acquitted a health coordinator from a Cordillera-based NGO of murder charges filed by the army.  
The murder of a judge who freed a suspect, whom authorities insisted was a communist guerilla, was doubly unsettling because it happened amid successive raids conducted by cops on the offices of leftist and progressive organizations working with various sectors. 
So far, the raids have been in Manila and Bacolod – but the same judge in Quezon City issued the warrants against the activists in at least two raids in both cities.  
There are patterns in the raids: those arrested are being accused of subversion; police claim activists were in possession of firearms and grenades; activists claim police planted them. (READ: CREATING A MARCOS? Reviving the anti-subversion law under Duterte) 
The chain of events can give rise to speculations: Is the killing of the Ilocos Sur judge, who dismissed the army's accusation that the health worker was a New People's Army (NPA) member behind the ambush of soldiers in 2017, a warning against judges who are or will be handling cases against alleged insurgents arrested during the recent raids?  
The recent raids were clearly related and coordinated. In the past several weeks, a number of local government units issued statements and press release pledging support for the anti-communist insurgency campaigns of the military and the police. News of raids on leftist NGOs' offices quickly followed. 
Also on Tuesday, officials of the Armed Forces of the Philippines and the Department of National Defense made a presentation before lawmakers, listing various organizations (some are even disaster response groups) they had linked to the NPA. On the list was Gabriela Women's Party, which actually has a congresswoman in the House of Representatives.  
When Gabriela (eventually, also the other groups on the list) protested, Defense Secretary Delfin Lorenzana resorted to semantics that the government wasn't red-tagging them but was labelling them as "legal front" of the NPA – as if the distinction would shield an organization from the arbitrariness that the administration has been known to resort to when it suited its purposes.(READ ALSO: Fearing more raids and arrests, progressive groups get CHR to inspect offices)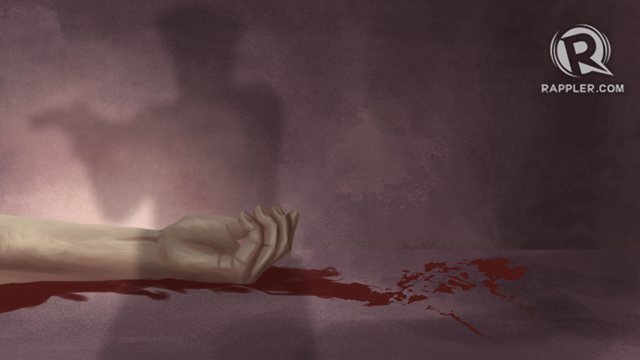 I was checking our archives for lists of persons killed from targeted sectors under the Duterte administration: lawyers and judges, human rights defenders, environmental activists, journalists, labor leaders (the latest were in Laguna, Cavite, and Agusan del Norte), local officials.   
A map of the Philippines with bodies scattered and blood splashed over it crossed my mind. We're like a killing field now. It's unlike Cambodia's, of course, where the Khmer Rouge had literal fields where more than a million were executed and buried in the 1970s. But with killings left and right here, various sectors, even the church, have become targets, no matter where they are in the country. Nobody can truly say they are safe.  
The President's encouragement of killing as first resort for law enforcers has engendered a culture of impunity among them. And with indications that law enforcers are outsourcing kill missions to guns for hire, anybody with a gun (or money to pay for gunmen) and a score to settle can carry out their dastardly intentions and let the public speculate that cops must be behind those incidents. (EXPLAINER: Police, military officials liable for Duterte's illegal kill orders)
Killers get a free pass.  
And long after Duterte shall have stepped down, the killers – in uniform or otherwise – he has emboldened will still be around. Rendering new officials helpless. Targeting perceived enemies. Snuffing out lives with impunity. Endangering society.
LENI ACCEPTS DUTERTE'S CHALLENGE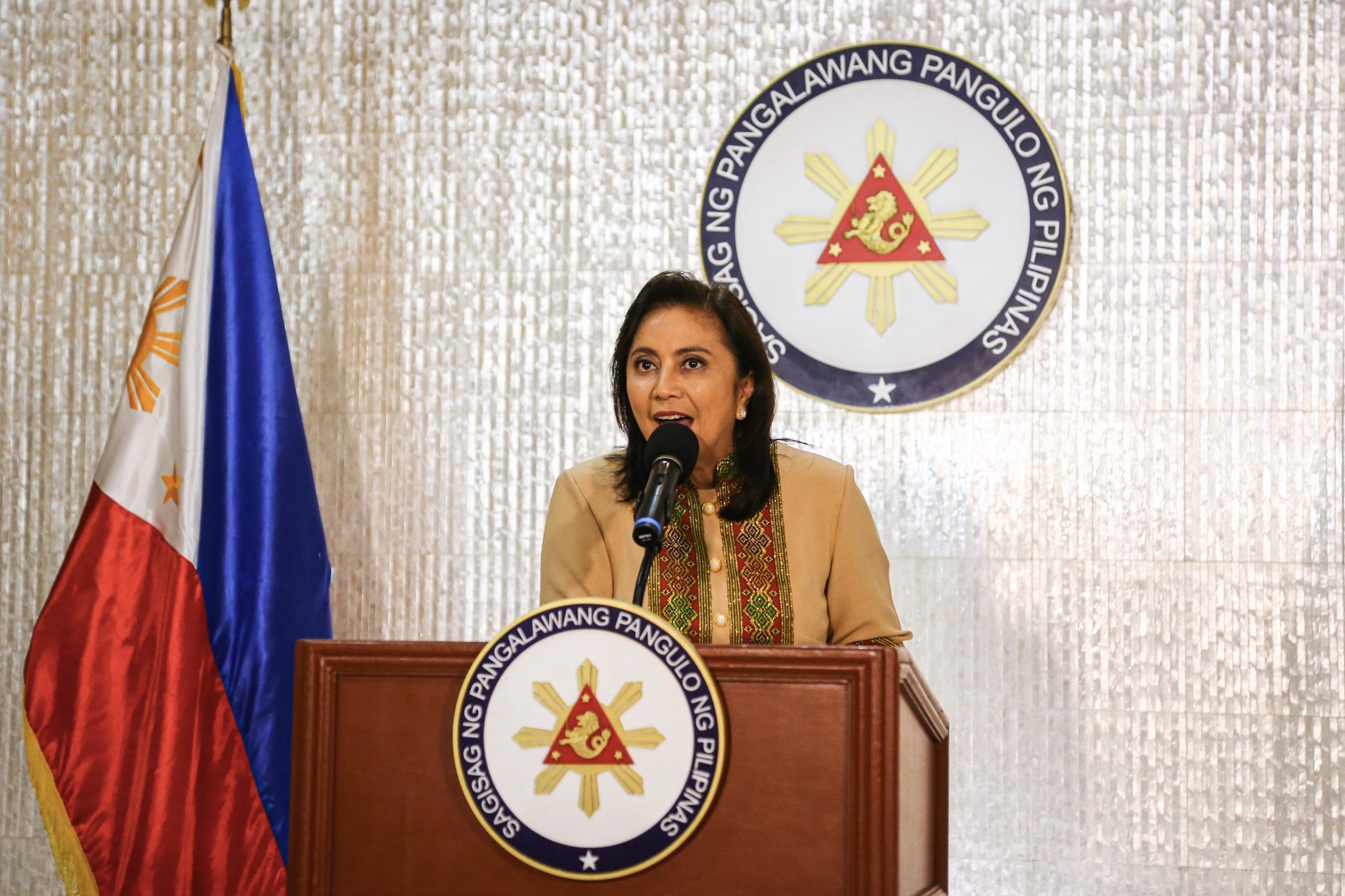 On Wednesday, November 6, Vice President Leni Robredo surprised both allies and critics when she announced that she would be accepting President Duterte's offer for her to co-chair the Inter-Agency Committee on Anti-illegal Drugs. 
She is very well aware of opinions that the offer could only be a "trap meant to destroy and shame me," and knows that the offer was made out of the President's pique when she said in a Reuters interview that the administration's drug war strategy was "not working." 
She's also coming from an experience where Duterte gave her a Cabinet position (as housing czar), and later discourteously fired her via a text message sent by an aide.  
But what the heck, the Vice President probably thought this time. And she vows to continue being critical of the wrong approaches that the law enforcers have to the anti-drug campaign. 
Interestingly, two of President Duterte's closest allies advised the Vice President that killings would be necessary.  
Senator Bong Go says the problem will persist if the government doesn't kill the drug lords (but we wonder why no big fish has even been arrested for the billions worth of shabu that had been smuggled into the country).  
Senator Bato dela Rosa, architect of the drug war when he was the top cop, says: "Kung maiwasan ang killings, iwasan. Pero how do you win? War nga ito. Kalaban natin mga sira ulo, armado." (If the killings can be avoided, then avoid them. But how do you win? This is a war. We're fighting against armed, insane people.) 
*** 
Until next Wednesday! Email me your thoughts at miriamgracego@rappler.com. If you want to help Rappler pursue in-depth reports on specific sectors and issues, you can donate to our investigative fund here. You can check out the conversations I engage in on Twitter @miriamgracego and follow the stories I share on Facebook. 
Do you want to receive notifications when Rappler has breaking news and exclusive content? Subscribe to our alerts! When visiting any Rappler story page, choose "Allow" when prompted.