This is AI generated summarization, which may have errors. For context, always refer to the full article.
The burden that must be borne
This compilation was migrated from our archives
Visit the archived version to read the full article.
At past midnight Tuesday, November 12, I was chatting with our business reporter Ralf Rivas who attended the wake of billionaire John Gokongwei Jr. 
Mr John, as he is commonly called, died Saturday night, November 9, at the Manila Doctors Hospital. He was 93. Third richest in the country based on Forbes' 2019 50 richest list, Gokongwei's wealth was estimated at US$5.3 billion. How long it would take to count those billions of dollars, much more if converted to pesos (roughly P265 billion), I have no idea. 
Back in 2012, he was worth $3.2 billion and was already the country's 4th richest man. Patricia Evangelista wrote about Being John Gokongwei in September of the same year when he recounted the experience of having to deal with the kidnapping of his eldest daughter Robina:
"I was directly in negotiations with the kidnappers for 9 days. I lost 12 pounds. I only ate banana during that time. That's risk. That's more risk than all the risks I've done in business. In business you can only lose money, but risking the life of your own daughter, your oldest daughter at that, that's 9 days of horror." After Robina was rescued by a unit of the now-defunct Philippine Constabulary-Metropolitan Command who shot her captors, her father "broke down and wept."
Ralf said Robina had funny recollections about her father who, at 15, sold peanuts, learned the value of hard work and frugality, and eventually went on to build his own empire. Ralf reported on Robina's amusing and very heart-warming tales in this Newsbreak Inside Track story: Robina Gokongwei's funny stories about dad. It made my Tuesday morning!
Having worked briefly with Robina and Lisa Gokongwei when they used to own The Manila Times (so different from what it has miserably become today under a different owner), my colleagues and I – now with Rappler and who used to be ex-Manila Timers – offer our condolences.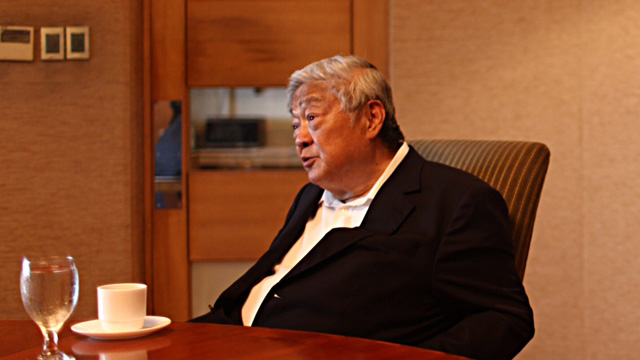 Tan family, too.  A few days after Gokongwei's death, Lucio "Bong" Tan Jr died on Monday, November 11, after collapsing during a basketball game the Saturday before (the same day that Gokongwei died).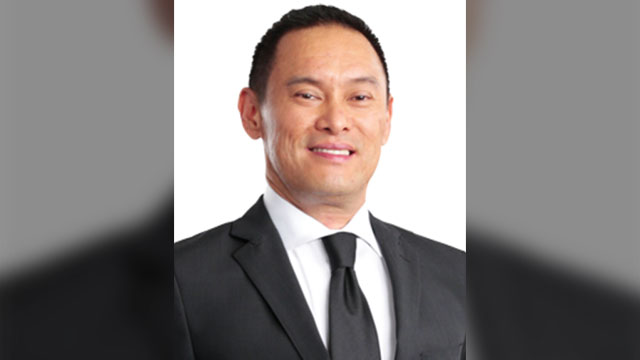 A sports enthusiast, he was also head coach of the University of the East men's basketball team, and was president of Philippine Airlines Holdings Inc, the holding company of flag carrier PAL. The 53-year-old son of Lucio Tan had just been appointed last October.
That's a close series of deaths in taipan families this year (on January 19, 2019, the country's richest, 94-year-old Henry Sy, also died). They must have been deep in succession plans to make sure assets are protected and not dissipated, and no gaps in leadership that provides strategic direction occur. In the case of the Gokongweis, Lance has been at the helm for several years now, while Bong has been director of several Tan-owned companies too. With him gone, the 85-year-old Lucio must decide who among his children will take his place, given family intramurals.
Wealth and money are a gift, a heavy responsibility to bear, and in many ways, also a burden. Deaths spell the end but also open new beginnings and opportunities. Let's see what 2020 will have in store.
Espionage by China. Over the weekend, we published a two-part story of JC Gotinga on a very troubling deal between the Armed Forces of the Philippines and Dito Telecommunity (formerly known as Mislatel or Mindanao Islamic Telephone Company). Why troubling, you ask? Because the China government-owned China Telecom has a 40% share in Mislatel/Dito, with 60% equity held by businessman Dennis Uy, who contributed P30 million to Rodrigo Duterte's presidential campaign. Feel free to connect the dots.
Read more about this Davao-based businessman who recently broke into the Forbes richest list in this earlier story: Dennis Uy's growing empire (and debt). 
The Memorandum of Agreement with the AFP essentially allows Dito Telecommunity to erect towers and other facilities in military camps and installations, fueling fears that this will make the country vulnerable to Chinese espionage and susceptible to information breaches. Given China's track record in spying, say experts, this isn't far-fetched. Why a military that has been closely allied with the US in the past would risk this and sign on to the deal is truly perplexing. Let it not be said, however, that warnings were not issued.
Was Leni Right? Another important Newsbreak story you shouldn't miss this week is the Vice President's decision to accept Duterte's appointment as "anti-drug czar." As discussed by House and VP reporter Mara Cepeda in The gamble of Leni Robredo, the main motivation for her is really to stop the killings. It's morality over politics.
Going against the advice of many close to her, she reminds me of how stubborn a former president was. Her name was Cory Aquino. What could possibly make this a right decision on her part? One, is decisiveness in exacting accountability for the unjustifiable deaths; two, is playing it smart and not squandering opportunities that will be made available only by this position; and three, is holding the opposition and civil society close to her, making sure they are not alienated and are with her every step of the way. This is a battle she cannot win by herself – even if she prays daily. 
I love how our editorial reminded us of what Robredo said when she was running in 2016, deriding the pervading male chauvinism at the time: "The last man standing is a woman." 
She had better make sure she remains standing because there will be very costly political repercussions – whether she likes it or not. Let me know what you think via chay.hofilena@rappler.com.
In case you missed my newsletter last week on traffic and mobility fears, you can read it here. 


Newsbreak is where you'll find Rappler's investigative, in-depth, and data- and research-based reports. Be updated on the latest stories by likingNewsbreak on Facebook and following@newsbreakph on Twitter.