Before anything else, in case you missed last week's newsletter, you can read it here: Too hot to handle.
On to our business for the day. I remember back then, publicists and public relations (PR) practitioners would use any of the following to engage the media: press releases, press conferences, and even wining and dining. Extreme cases and high-budget clients allowed them to even offer free trips with pocket money (oh yes, those were perks extended to some of the more "privileged" beats that some journalists frowned upon, especially if they came with strings attached and high expectations).
The more professional PRs simply provided journalists with a steady stream of stories and information they could use in their reports, well aware that reporters are always on the hunt for news, exclusives, and enterprise stories. It's a symbiotic relationship they have – PRs needing reporters to amplify messages of their clients, or deflecting negative publicity by airing the other side, and journalists always needing something newsworthy to report to their editors and public.
The relationship among professionals kept a healthy distance that defined their roles while maintaining respect for each other. Professional PRs were aware of the ethical line they shouldn't cross, while journalists knew their place as well. The basic foundation of that relationship was truthful storytelling.
As a reporter before, the PRs I liked best were those who understood our needs as journalists. They provided information that I needed to write a complete and fair story and did not embellish without reason. No bullshitting or unwarranted hyperboles. Sometimes they'd offer background information or even tips to pursue and just shared solid research data I needed. They were honest enough to say they didn't have the answer I wanted or frank enough to say that providing me what I was asking for would put them in deep trouble.
This mutual respect for each other's profession has started to erode. Under the current administration an "us versus them" mindset rules. No nuances or sophistication but rather a simplified, "Not with us? You must be against us." You are the enemy.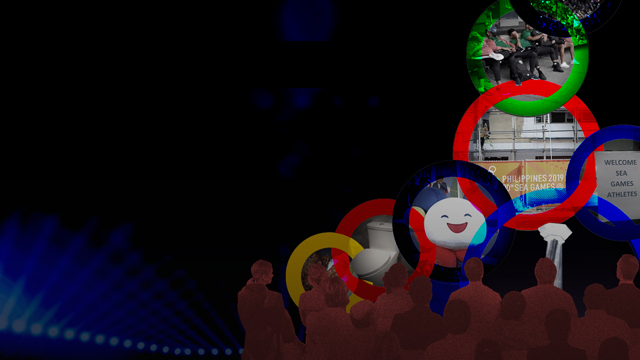 PR crisis management. This much we saw in media coverage leading up to the opening ceremonies of the 2019 Southeast Asian Games (SEA Games). Our data team traced networks that were activated to defend the government when organizers were taking a beating in both mainstream media and social media platforms because of obviously shoddy preparations. I need not reiterate what indications of these were; they were all over the news.
As they saw it, the negative stories that swept the social media universe, aided in part by reports in the foreign media too, peaked on November 25 continuing on to November 26. With just 4 days prior to the Philippine debut on the SEA Games stage, of course the publicists and ad guys went to work. Nothing wrong with that. That's their job.
Government and organizers went on a PR offensive, and when I say offensive, it wasn't the tactics we had seen in the old days of PR work.
What did they do? They attacked the messengers and the critics who dared call them out for putting the country in an embarrassing situation through their ineptness. How did they do it? They activated old and new networks that used existing social media accounts and perhaps even created new ones to beef up the army. It was clearly organized and not organic, or a natural occurrence prompted by genuine emotions and sentiments.
I could imagine someone barking orders, saying to all key influencers who have a big following on Facebook: these are our key messages and the hashtags we would use for this campaign: "#Seagames2019NotAFailure" and "#WeWinAsOne." Brilliant. They managed to paint the media and critics as unpatriotic Filipinos teeming with negative vibes out to smear the Games and the image of the country. By November 27, the propaganda machine turned things around with the able participation of both old and new hands. Who were they? You can find out in this story we published late Monday evening: Government offensive: Info operations attack media to manage SEA Games PR crisis.
Don't be overwhelmed by the visualizations. If you read the fine print, everything will make sense, following what I tried to explain here. Why should this be a matter of concern? Because this is evidence of how genuine – not baseless – criticism can be buried and muted by propagandists who use patriotism as a trigger.
Of course the local media cheered athletes on and cherished their golds. The media will celebrate greatness despite all the odds as embodied by tenacious and hard-working Filipino athletes who strive to do their best despite limited resources and support from sports organizations mandated to help them.
Social media is supposed to do good and not perpetuate manipulated perceptions of reality. This is something we ought to watch out against because it is becoming a favorite tool of leaders with authoritarian tendencies.
Other Newsbreak stories you shouldn't miss.  Meanwhile, here are other important Newsbreak stories, podcasts, and interviews we put together for you:

Let me know what you think via chay.hofilena@rappler.com. Don't forget to follow our Newsbreak Beyond the Stories podcasts hosted by researcher-writer Jodesz Gavilan.
Newsbreak is where you'll find Rappler's investigative, in-depth, and data- and research-based reports. Be updated on the latest stories by liking Newsbreak on Facebook and following @newsbreakph on Twitter.