This is AI generated summarization, which may have errors. For context, always refer to the full article.
Do we sit back or do something?
This compilation was migrated from our archives
Visit the archived version to read the full article.
It's June and the country is celebrating its 122th year of independence. Ironically, large swathes of the Philippines are still under quarantine, with Filipinos still locked up in their homes, many enduring the sweltering heat of summer just to abide by the restrictions imposed by government. 
On Monday, June 15, Rappler CEO and Executive Editor Maria Ressa, along with former Rappler researcher-writer Rey Santos Jr will troop to Manila RTC Branch 46 to hear the verdict of Judge Rainelda Estacio Montesa on the cyber libel case filed by businessman Wilfredo Keng against both of them and Rappler. To Maria and Rey, depending on the verdict of the court, freedom and independence will have a whole new meaning.
The Rappler community will be watching closely from afar, along with other press freedom advocates from around the world. We hope that you, too, will join us. There are only 2 possibilities for each of the outcomes of acquittal or conviction. As explained by our lawyer Ted Te, if it's an acquittal, it could be for either "all" or "some" of the accused; same possibilities if it's a conviction. While we are trained by profession to expect the worst that can happen, we are hopeful that justice will prevail.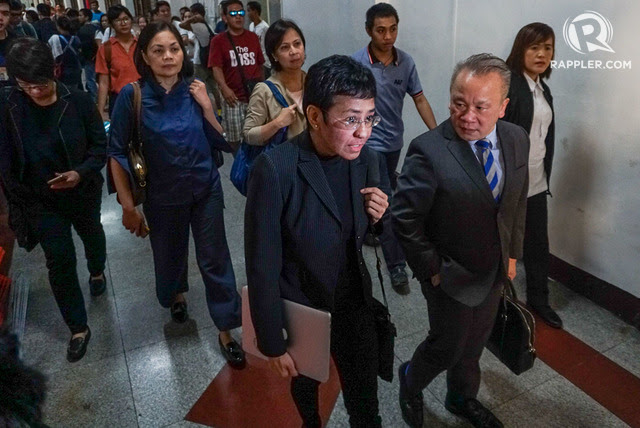 If you recall, the case filed by businessman Wilfredo Keng involves damages worth P50 million. He filed the case 5 years after a story primarily about the late chief justice Renato Corona was published on the Rappler site in May 2012. While libel has a one-year prescription period, the justice department found a law that extends this period to 12 years. 
Although the story was published months before the Cybercrime Prevention Act was enacted in September 2012, corrections made on typographical errors belatedly spotted in February 2014 were deemed a republication of the story and therefore covered by the cybercrime law. The case makes for an excellent case study for lawyers, students, and advocates of the law. 
To keep you up to speed on this case prior to promulgation, here are some stories you can read: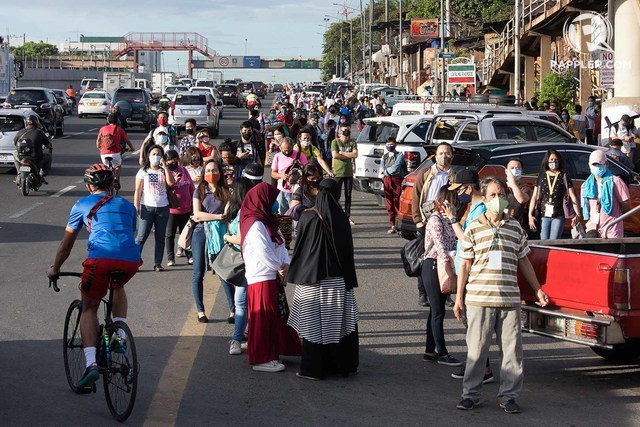 During a Pandemic
All this takes place while the country continues to wrestle with the coronavirus pandemic. As of Wednesday, June 10, the Department of Health (DOH) reported a total of close to 24,000 verified positive coronavirus cases, clearly indicating that the worst isn't over, just going by the still rising number of those infected. The DOH has muddled the numbers as it has drawn up various categories reminiscent of the drug war fatality count before. 
Recall that the number of those killed in the drug war mutated into deaths under investigation and homicide cases under investigation with the police – then headed by Bato dela Rosa (elected senator in 2019) – telling the media that not all deaths reported were related to drugs. Besides, there were "vigilante killings" and deaths in legitimate police operations added to the murky tabulation of deaths under this administration. The confusion that all these resulted in is evident in our tracking of the numbers here: IN NUMBERS: The Philippines' 'war on drugs'
The same approach is being used in the DOH's tally which now breaks down the positives into "fresh" and "late" cases which, of course, results in a seemingly lower number, but which, unfortunately, can't obliterate the fact that the totality – whether fresh or late – indicates a rising trend. Until we catch up and clear the backlog of testing results, we will never know the real picture or magnitude of COVID-19 infection in this country.
But even before this, came the different variations of community quarantine (CQ) imposed by the Inter-Agency Task Force for Emerging Infectious Diseases (IATF): ECQ, MECQ, GCQ, MGCQ. This, when government could just have declared community quarantine Levels 1-4, depending on the gravity of infection in certain areas. 
We tried to differentiate these terms and what they mean to help minimize the confusion here: EXPLAINER: What's modified ECQ and modified GCQ? and here too: EXPLAINER: What happens under general community quarantine? If you haven't yet seen the community quarantine mother document, you can pull it up here. 
We also saw the need to spell out more clearly what people who are headed back to their provinces needed to know and explained it in a separate story: Planning to leave your province or the metro under GCQ? What you should know.
Confusion
What I'm seeing is an uncanny skill in obfuscation and confusion. Doesn't this remind you of Sun Tzu's The Art of War that says, "The whole secret lies in confusing the enemy, so that he cannot fathom our real intent." Yet isn't there just one common enemy, which is the coronavirus? Or is obfuscation now a necessary tool to mask the incompetence and inability of key higher-ups to deal with this disaster? 
Isn't it ironic too, that despite the presence of military officials in pandemic governing bodies there have still been countless reports of mayhem, disorganization, and lack of coordination that have adversely affected local government units such as those in Eastern Visayas? 
As if the pandemic was not disastrous enough, the anti-terror bill – certified urgent by the President – breezed past the House of Representatives after the noise generated by the shutdown of ABS-CBN distracted most everyone. (Even that ABS saga was attended by so much disinformation). The anti-terror bill is now with the Palace awaiting signature by Mr Duterte. Human rights groups, lawyers, and students vociferously protested it as a blatant violation of constitutionally-guaranteed rights. 
The dangers are clearly spelled out in this explainer: Comparing dangers in old law and anti-terror bill. What are the chances of the President vetoing what have been described as "draconian" measures? Nil.
A combination of disruption, obfuscation and disinformation is deadly. We either sit back and brace ourselves for the worst or do something to avert what we see to be very quickly taking shape right before our very eyes.
Let me know what you think via chay.hofilena@rappler.com. It's always good to hear from you especially during these tough times. If you have tips or suggestions for stories we should pursue drop me a line. 
Listen to our Newsbreak: Beyond the Stories podcast on Spotify or Apple anchored by researcher-writer Jodesz Gavilan. There's a whole menu of podcasts and video you can watch here. 
Newsbreak is where you'll find Rappler's investigative, in-depth, and data- and research-based reports. Be updated on the latest stories by liking Newsbreak on Facebook and following @newsbreakph on Twitter.