This is AI generated summarization, which may have errors. For context, always refer to the full article.
Dutertismo is a new dispensation in Philippine politics. And for those of us unsettled by this fact, historian Mark Lilla offers some advice: 'If you are unhappy with the terms of debate during one dispensation, you have no choice but to prepare a new one.'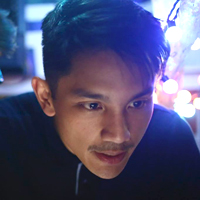 The past few weeks have been bad for the Duterte administration. People decried the death of Kian delos Santos, and Senator Trillanes accused presidential son, Pulong Duterte, of smuggling.
Whenever a controversy rocks this government, fellow critics get excited for the next political survey, only to hang their heads when they learn that Tatay Digong remains popular.
For my sanity, I have stopped wishing for a large drop in the President's numbers. Duterte is no leaden Gloria Macapagal-Arroyo; he is unlikely to scrape the bottom of the barometer bottle the way the electoral extortionist did. And if the less charismatic PNoy is an indicator, only time and multiple scandals will make Filipinos more critical of this presidency.
You want people to despise Digong? A trusted survey junky friend tells me nothing short of a major economic crisis would trigger such a shift. And if that happened, it would be bad for everyone. It would, in any case, be unlikely, given Digong's unusually competent Department of Finance.
Duterte critics will continue to scratch their heads about the President's popularity until they come to terms with one fact: Duterte is popular because he is changing what it means to be a Filipino citizen. If we wish to displace the narrative of Dutertismo, we need to present a new story. 
In his recently published book, historian Mark Lilla offers the idea of dispensations to explain shifts in political climate. A dispensation is a set of rhetorical rules that define periods in a nation's political development. It is not, however "grounded in a set of principles or arguments; it is grounded in feelings and perceptions that give principles and arguments psychological force."
Dutertismo is a new dispensation in Philippine politics. And for those of us unsettled by this fact, Lilla offers some advice: "If you are unhappy with the terms of debate during one dispensation, you have no choice but to prepare a new one."
The People Power dispensation lasted 30 years. Its plot arc was one of deliverance: from the dark days of dictatorship to the luminescence of new democracy. Its heroes were traditional power holders given a new sheen: political families, military men, and bishops – all repurposed to become symbols of a "democratic" civil society. Its promise was a rebirth of civil engagement, especially for village-dwelling Manileños.
But nothing lasts forever. Now the People Power dispensation lies in a historical imburnal. Its partisans knew their narrative could collapse quickly, hence they feared the return of a strongman. The strongman, in turn, knew he had a latent public. And this public, enraged by the platitudes of the genteel, bayed for blood.
The Duterte dispensation is plotted logically. The elite demonized strongman rule, and presented democracy as the solutions to our ills. This democracy hasn't worked, yet oligarchs, biased media, Americans, and liberals insist that it has. Only the common tao and their Tatay Digong know otherwise. We then have a choice as citizens: help our new father bring order to the chaos, or betray the nation by spurning him.
The "nation" that emerges from this narrative is comprised of "regular" people like Mocha, who know what it is like to fear violent criminals and adiks. Those who wish to view politics using "external" criteria like human rights are ignorant of what the rest of the country goes through.
Critics must face the potency of this narrative, even as we condemn the moral depravity of many who promote it. The only way to beat the story of Dutertismo is to replace it. Alas, among those who challenge Dutertismo, the only group to present an alternative plotline is the Communist Party through its legal fronts of "Makabayan" organizations. As in the 1960s, they insist that the Philippines is dominated by a feudal elite allied with the United States, and that a peasant revolution will bring us one step closer to a socialist utopia.
There are a number of problems with their alternative. First, it is outdated. Second, it is compromised by the Communist Party's continued collaboration with the government, the ouster of Judy Taguiwalo notwithstanding. Third, and most importantly, Duterte has coopted much of Filipino Communism's rhetoric: the hyper-nationalism, the bloodlust, and the conspiracy-minded belief that Americans are the source of all evil. Hence, when Communist protestors carry banners decrying the "US-Duterte regime," we must dismiss them as morons. Surely we can do better.
To supplant Dutertismo, we need to reject elements of past dispensations. On the one hand, we cannot imitate the People Power dispensation and imbue elements of the oligarchy with a triumphant moralism. We need a story that is more in touch with everyday experiences. On the other hand, we must reject the Duterte dispensation's assumption that all truths emerge internally and only from one section of the population. Yes, we must listen to "the nation" and those within it who seek justice after being victimized by criminals. Yet this should not mean the rejection of universal principles like human rights, nor should it mean dismissing all critique as foreign.
I only have an idea of what a new dispensation should not be. But I neither have the creativity nor the temerity to tell you what it should be. Whatever we come up with, however, it must carry moral weight and it must be grounded on a vision for the future. "Nostalgia," Lilla believes "is suicide." In the context of bloodthirsty Philippines, these words become more literal and hence more urgent. – Rappler.com
Lisandro Claudio (@leloyclaudio on Twitter) teaches history at De La Salle University. He is the host of Rappler.com's video series Basagan ng Trip.