'Indonesia's context may be different from that of the Philippines...but it shows how a leader stands up to Beijing's bullying'
Last year, as tension flared in the rich fishing grounds off Natuna Islands, Indonesia's president, Joko Widodo, flew to the area and addressed hundreds of fishermen. He reiterated that "Indonesia would not bargain on sovereignty over its territory."
This happened in January 2020 after two Chinese coast guard vessels and around 60 fishing boats encroached in waters that are part of Indonesia's exclusive economic zone (EEZ). Indonesia sent its warships, resulting in a standoff with the Chinese vessels.
Earlier, Indonesia had fired off diplomatic protests against China and summoned the Chinese ambassador. This was not the first time China violated Indonesia's EEZ. For more than 3 years, "Chinese naval vessels have repeatedly entered waters around the islands, with Beijing claiming part of the sea as its traditional fishing grounds."
In 2016, something rather dramatic happened after a skirmish, when Indonesian warships reportedly seized a Chinese-flagged fishing vessel and detained its crew for supposedly operating illegally in the Natunas. Jokowi, as he is called, held a Cabinet meeting aboard a warship off the islands, asserting sovereignty over the nearby waters after Beijing insisted on its "over-lapping claim."
Joining Jokowi was his chief security minister, foreign minister, and military chief. "It was described by Indonesian officials as the strongest message that has been given to China over the issue," Reuters reported.
Indonesia's context may be different from that of the Philippines – it is not a claimant to the South China Sea – but it shows how a leader stands up to Beijing's bullying. Yet, while Jokowi did not acquiesce to China on the Natunas issue, he received millions of doses of Sinovac, making Indonesia the first country in Southeast Asia to get vaccines from China.
Deskbound Duterte
Replace "Natunas" with "Julian Felipe Reef" – and you'll see a page from Beijing's playbook. Different setting, same tactic.
Late last year, hundreds of Chinese fishing vessels were spotted near Julian Felipe Reef – and some have continued to stay. It was only in March when the Philippine Coast Guard released photos of these ships which encroached into our EEZ.
Powerful images of Jokowi come to mind as I think about our president and his feeble response to China's recent intrusion into our EEZ. Jokowi standing on a warship facing the waters claimed by China, surrounded by uniformed men. Jokowi on the deck of a naval vessel, his eyes scanning the contested sea, his hair windswept as the ship sailed to the waters off the Natunas.
In contrast, President Duterte, wearing a floral shirt unbuttoned at the top, displaying his undershirt, talks to the nation seated behind his desk in Malacañang late in the night. He tells us that he's helpless in the face of China's incursions in the West Philippine Sea.
While Defense Secretary Delfin Lorenzana asked the Chinese vessels to leave and Foreign Affairs Secretary Teodoro Locsin Jr filed diplomatic protests, Duterte kept quiet. Finally, after weeks of the worst tension with China during his administration, Duterte broke his silence.
However, he did not reiterate the call of Lorenzana nor did he back the protest of the Department of Foreign Affairs. Instead, he regurgitated his old argument that the maritime dispute with China can only be resolved through war, repeating a false dichotomy.
There was no stirring of energy there, only capitulation. No fight in his body, only surrender.
To make sense of Jokowi and how he and Duterte compare in their handling of relations with China, I spoke to Ben Bland, author of the book Man of Contradictions: Joko Widodo and the struggle to remake Indonesia. He is also the director of the Southeast Asia program of the Lowy Institute, an independent think tank in Australia.
Ben told me that Jokowi is not really interested in foreign policy but he is guided by his pragmatism in dealing with foreign powers: how he can get the most benefit for Indonesia. On China, Jokowi has shown that he is more deft than Duterte in handling relations with Beijing.
We also talked about China's pandemic diplomacy in Southeast Asia and how our giant neighbor deploys two key tools in its diplomatic arsenal, the carrot (vaccines) and the stick (aggression in the West Philippine Sea). Watch the interview here: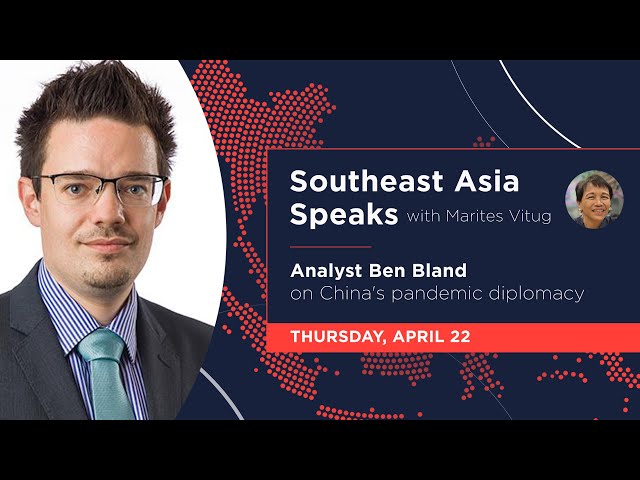 – Rappler.com