Findings point to an undeniable and unsettling education crisis in the Philippines, almost certainly worsened by the pandemic
On July 5, Education Secretary Leonor Briones decried an "insulting" report published by the World Bank on the sorry state of Philippine education. She demanded a public apology because the report allegedly contained "very old data" and was released without consulting the Department of Education first.
Out of the blue, Finance Secretary Carlos Dominguez III – who for some reason felt just as insulted, maybe even more – supported Briones' call. He claimed the report "does not reflect current realities," "has the effect of misleading the public and causing undue reputational risk to the Philippine education sector," and "lacks professionalism." 
Dominguez even wanted it censored: "Such a Report should be taken out from the Bank's website so as not to further mislead the public."
Three days after Briones' remonstrations, the World Bank gave in, apologized for its "oversight," and took down the report from its website.
Before that a number of people were able to download the report, which, funnily enough, contained nothing new. In fact, it merely synthesized the results of three prior international assessments, namely the PISA 2018 (Programme for International Student Assessment), TIMSS 2019 (Trends in International Mathematics and Science Study), and SEA-PLM 2019 (Southeast Asia Primary Learning Metrics). 
The data aren't "very old" either: The World Bank featured the latest versions of the three assessments, none of which was older than 2018. 
By overreacting and attempting to censor the report, Briones and Dominguez only drew even more public attention to it.
Here are 8 findings that stood out for me:
1. The Philippines ranked dead last (or near last) in all 3 assessments
Of the 79 countries that participated in PISA 2018, we ranked dead last in reading and second to last in science and math (Figure 1). In TIMSS 2019, not only did we rank last in math and science, but our rankings also dropped since we last participated in 2003. In SEA-PLM 2019, among the six ASEAN countries, we ranked fourth or fifth, never higher.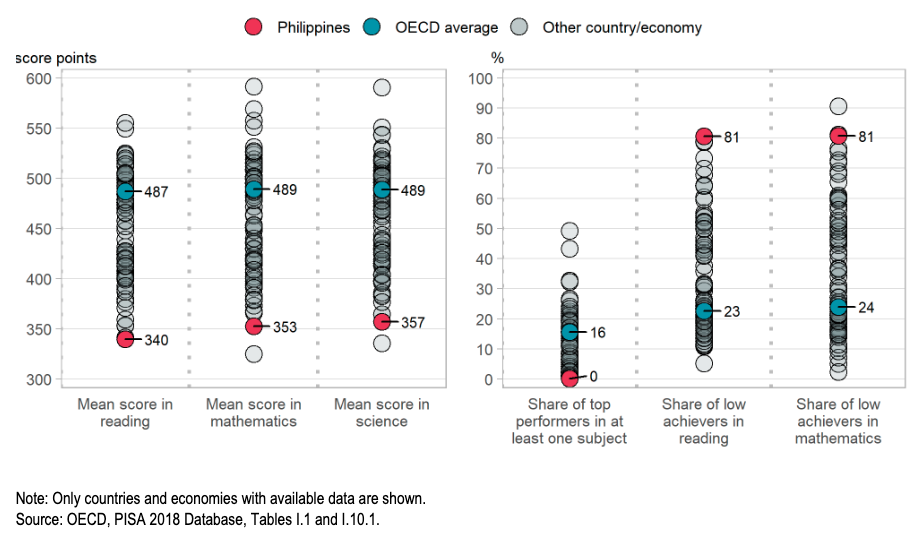 Figure 1. Source: PISA 2018 Philippines Country Note.
2. Huge swaths of our students do not meet minimum learning standards
Among grade 4 students, 81% could not perform simple math operations, solve simple word problems, or read bar graphs and tables, based on TIMSS 2019. As many as 87% do not understand basic science concepts.
Meanwhile, among grade 5 students, a whopping 90% have poor reading skills and 83% poor math skills, based on SEA-PLM 2019.
As for grade 9 students, 81% can't deal with basic math problems, 81% have trouble understanding texts of moderate length, and 78% cannot recognize correct explanations for scientific phenomena or draw valid conclusions from given data, based on PISA 2018.
Figure 2.
3. Richer students perform much better than poorer ones
The World Bank report claimed that the test score gaps between rich and poor students are especially large in the Philippines vis-à-vis other nations. In PISA 2018, "socio-economically advantaged students" scored 88 points more than disadvantaged students. That's at par with average among rich countries. But among ASEAN countries, the test score gaps in the Philippines are largest in reading, writing, and math (Figure 3).
Figure 3.
4. Our students lack proper nutrition and support at home
Poor nutrition and health may help explain the achievement gap between rich and poor students: TIMSS 2019 reported that a third of grade 4 students said they arrived at school every day (or nearly every day) feeling tired, while as many as 29% said they were always (or almost always) hungry.
Resources at home may matter too: PISA 2018 showed that more than half of students had 10 or fewer books at home, while TIMSS 2019 reported that a third of students had but "few resources" at home (books, internet connection in their room). The percentage of parents engaged in their students' schooling (doing homework, motivating kids to succeed, etc.) is also much lower in the Philippines compared to other nations, according to SEA-PLM 2019.
5. Bullying is so prevalent in Philippine schools
In all three assessments, bullying turned out to be the worst in the Philippines (Figure 4). Nearly half of grade 4 students said that bullying in their school occurred weekly. More than a fifth of grade 5 students said they didn't feel safe in school. And about 40% of 15-year-olds said they were frequently bullied. Bullying tends to be associated with low test scores, yet school administrators may be underestimating the prevalence of bullying, said the World Bank.
Figure 4.
6. Gov't is not investing enough in education
The World Bank pointed out that governments ought to be spending on education amounts equivalent to at least 4% of GDP or gross domestic product, based on the recommendations of the United Nations' Sustainable Development Goals. But the Philippines falls short of that percentage, at just 3.2% as of 2019.
In response to the World Bank report, President Rodrigo Duterte said our low international rankings may be because of our status as a "third world country." Although the education budget has steadily gone up, its shares to GDP and total government spending have only marginally risen during his term (Figure 5).
Figure 5.
Meanwhile, PISA 2018 showed that we ranked last, too, in terms of cumulative spending per student (Figure 6). Insofar as spending tends to rise with test scores, it comes as no surprise we also ranked last in reading, and second to last in science and math.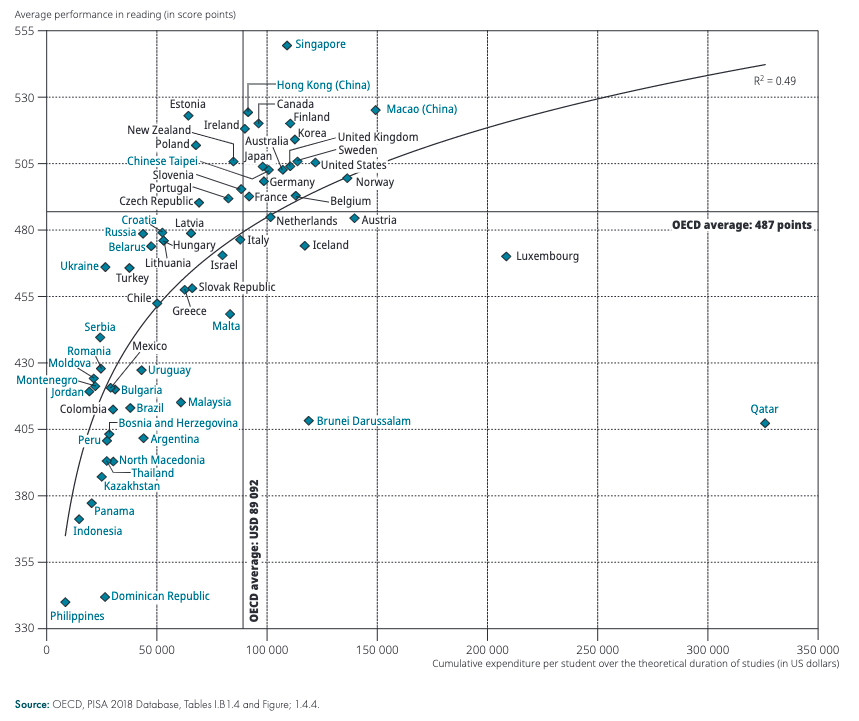 Figure 6. Source: PISA 2018 Insights and Interpretations.
7. Spending more time in the classroom doesn't improve scores
Evidently, the Philippines spent more time teaching grade 4 students than any other country (1,225 hours in a year), especially in science (158 hours in a year). Yet we still ranked dead last in the science portion of TIMSS 2019 (Figure 7). We were also the 14th country to spend the most number of hours in math instruction, but our students also ranked last in math. Somehow, longer hours in our classrooms aren't translating to better scores.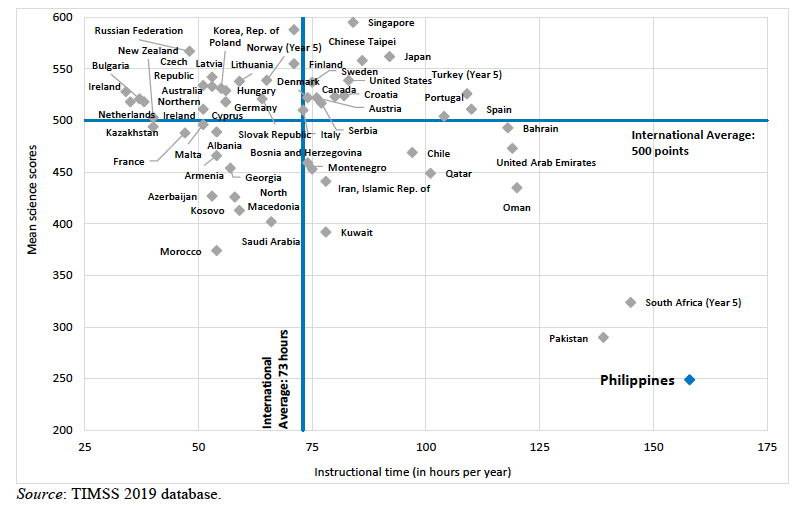 Figure 7. Source: World Bank (2021).
8. Most students don't have a 'growth mindset'
Finally, in PISA 2018, only 31% of our students believed in a "growth mindset," or disagreed with the statement that "your intelligence is something about you that you can't change very much." That's one of the lowest proportions among participating countries; the global average was 63%. Nurturing a growth mindset – believing that one can change for the better – can work wonders to improve students' learning. But we're not nurturing that mindset nearly enough.
There were many more alarming facts highlighted in the World Bank report, and hopefully they republish it soon.
At any rate, all these findings point to an undeniable and unsettling education crisis in the Philippines, almost certainly worsened by the pandemic. (READ: Why we need to safely reopen PH schools as soon as possible)
Vice President Leni Robredo is right: government ought to officially declare a "crisis in education" soon, so we can address the issues with far more focus and resources. (READ: Dismal PISA rankings: A wake-up call for Filipinos)
But how can we begin to do that if other top officials can't even come to grips with facts and reality? – Rappler.com
JC Punongbayan is a PhD candidate and teaching fellow at the UP School of Economics. His views are independent of the views of his affiliations. Follow JC on Twitter (@jcpunongbayan) and Usapang Econ (usapangecon.com).