'11,000+ Philippine artifacts from the early 20th century are in storage at the Smithsonian Institution alone. Tens of thousands are in Spain.'
This is impossible to overstate: the majority of outstanding examples of indigenous art from the Philippines is overseas, unknown to most Filipinos. Precious little remains in Philippine collections. Recall that the early 20th century National Museum collection was largely destroyed during World War 2.
Next to nothing remains in the origin communities.
This is also nearly impossible to say, evenhandedly. On one hand, the dispersal always sounds like an exaggeration, but it is not. To take only one example, 11,000+ Philippine artifacts from the early 20th century are in storage at the Smithsonian Institution alone. Tens of thousands are in Spain.
On the other hand, most of these materials in museum storages and connoisseurs' homes in Europe and the Americas were acquired by purchase; are not loot from conquest. They are all in good shape, after more than a century.
On one hand, the amputation of traditional art from contemporary life is nearly total. On the other hand, it was a self-amputation. For most of the 20th century, mainstream Philippine society neither cared to know about nor care for these materials — among which are spectacular works of art — until the last few decades.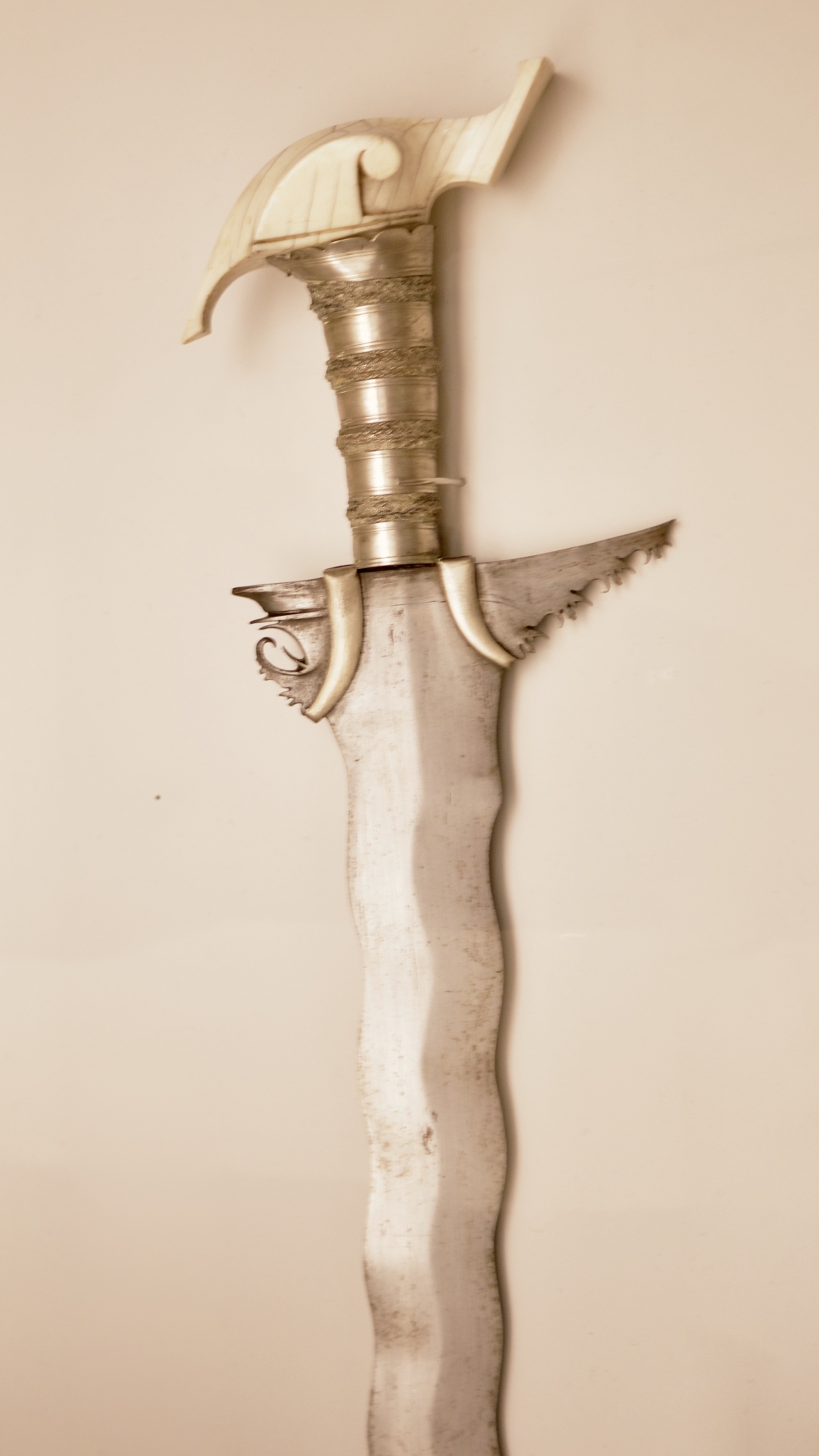 Of the few collections gathered by Filipino connoisseurs during the mid-20th century, a significant number of pieces have since been bought into foreign collections. This new diaspora of objects added to those which left the country during the consecutive colonial periods.
An abbreviated list of Philippine collections more than a century old includes: Leiden Museum Völkerkunde (Leiden), Weltmuseum Wein (Vienna), Musee du quay Branly – Jacques Chirac (Paris), Metropolitan Museum (New York City), Troppenmuseum (Amsterdam), Smithsonian Institution (Washington, D.C.), American Museum of Natural History (New York City), Field Museum of Natural History (Chicago), Kunstkammer Museum of Anthropology (St. Petersburg), Fowler Museum (University of California in Los Angeles), Phoebe A. Hearst Museum of Anthropology (University of California, Berkeley), Musee Guimet (Paris), Peabody Museum of Archeaology and Ethnology, Museo Nacional de Antropologia (Madrid), Ethnologisches Museum (Berlin), Rautenstrauch-Joest Museum (Cologne), University of Pennsylvania Museum (Philadelphia), Peabody Museum of Harcard Univerity (Cambridge), Vatican Museum (Vatican), Yale Peabody Museum of Natural History (New Haven), Biblioteca Museu Victor Balaguer (Vilanova i la Geltrú), Museu Etnologic (Barcelona), University of Anthropology, University of Michigan (Museum für Völkerkunde (Hamburg), Världkultur Etnografiska Museet (Stockholm), and many more.
The scale of the dispersal can be reckoned in comparative numbers. For example, less than a dozen early 20th century Bagobo textiles survives at the National Museum. More than 350 Bagobo textiles are in storage in New York City at the American Museum of Natural History, made 1910 and earlier. Many are stunning.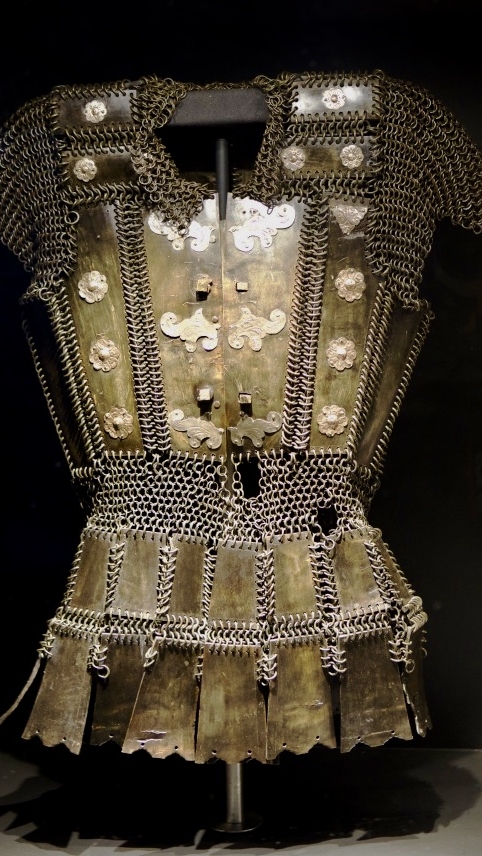 In light of the passing in 2009 of ikat-dyer Salinta Monon, Bagobo laureate of the Gawad Manlilikha ng Bayan Award — and since no Bagobo ikat-dyeing virtuoso lives, even as a pale shadow of the deceased Living National Treasure — the extinction of tradition is hard fact.
Otherwise, the Bagobo ikat-dyeing tradition paradoxically lives in entombed form in New York. Scholars of Philippine reserve-dyeing have to travel to this rather incredible collection. Meanwhile, the Bagobo themselves remember their cultural achievement through old pictures.
Enough Filipinos know about the 21-K figurine called the "Golden Tara," found in 1914 in Esperanza, along the Agusan River; that it was purchased for Chicago's Field Museum, where it resides together with another 11,000+ Philippine artifacts. But few know that the Ifugao bulol of exquisite order are with European museums and private collectors.
Just to give a sense of the market value of the rarefied bulols — should these turn up — a pair was sold at auction a few years ago at Sotheby's for more than 13,000 euros. Prices like this are fetched by the classic bulol form seen only in examples dated more than a century.
Bulols made from the middle of the 20th century tend to have been configured in response to the tourist trade — still ritualized, but veering away from the elegance of the earliest examples. Filipino scholars only know of the classic bulol forms prior to the 20th century from collections in Europe, which date to the 1800s and earlier. At the Musee du quay Branly is a bulol carbon-dated to 400 years ago.
As for Philippine weapons: more was involved than mere obliviousness to the existence the thousands of extraordinarily beautiful and lethal knives, swords, daggers, spears, and arrows, created by smiths of awe-inspiring skills; unfortunately scattered all over the world. With this separation from relics of martial traditions, the martial traditions themselves slipped from memory.
Today, secretive arnis and kali groups and one Philippine museum are reconstructing a pan-Philippine culture of precision fighting. The precision is measured within the remnants of a precolonial cosmology, which, even during Hispanization and Islamization, produced the weaponry that are now the prizes of Filipino collectors – who have had to buy from foreign dealers.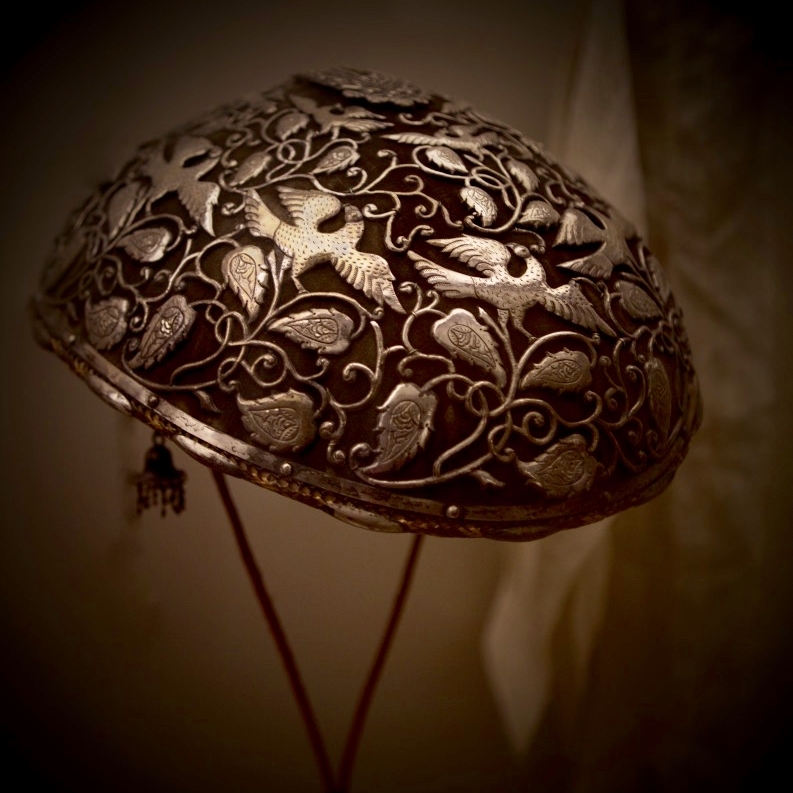 Still, much more was obscured in the aftermath of this unknown diaspora of objects. Filipinos became unmoored from the measures of artistic integrity that showed the minds of the ancestors.
Fateful outcomes followed this ignorance of what the things actually looked like; of the indigenous intellectual life that produced these art traditions.
The most obvious outcomes are the horrific "craftification" of tradition in the hands of zealous but clueless designers; "development" projects that further erode what is left of recollection; "livelihood" enterprises that offer food tomorrow but snuff out the creativity needed for dignified, long-term survival; and local exhibitions glorifying awful versions of forgotten genius.
At this juncture, this is no longer a story of colonial abuse. While it is true that colonialism crushed pride in the indigenous to facilitate modernization, Filipino neocolonial disinterest is the unhappy story here.
A nation thus lobotomized will persist with faulty political, social, economic, cultural, and historical analyses. Again, this is difficult to suggest without sounding hyperbolic. But considering the scale of unknowing, it should be commonsensical enough to state clearly about ourselves as Filipinos: we lost our minds. – Rappler.com
Marian Pastor Roces is an independent curator and institutional critic. She curated the establishment of the Bangsamoro Museum and its Permanent Exhibition, and many other museums over the last 40 years.