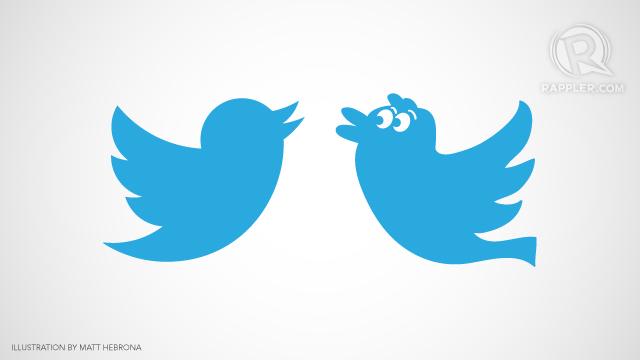 JAKARTA, Indonesia—Twitter mengubah lambang "favorites" yang berbentuk bintang dan menggantinya dengan lambang hati, yang akan disebut sebagai "likes".
"Bintang bisa jadi membingungkan, apalagi bagi pengguna baru. Kamu mungkin bisa menyukai banyak hal, tapi tak semua bisa jadi favoritmu," kata Product Manager Twitter Akarshan Kumar dalam pengumumannya di blog twitter.

 
Hari ini kami memperkenalkan ikon hati (likes) untuk Twitter dan @vine! https://t.co/WJaplR4X44 pic.twitter.com/2y1fvxa9yX

— Twitter Indonesia (@TwitterID) November 4, 2015
"Sebaliknya, hati adalah lambang yang universal dan bisa digunakan di semua bahasa, budaya, dan zona waktu. Hati lebih ekspresif, memungkinkan kamu menyatakan emosi dan memudahkan koneksi dengan orang lain," kata Akarshan. Dia menyatakan bahwa saat dites, orang-orang menyukai hati.
Lambang ini pertama kali diperkenalkan oleh twitter malalui Periscope, dan kini diterapkan juga di Twitter dan Vine.
Perubahan ini memicu banyak reaksi dari para pengguna twitter. Reaksi negatif muncul dari banyak pengguna.


I DON'T WANT TO HEART TWEETS ABOUT OPPRESSION AND EXPLOITATION OF MARGINALIZED PEOPLE WTF TWITTER.

— Ijeoma Oluo (@IjeomaOluo) November 3, 2015
POLICE BRUTALITY? HEART JOB DISCRIMINATION? HEART

— Ijeoma Oluo (@IjeomaOluo) November 3, 2015
1/changing @Twitter's star to a heart is the worst product decision in the history of the internet; makes a bookmark into an endorsement.

— jason (@Jason) November 3, 2015
Also, idk, maybe a platform that has trouble with men harassing women shouldn't make it easier for them to send us hearts, can be creepy.

— Clara Jeffery (@ClaraJeffery) November 3, 2015


Atau reaksi lucu semacam ini.
the fact that twitter gave us "likes" instead of giving us the ability to edit our tweets. pic.twitter.com/OnIYG1nfjn

— garden prince (@iamtracybanks) November 4, 2015
When Twitter changed from favorites to likes pic.twitter.com/BzppzkVdVP

— Jord (@WlNNETT) November 4, 2015
The reason why Twitter doesn't have favorites anymore pic.twitter.com/AkLcbgJJNY

— Anime™ (@TweetingAnime) November 4, 2015
Bagaimana menurutmu? —Rappler.com