This is AI generated summarization, which may have errors. For context, always refer to the full article.
From ISIS to the global climate deal, Rappler takes a look at some of the biggest issues that affected the world in 2015
This compilation was migrated from our archives
Visit the archived version to read the full article.
---
---
MANILA, Philippines – Decisions. Everybody makes them everyday.
---
---
In the past 12 months, however, some choices to be made were more crucial than others.
Decisions that determined the survival of economies. Choices that could lead to the death of millions – or their survival. Decisions that have made a mark on history, for better or for worse.
From battling terrorism and extremism, to crucial pacts that could thwart a nuclear war or save us from destroying our home planet – 2015 was when these tough choices were made.
Rappler takes a look at some of the biggest issues that affected the world in 2015.
---
Battle vs ISIS, battle for the Middle East
ISIS or the Islamic State, also known as IS, ISIL or its Arab acronym, Da'esch, dominated the headlines for 2015. The year saw the terror group spread its hateful and vitriolic ideology beyond the borders of its "caliphate," which encompasses large swathes of Iraq and Syria, as well as "provinces" in several Mideast and African countries.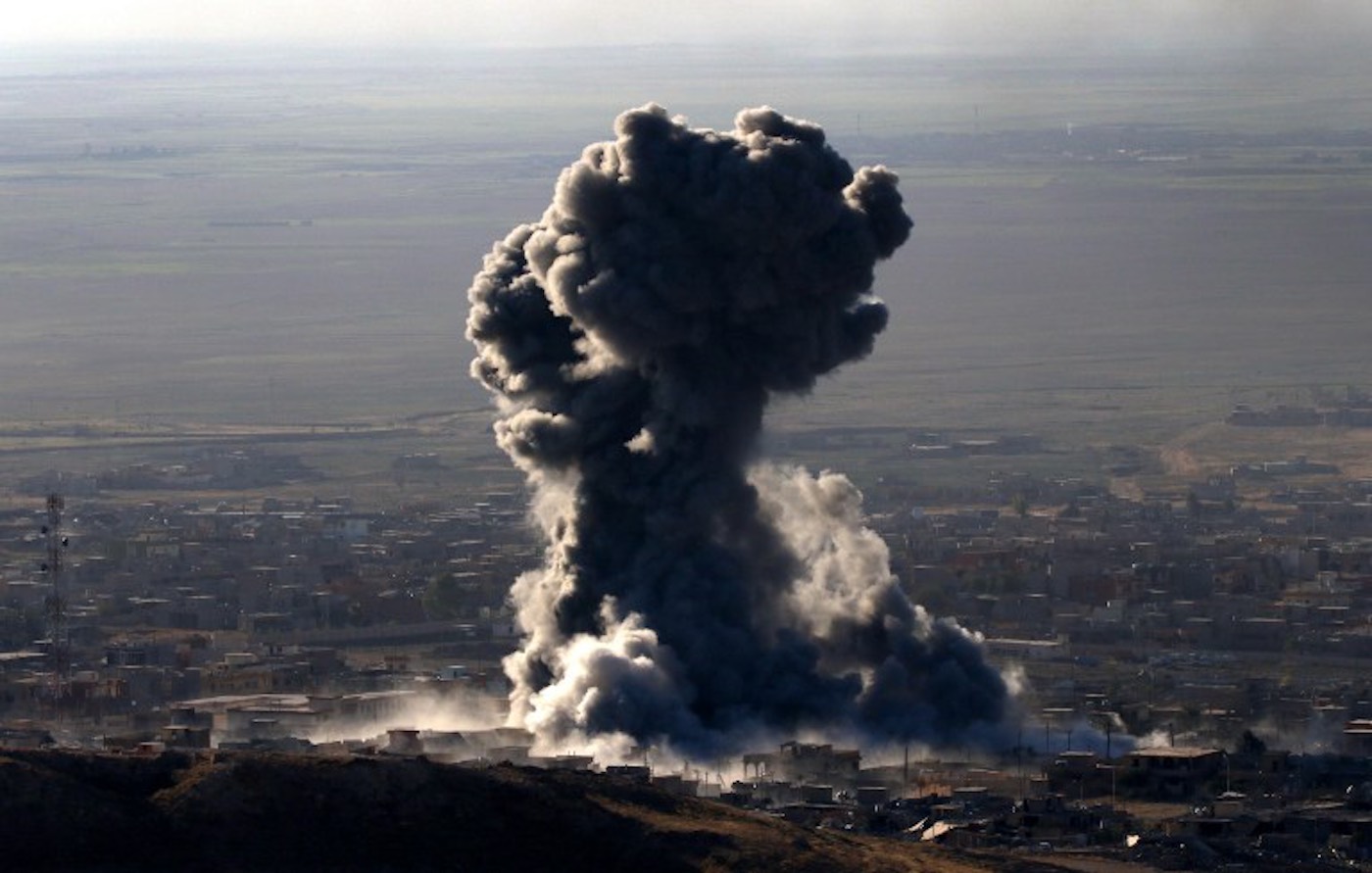 The spread of ISIS has further complicated the already twisted state of affairs in strife-torn Syria, entering its fifth year in a civil war


style="background-color: #ffffff">





With millions of dollars in their pockets, and the Internet as their main channel to propagate evil, ISIS went "global" – with trained militants as well as radicalized individuals and groups carrying out the group's mission to spread terror. Their targets ranged from a newspaper office, to a museum, from a concert hall to mosques, from military convoys to civilian planes. The toll: nearly a thousand people, from Paris to Beirut to San Bernardino.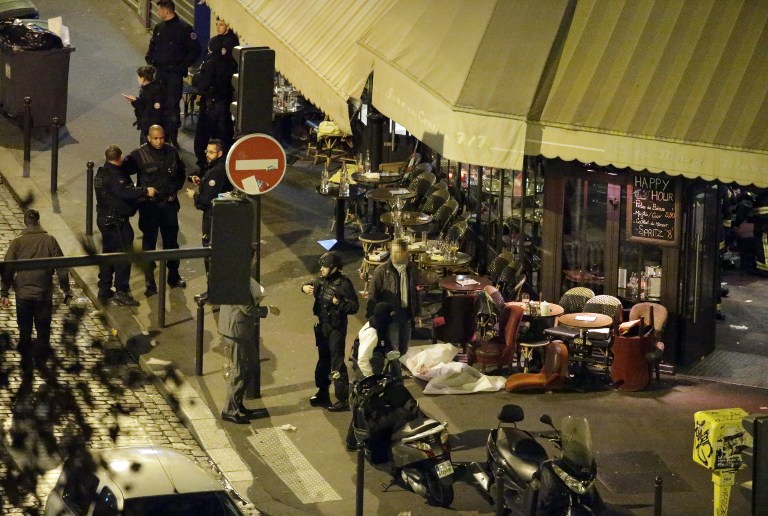 The spread of ISIS has further complicated the already twisted state of affairs in strife-torn Syria, already entering its fifth year in a civil war. World powers, in their attempt to untangle the mess and to gain influence in the region, bicker over which to tackle first: Bashar al-Assad, the iron-fisted dictator whose violent regime in many ways ignited the current conflict, or the terror group. Assad's allies (namely Russia and Iran) are trying to have him stay put, while the US-led coalition wants him out. The year saw military movements from every side, with airstrikes targeting ISIS strongholds – and some say legitimate Syrian opposition groups. Countries around Syria and Iraq are also on their toes, with some nations such as Turkey serving as launch areas for military operations.
Amid the mess, the peace process is still in the cards, despite several attempts to convene all sides in the past few months that yielded little results. Thanks to a landmark 18-month plan endorsed by the United Nations Security Council, the UN is preparing for another round of talks starting January 25, 2016.
---
Exodus: Europe, Asia, and beyond
As the battles raged in Syria and Iraq, millions of innocent civilians have sought refuge elsewhere to escape the dire straits in their home countries. Their prime destination: Europe. They came via planes, trains, ships, boats, cars, and for many, on foot: hundreds of thousands of displaced people fleeing a war no one asked for, leaving behind everything – their careers, property, families, their lives.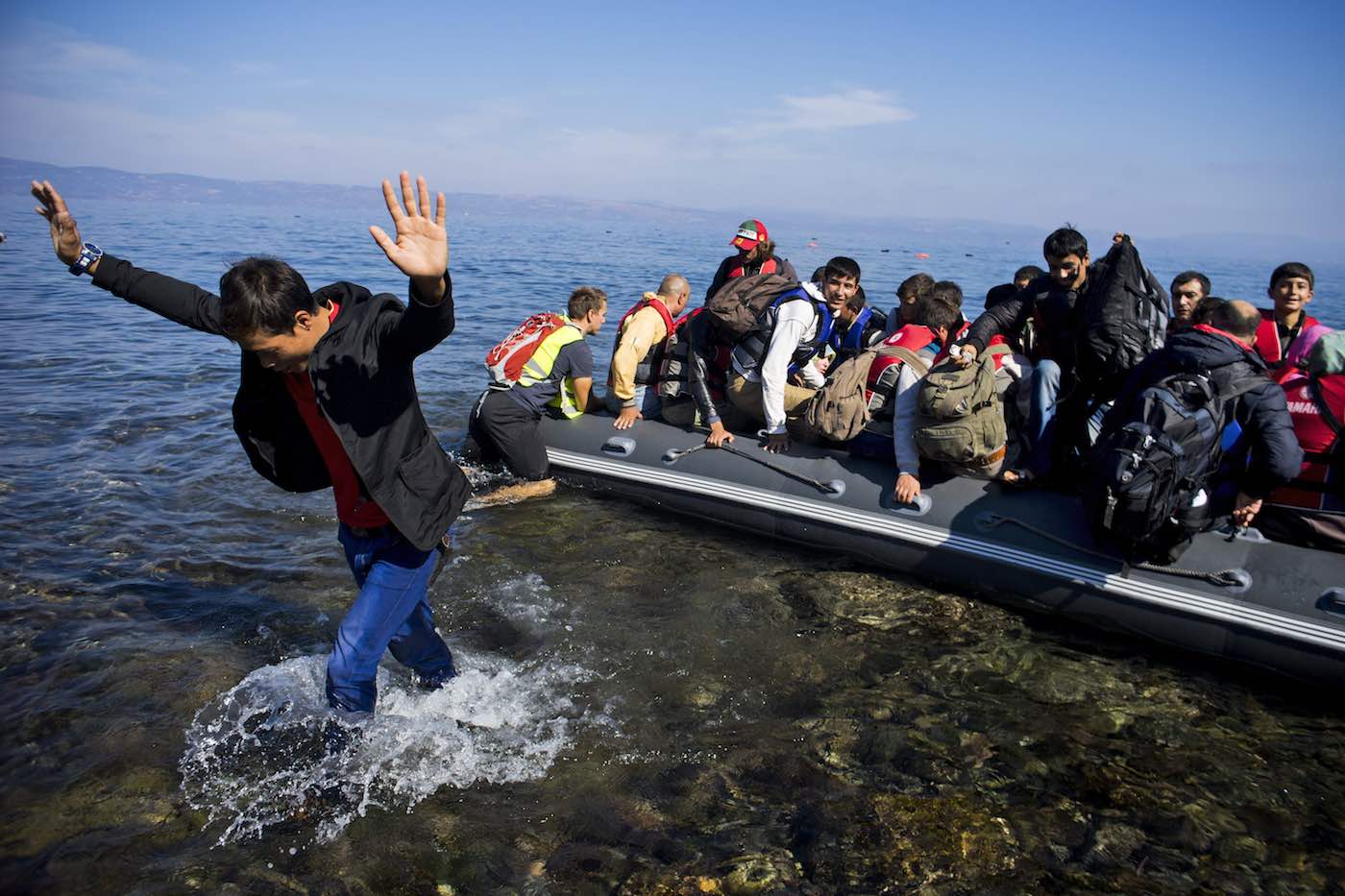 Hundreds of thousands of displaced people fleeing a war no one asked for, leaving behind everything – their careers, property, families, their lives


style="background-color: #ffffff">





Most of the world, at first, did not seem to notice the crisis. Not until the photo of a boy in a red shirt, lying lifeless, face down on the sands of a Turkish beach, came up in newspapers, websites, and social media.
Three-year-old Syrian refugee Aylan Kurdi's death shocked the world into consciousness, and spurred western governments to act on the worsening humanitarian crisis.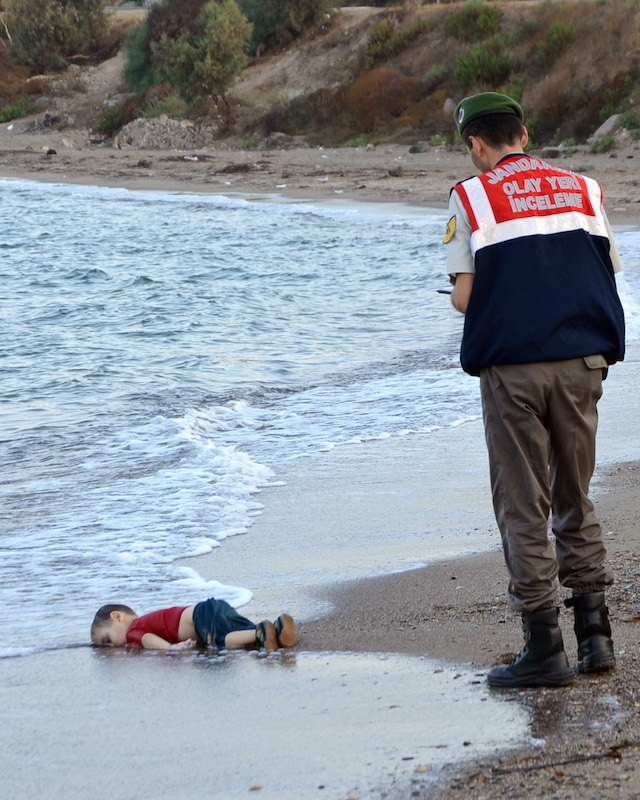 By the end of 2015, more than one million migrants and refugees reached the continent, nearly 970,000 of which made the journey crossing the waters of the Mediterranean. It wasn't only Syrians and Iraqis fleeing the mess in their home countries; there were also thousands escaping poverty and persecution, mainly from other Mideast and African states.
Europe and other western countries scrambled to address the exodus, as the crisis became another test for the EU. Following a slew of emergency summits this year, EU leaders have acknowledged they were too slow to carry out a joint strategy to tackle Europe's worst refugee crisis since World War II. Other countries have also stepped up, like Canada, which has already welcomed its first batch of Syrian refugees.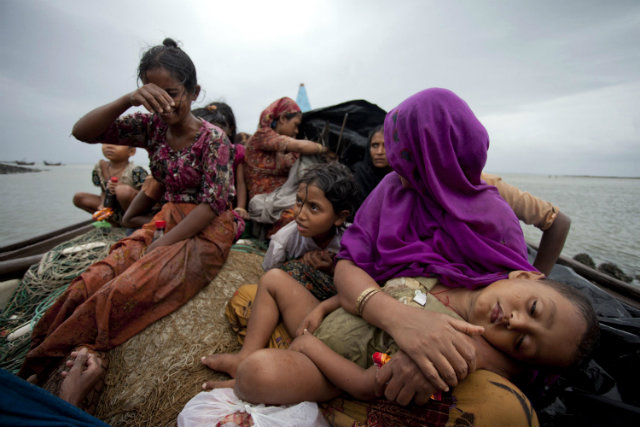 Asia, in particular Southeast Asia, also had its own refugee crisis. Impoverished, persecuted, and with nowhere to go, Rohingya took to rickety boats in their bid to escape the quagmire they were in. The crisis came to a head around May, when thousands of these refugees, mainly from Myanmar's Rakhine state, were left abandoned at sea, setting off a regional crisis. Horror stories of kidnap, coercion, and hunger emerged from the hundreds who staggered ashore or were eventually rescued by Thai, Indonesian, and Malaysian authorities after weeks at sea.
The crisis has ebbed somehow in the past few months, thanks to some action of regional governments involved, as well as due to the monsoon season. But with the monsoon ending, the crisis might again surge forward into the headlines – and a solution still seems far away.
---
Tensions defused? The Iran nuclear deal
The odds were stacked against it, but on July 14, weary foreign ministers from the US, Britain, France, China, Russia, Germany, the EU, and Iran announced to the world that a deal to curb Iran's nuclear ambitions had been forged. It was a diplomatic victory for the parties involved, especially for Iran, which has been trying to shake off its long-time image as a pariah state.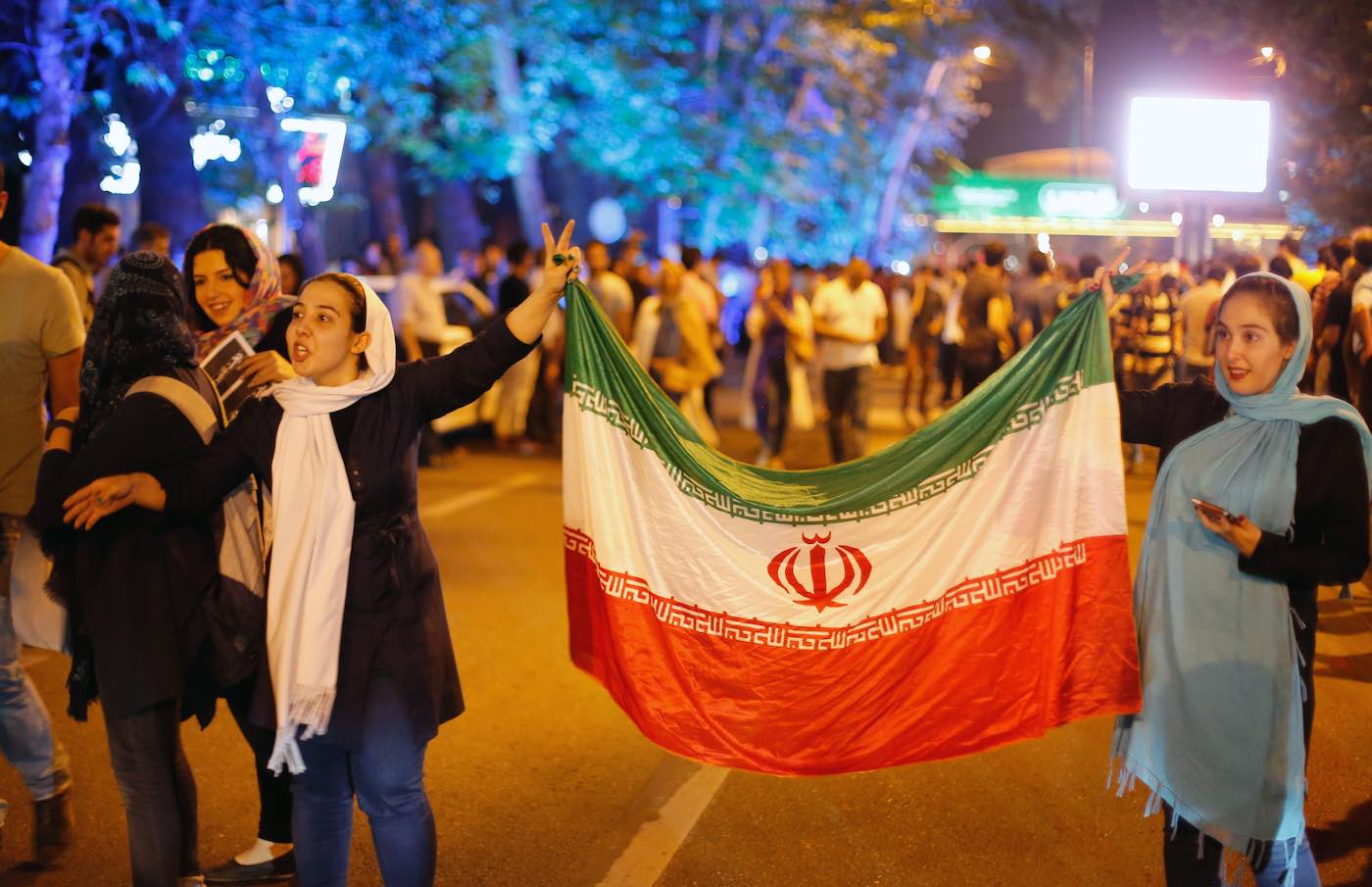 "Today is the end to acts of tyranny against our nation and the start of cooperation with the world." – Iranian President Hassan Rouhani, July 14


style="background-color: #ffffff">





Under the deal, Iran pledged to slash the number of centrifuges – which enrich uranium – from around 19,000 to 6,104, of which 5,060 will still enrich. It also has to change the design of a new nuclear reactor being built and shrink its stock of low-enriched uranium, shipping it to Russia. In return, outside powers will end some of the international sanctions that have severely squeezed the Iranian economy.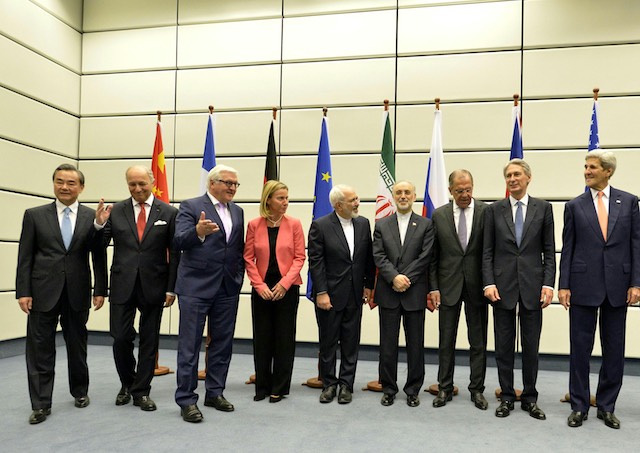 The road to the deal, however, wasn't an easy one. For years, Iran has maintained that its nuclear program was for peaceful, civilian purposes, but a weary West always eyed it with suspicion. In the past few years, the two sides have see-sawed between coming close to a deal and coming close to conflict. The relative success of the deal was a result of months of non-stop negotiations, as well as the presence of a more moderate government in Tehran, led by President Hassan Rouhani. The question now: Will both sides honor the deal?
---
A Greek tragedy
A country teetering on the brink of bankruptcy due to years of financial mismanagement. A hardline, leftist government. An economic bloc avoiding a region-wide collapse. These were the elements of a Greek tragedy that unfolded throughout the better part of 2015, as Greece and the European Union negotiated to save the Balkan nation from crashing out of the eurozone.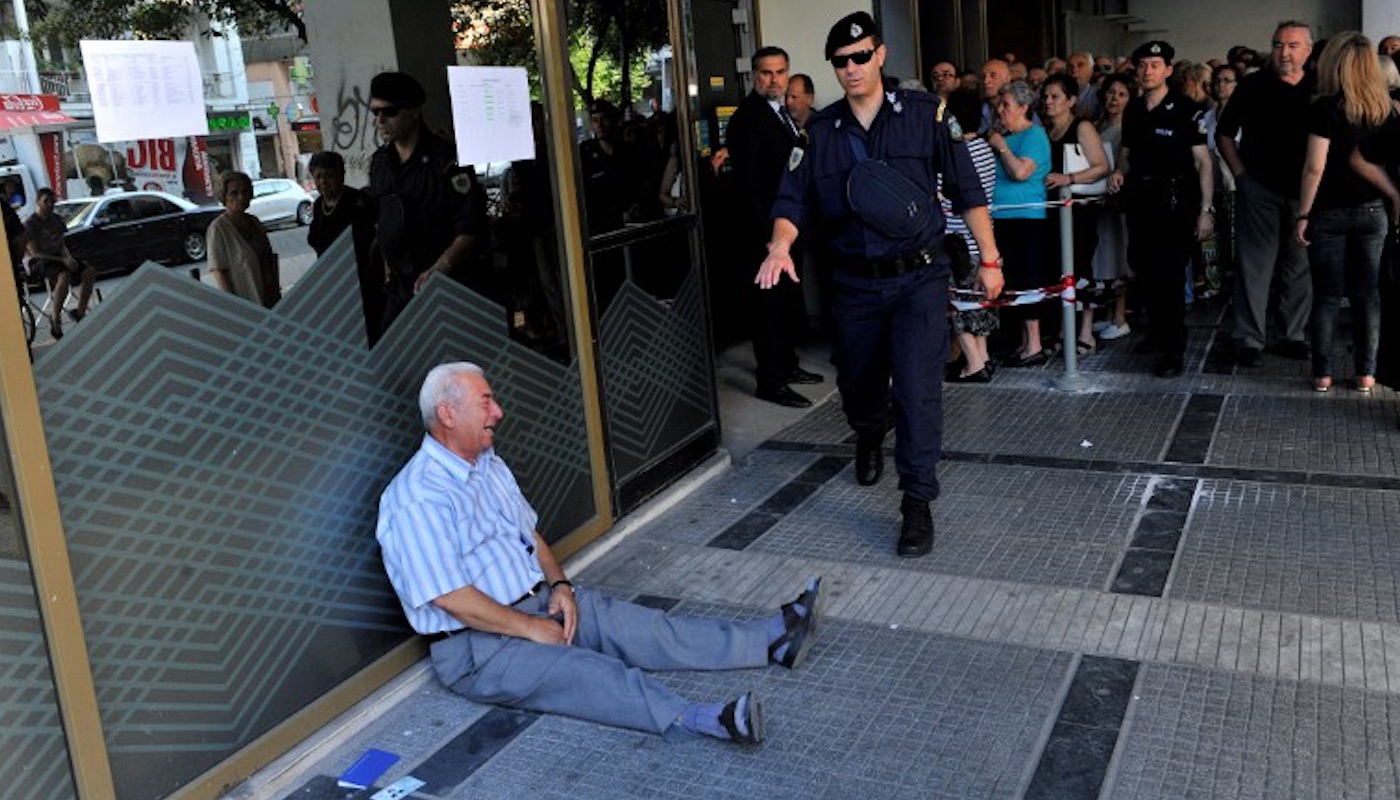 "Europe and Greece have made mistakes. We must find a solution." – Retiree Giorgos Chatzifotiadis, July 4


style="background-color: #ffffff">


Fed up with the hated "troika" – the European Commission, European Central Bank, and the International Monetary Fund – Greeks in January voted into power their first leftist government, led by Alexis Tsipras' SYRIZA party. Tsipras came into power with the promise to lead the country out of the debt crisis. However, after months of intense, pressure-filled negotiations and despite voters saying "no" to a new deal, Greece caved in to its creditors' demands and signed its latest bailout deal. The deal, worth 86 billion euros ($93 billion) to be spread out over a 3-year period, ultimately saved the country from crashing out of the eurozone, but it came with strict conditions.
The fallout: Tsipras resigned August 20 after accepting the deal, reneging on a promise to stand its ground against the country's creditors. A snap poll in September, however, saw Tsipras and his SYRIZA party hold on to power. Adding to Greece's economic woes is the refugee crisis, with the country acting as migrants' main gateway to the EU, straining the already burdened nation.
---
Russia and China: Show of force
From ISIS to Iran, Russia – long overshadowed by richer and more influential countries in the West – continued to assert itself as it seeks to revive its power and influence. From Ukraine to Syria, it has made its presence felt, mostly through its military. It has been steadily fortifying its army, building and expanding bases in the Arctic, growing its defense budget, and taunting its neighbors with its planes, submarines, and ships with clandestine – and in one case, deadly – side trips outside its territory.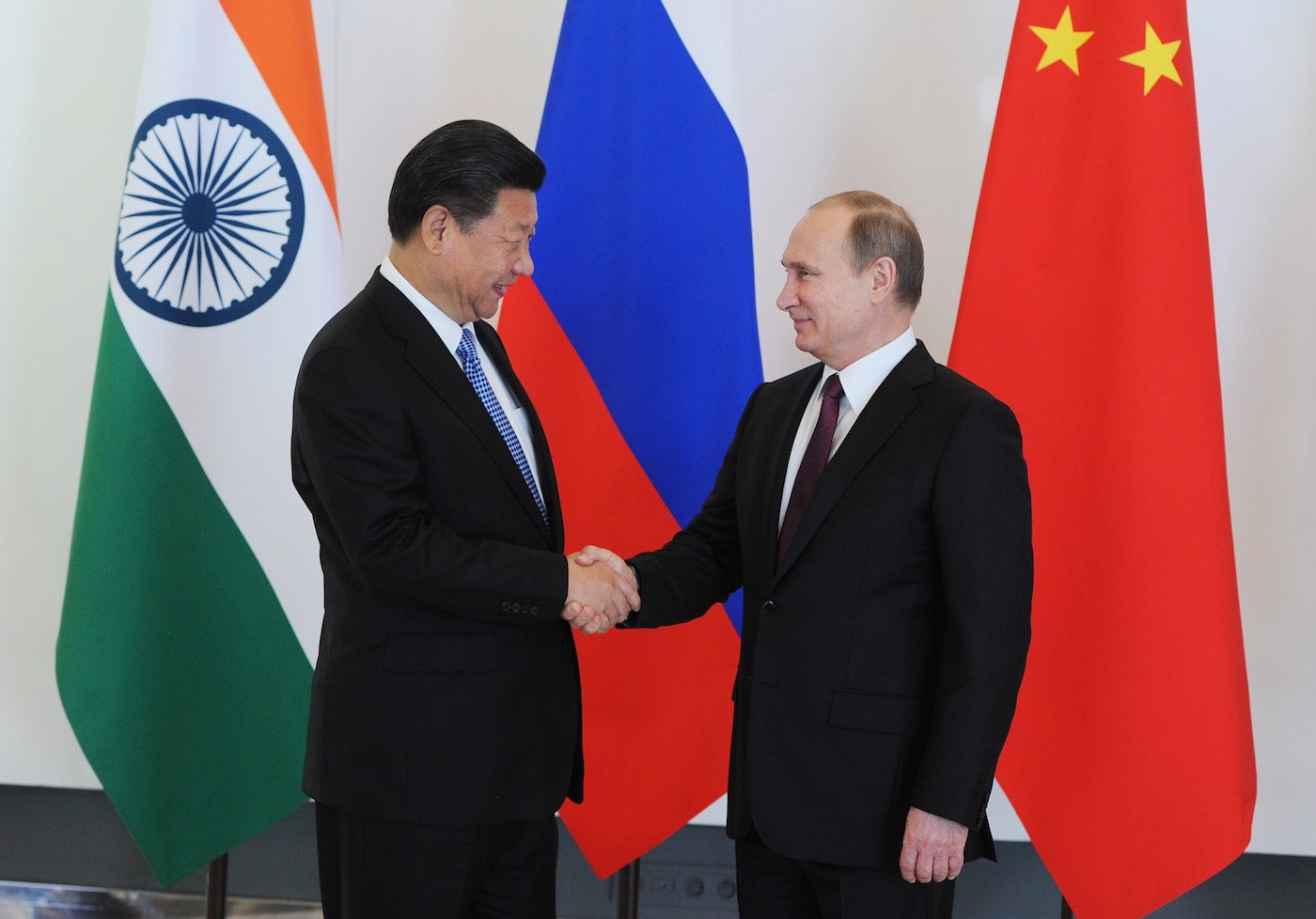 style="background-color: #ffffff">





Russia has also been making inroads on the political front, participating in some of the year's major diplomatic issues, such as the Iran nuclear deal. But the centerpiece in the past 12 months has been Syria, as President Vladimir Putin's government seeks to keep and gain more influence in the Middle East.
Meanwhile, China has also made aggressive moves economically, diplomatically, and militarily. As other world powers became stuck in other issues, bogged down by economic and political matters, the Middle Kingdom continued to expand its reach, primarily through billions of dollars in economic aid and infrastructure projects.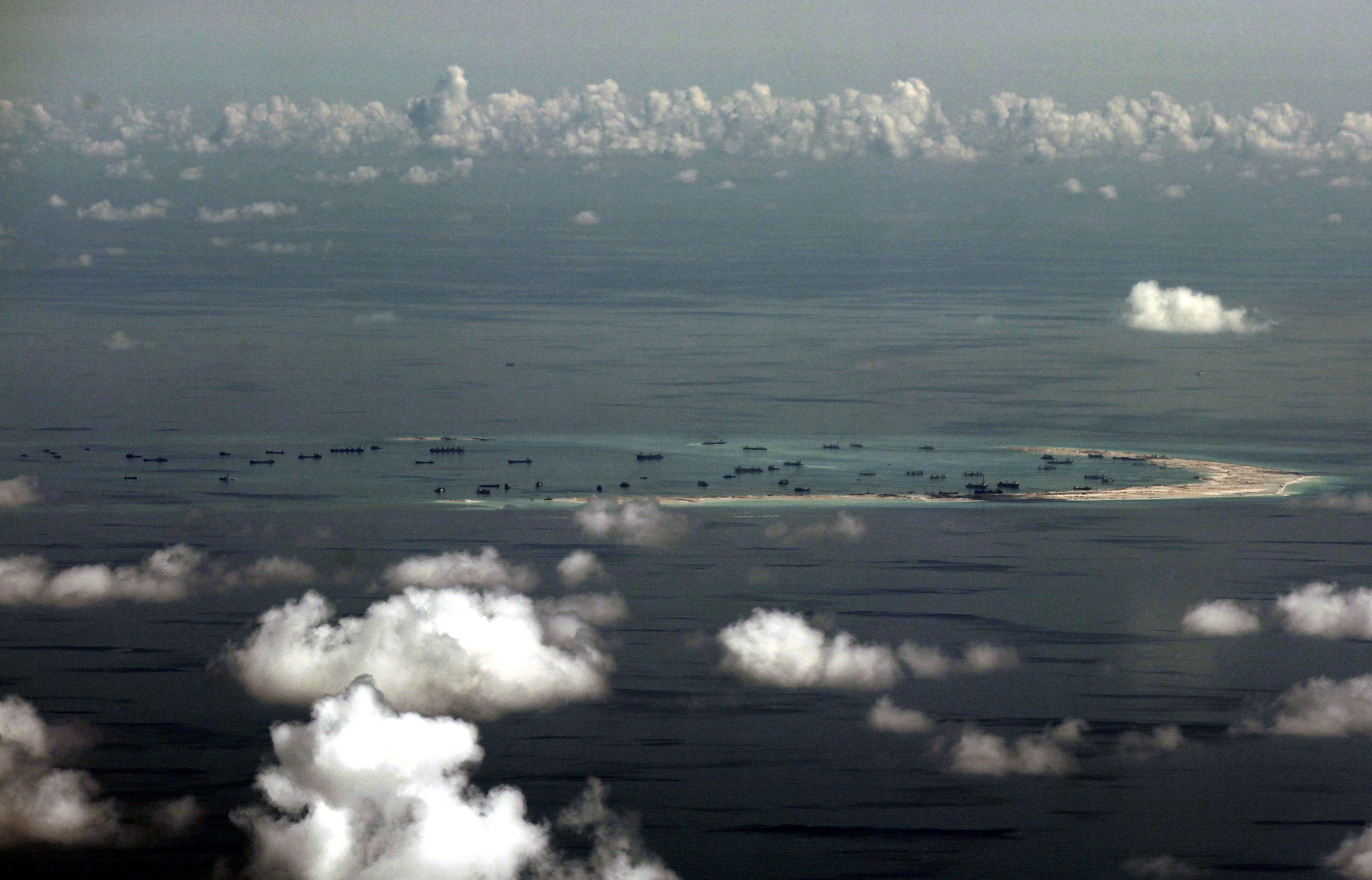 Despite winning a lot of new friends, China has one major thorn on its side: its long-simmering maritime and territorial disputes with its Asian neighbors. The East and South China Seas have become sensitive spots in the region – particularly the Spratlys, where Beijing has been building artificial islands in its attempt to bolster its claims in the area. The waters are now being tested by militaries from other countries, including the US and Australia, with an increasing number of confrontations near the disputed "islands." China also lost in round one of an arbitration case lodged by the Philippines at the global maritime tribunal.
---
Climate deal: disaster averted?
In the early evening of December 12, French Foreign Minister Laurent Fabius banged the gavel in a conference hall in Le Bourget, marking the unanimous approval of 195 nations of a monumental pact: a global deal aiming to curb global warming to below 2ºC.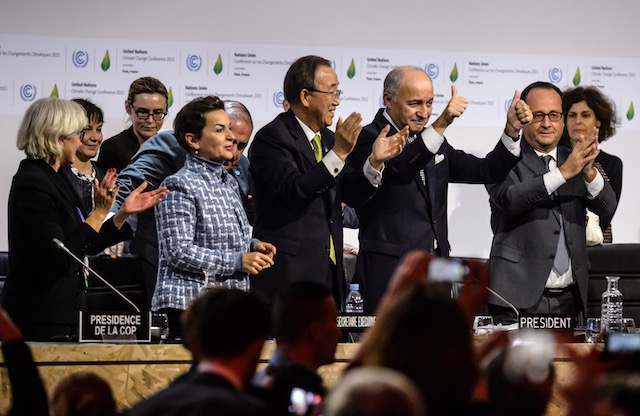 "Today, we can look into the eyes of our children and grandchildren, and we can finally, after so many years of discussion and delay, tell them that we have joined hands to bequeath a more habitable world to them and to future generations." – UN Secretary-General Ban Ki-moon, December 12


style="background-color: #ffffff">





The Paris Agreement is seen as the most important document produced in more than two decades of climate negotiations. In a historic first, all participating nations gave their approval to a climate-related deal, and the epic failure of Copenhagen in 2009 seemed like a distant memory. In the lead-up, host nation France and the United Nations made an all-out diplomatic push, urging countries to think about future generations.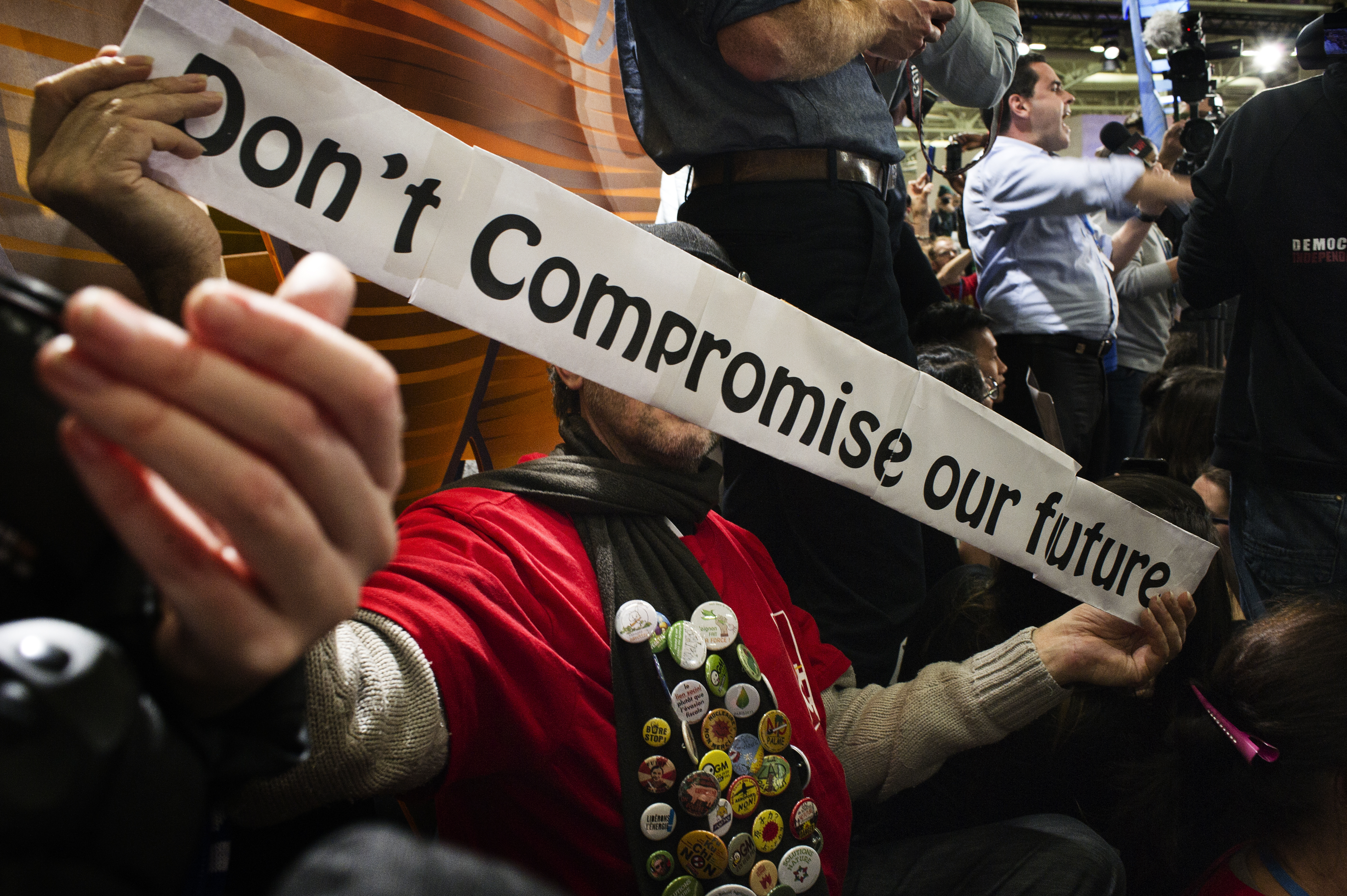 Many analysts, observers, and experts said the deal is imperfect, with many issues still unresolved or left open for discussion, including climate finance and the issue of loss and damage. But the deal is a good start: The world now has a reference point as it tries to put the brakes on this disaster called climate change.
---
Myanmar and Cuba: Opening up
2015 was the year two nations finally came out of the shadows.


style="background-color: #ffffff">



Left: NEW HOPE. A supporter of the National League for Democracy (NLD) party carries her child holding the Myanmar national flag and NLD party flag during an elections campaign in Mandalay, Myanmar, September 30, 2015. Hein Htet/EPA

Right: RETURN TO DC. The Cuban flag is raised over their new embassy in Washington DC, USA, July 20, 2015. Andrew Harnik/Pool/EPA
With the normalization of relations with its closest neighbor in 2014, Cuba has escaped isolation and is now on its way to again becoming a regular part of the global conversation. It has now reopened its embassy in the United States – for the longest time its biggest enemy.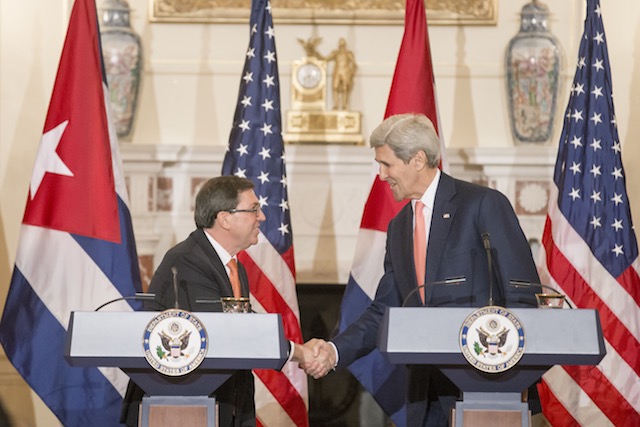 Investors, diplomats, tourists, and even the Pope are now finally putting the Caribbean nation in their to-go lists, and the communist government led by Raul Castro is starting to loosen its tight grip on the economy.
Meanwhile, halfway across the globe, another pariah state has thrown open its dusty doors to change: Myanmar. Change has come rapidly to this Southeast Asian nation, after the nominal end of military rule in 2011. In the years that followed, the country opened up to investments and visitors, reformed its government, and reestablished diplomatic links with its long-time enemies.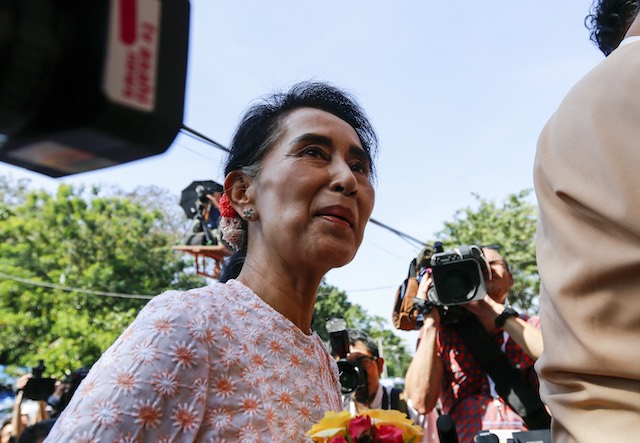 2015 could be the most dramatic year in the country's road to democracy, as it marked an election that saw a landslide victory for the National League of Democracy (NLD), the long-time opposition party led by the iconic Aung San Suu Kyi.
---
Elections around the world: Changing of the guard
Around the world, millions of voters in dozens of countries went to the polls in elections that will determine their future. The world saw dozens of elections, from the local level to the national level, and some were notable for surprises (or lack of it).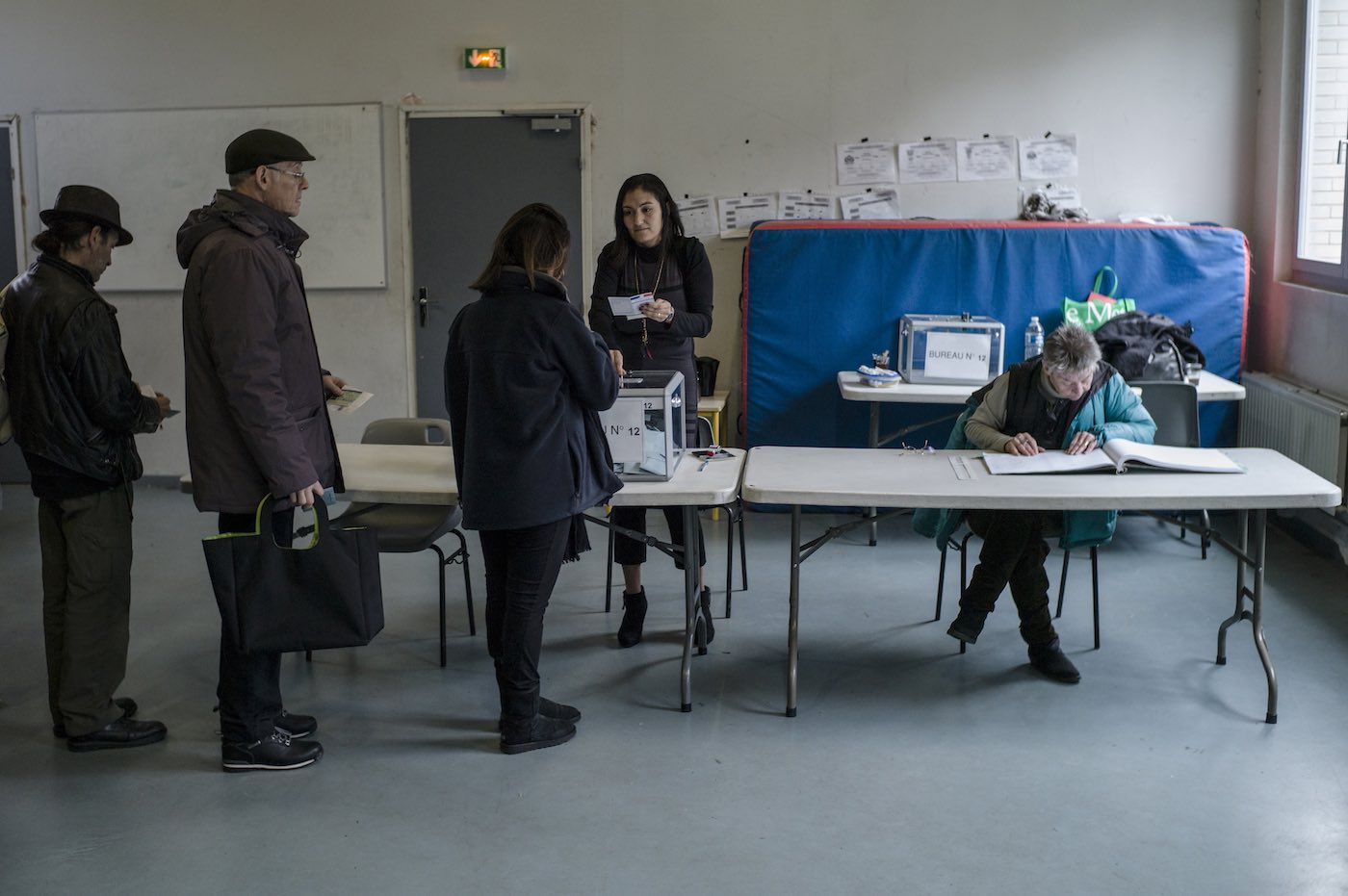 style="background-color: #ffffff">





There was the election in the United Kingdom, where, despite pre-election polls' predictions, David Cameron's Conservatives had a major victory. Many voters in Turkey, meanwhile, chose to stick with Recep Tayyip Erdogan's Justice and Development Party, but opposition parties held on to deny them a big majority. Singapore also stuck with the People's Action Party in the first election without the country's founding leader, the revered (and feared) Lee Kuan Yew.
There were also about-faces. Canada saw the return to power of the Liberals, and with it, a fresh-faced new prime minister in Justin Trudeau. Nigeria bade goodbye to Goodluck Jonathan, and said hello to Muhammudu Buhari, as the nation battled the scourge of Boko Haram. Meanwhile, a dozen years of Kirchner rule was enough for Argentinians, as voters chose Mauricio Macri as their new president. And in Venezuela, a center-right coalition won the first opposition parliamentary majority in 16 years amid an economic crisis in the oil-rich nation, threatening Nicolas Maduro's hold on the presidency.
In other countries, routine elections have also become milestones. Saudi Arabia comes into mind, with at least 20 women winning seats for the first time in municipal polls, though many restrictions on women remain in the ultra-conservative kingdom.
---
#USvote: The circus is in town
The circus comes to town again – and now, it is crazier than ever. On one hand, you have a party that has one of the world's most recognizable names essentially just waiting to be crowned as their standard-bearer. On the other, a slew of personalities, but with one lording over the rest with bombastic, and in many times offensive, statements.
Welcome to the race for the presidency of the United States.


style="background-color: #ffffff">



Top: DEMOCRATIC DEBATE. Vermont Senator Bernie Sanders (L) and former Maryland Governor Martin O'Malley (R) listen as former US Secretary of State Hillary Clinton (C) speaks at the start of the US Democratic Presidential candidates debate at Wynn Las Vegas in Las Vegas, Nevada, USA, October 13, 2015. Josh Haner/The New York Times/Pool/EPA

Bottom: REPUBLICAN DEBATE. (L-R) Ohio Governor John Kasich, businesswoman Carly Fiorina, Florida Senator Marco Rubio, neurosurgeon Ben Carson, real estate developer Donald Trump, Texas Senator Ted Cruz, former Florida Governor Jeb Bush, New Jersey Governor Chris Christie and Kentucky Senator Rand Paul during the US Republican Presidential candidate debate at The Venetian Las Vegas in Las Vegas, Nevada, USA, December 15, 2015. Ruth Fremson/Pool/EPA
Hillary Clinton has so far fended off challengers within the Democratic Party, but Bernie Sanders is still a viable challenger with his offer of an alternative to "establishment" Democrats.
Across the aisle, one name stands out: Donald Trump. At first, people thought it was just another of his loud, over-the-top acts, but as the weeks wore on, it seems that the Trump train is showing no signs of slowing down. His controversial statements, ranging from his immigration plans to what many see as obscenities ("schlonged," anyone?), has divided the GOP, and the American public in general. Despite this, his poll numbers continually remain high, raising concern within and outside the Republican Party.
All this, amid the backdrop of a range of issues, from race relations, to gun control, to border security and immigration, to the economy, to foreign affairs.
What will 2016 have in store for the American voter – and for the rest of the world watching? The show is just getting started.
---
These are just some of the tough decisions humanity faced in 2015.
As a new year dawns, a question: what choices will the world have to face in 2016? – With reports from Agence France-Presse / Rappler.com


style="background-color: #ffffff">