Contestants who fare well in international competitions are those with semi-Caucasian features, notably of eyes and nose and those with skin color much lighter than the national norms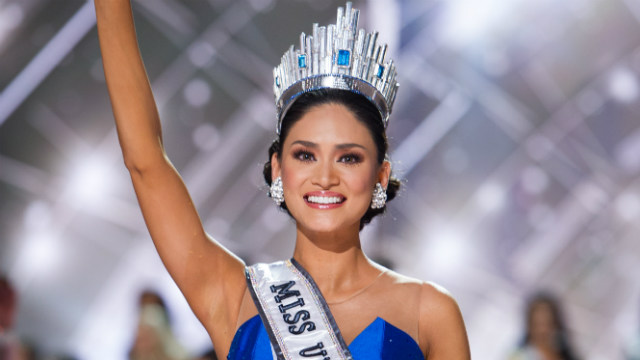 The 2015 Miss Universe contest in Hollywood hit the headlines because of the bizarre manner in which the host gave the crown to the runner-up, Miss Colombia, before realizing that the winner was Miss Philippines, Pia Alonzo Wurzbach.
However, Asian viewers cheering yet another victory for a Southeast Asian contestant in the rival Miss Universe and Miss World contests might do well to ponder who is chosen to represent their countries and why. Even a cursory analysis of the chosen ones indicates characteristics which are atypical of their nations.
The first is a preference for semi-Caucasian features, notably of eyes and nose.
The second, a preference for skins much lighter than the national norms.
Third, they must conform to the notion that tall is beautiful. In practice 170 cm appears to be the minimum. By comparison the Southeast Asian average for women is 153 cm. Even in the Netherlands, which has the world's tallest people the female average is only 169 cm.
Bias toward the west
The question that must be asked is whether these preferences reflect a cultural cringe to towards the west, a kowtow to the Chinese obsession with white skin, or a calculated attempt to appeal what the national judges deem to be the prejudices of the international judges.
Or, most likely, a combination.
In this latest case the new Miss Philippines, who is now Miss Universe, has a German father – now deceased – and a Filipino mother. The Philippine Miss World 2013 was born in the US to an American father. The 2014 Miss Universe Philippines had a Saudi father while the 2012 winner had an Austrian father.
Things are not much different in Thailand, where last year Miss Universe Thailand was born in the US of an American father and a Thai mother and raised in the US, Pimbomgkod Chankaew, aka Alison Samson. Her predecessor two years earlier was half Austrian.
Singapore has a higher proportion of mixed-blood people in its population but even so they seem to have been over-represented in the beauty business over the past decade of Miss Universe contestants. The 2015 holder of the Singapore crown is described as Malay but Lisa Marie White's name as well as appearance suggest a mixed parentage.
Indonesia's Miss Universe candidates come from across the archipelago but even so the Euro-mix seems to make particular impact on the judges. – Rappler.com
Read the rest of this article on Asia Sentinel.
More Miss Universe on Rappler:
Post Miss Universe
Pia Wurtzbach as Miss Universe 2015