Scenes a day after the terrorist attacks in Jakarta show courage, solidarity among Indonesians
JAKARTA, Indonesia – A day after the terrorist attacks on the Indonesian capital that left 7 dead, Jakarta worked on moving forward and returning to normal. 
The Islamic State in Syria and Iraq (ISIS) claimed responsibility for the attacks. Indonesians responded with #KamiTidakTakut which trended on Twitter, or in English, "We are not afraid."
Here are scenes from ground zero the day after the attacks:
Indonesian national police was placed on highest alert, especially in areas considered targets of terror, like police stations, government offices, and embassies, with army backup.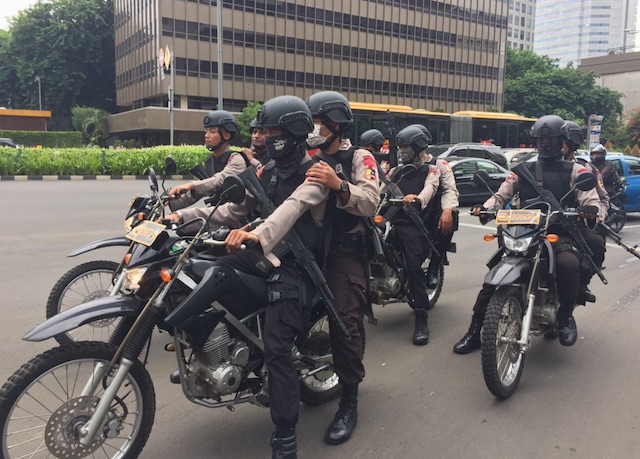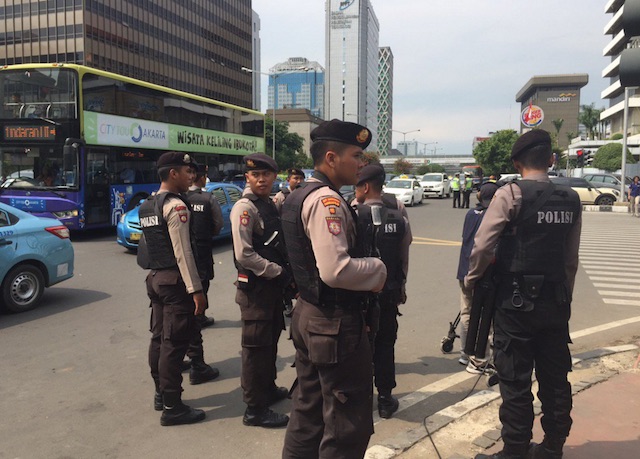 Messages of solidarity, courage and condolonces were also shared by Indonesians.
This offering was placed in front of the Starbucks where a bomb exploded and where gunmen opened fire. In English, it reads, "We grieve the tragedy at Thamrin. We are united and we are not afraid."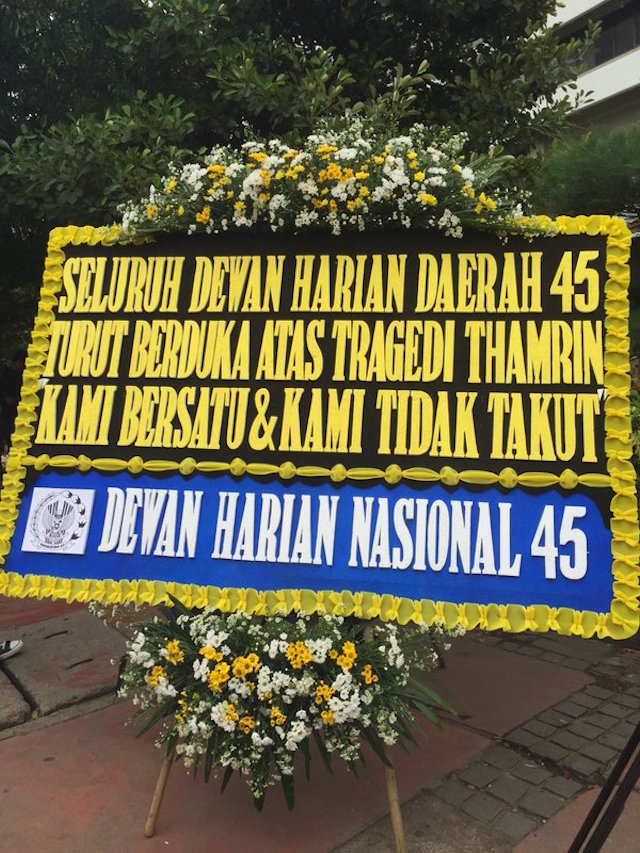 A sign above the cafe also echoed encouragement and courage.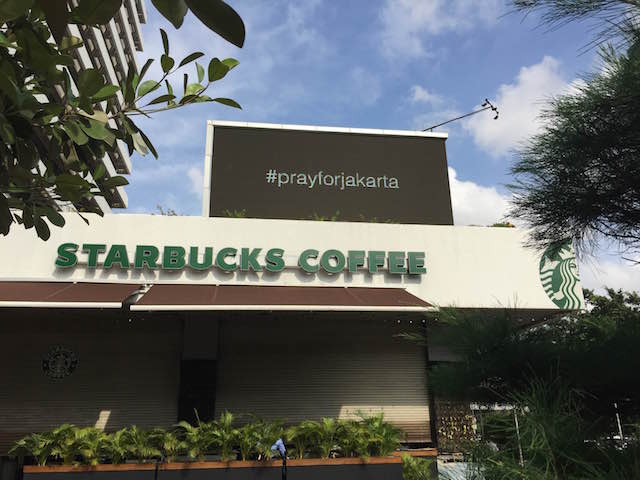 Officials also removed a corrugated-iron cordon, in an attempt to return to normal after police had finished examining the crime scene.The compound with a Burger King remained closed, but malls surrounding the area re-opened.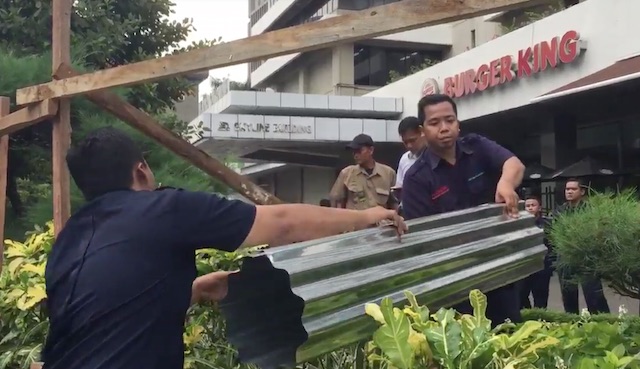 Cleaners also scrubbed the area where the explosion occured in front of Starbucks.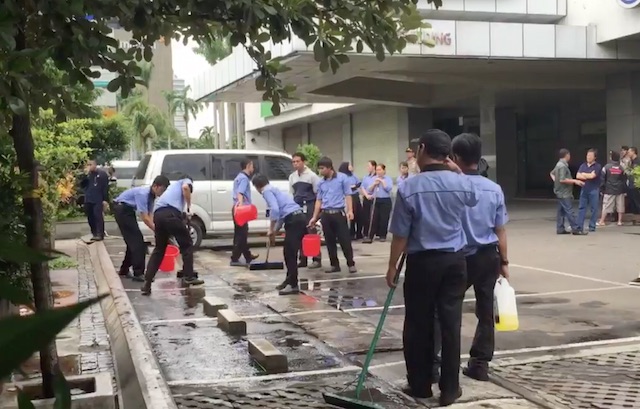 Strangers left flowers in front of the cafe for the victims of the attacks. Of the 7 that died, it is still unclear whether 5 or 6 were terrorists. One Canadian citizen is said to have also died in the attacks after being held hostage.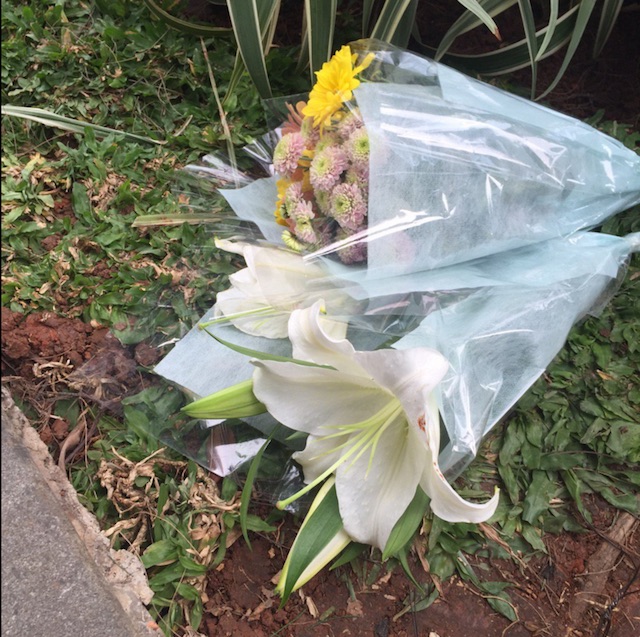 Other Indonesians offered petals and prayers in front of the police post, 100 meters away from Starbucks. Two suicide bombers blew themselves up before the police post, critically injuring 4 policemen.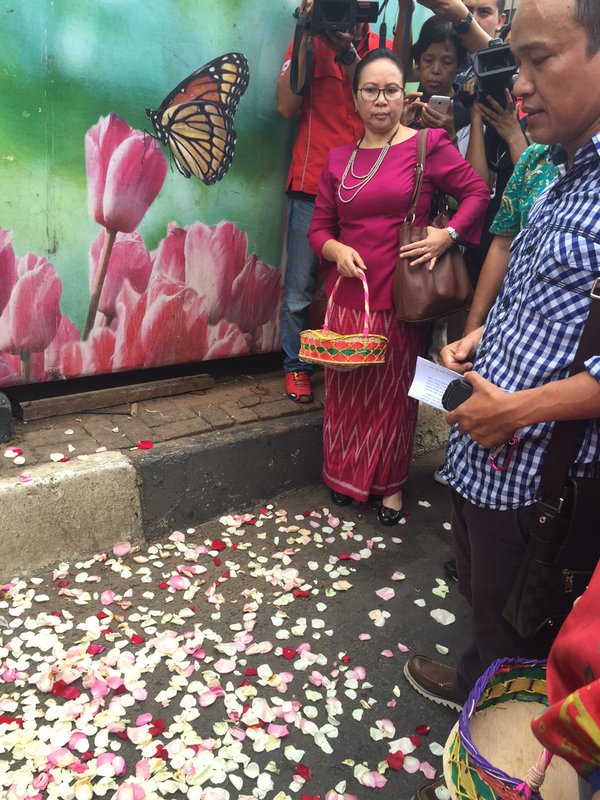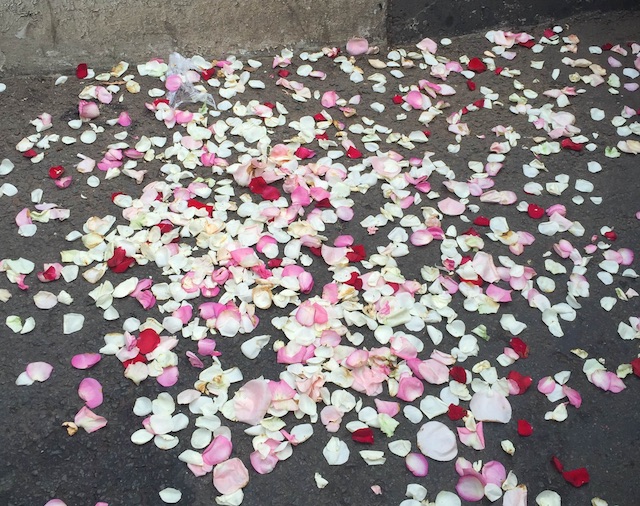 Indonesians also held a rally in front of Sarinah mall where terrorists first tried to enter before being denied. The terrorists then proceeded to Starbucks and the police post to carry out their attacks.
Rallyists chanted: "Kami tidak takut," which in English means, "We are not afraid."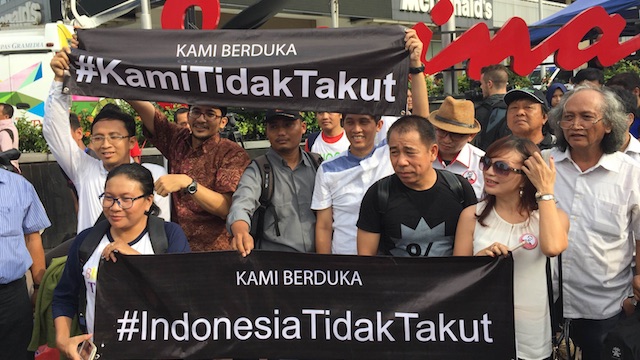 – Rappler.com