Video 'prank' yang diunggah di Youtube membuat Kemal Pahlevi dihujani kritik di media sosial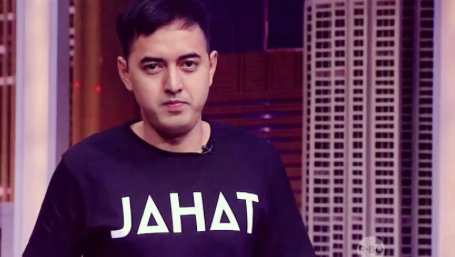 JAKARTA, Indonesia — Komika Kemal Palevi mendapatkan hujatan dari netizen terkait video yang diunggahnya dianggap sebagai pelecehan.

Dalam video tersebut, Kemal bertanya kepada anak-anak perempuan remaja ukuran bra mereka. Ia mengunggah video tersebut sebagai bagian keenam dari video dengan tagar #IsengnyaKemal.
Dalam video-video #IsengnyaKemal sebelumnya, ia melakukan prank yang kerap dilakukan oleh YouTuber di luar negeri.
Meskipun saat ini video tersebut telah dihapuskan dari YouTube, namun Kemal masih mendapatkan berbagai hujatan dari netizen.
ini disuruh @NathAyuu.
Bung @kemalpalevi, kalo situ merasa pandir soal becandaan barat, mungkin ini bisa bantu.pic.twitter.com/BF6OsUeZQS

— Dhani (@arman_dhani) April 18, 2016
@kemalpalevi @YouTube hanya demi rating dan subscribe… leluconlu ga lucu!

— Béh (@triwin_arso) April 18, 2016
Jadi ya @kemalpalevi ini punya pengaruh yg lumayan kuat di generasi muda saat ini. Dan lo gak bisa nolak itu Mal. Jangan blunder lagi, plis

— Mad (@bataskata) April 18, 2016
If you were in 'barat', you would have been jailed. Why? They are more concerned of this matter. 14 yo. C'mon. https://t.co/O69Ck9Z94x

— Alexander Thian (@aMrazing) April 18, 2016
Menanggapi hujatan tersebut, Kemal akhirnya meminta maaf lewat akun Twitter0nya. Menurut juara 3 Stand Up Comedy Indonesia Kompas TV musim kedua ini, candaan tersebut sepertinya memang tidak cocok untuk diterapkan di Indonesia.
Karena emang pas gue bikin videonya, semua cewek2 ini gak ada yg marah, dan begitu mereka tau masuk youtube, mereka ketawa2. #2

— Ahmad Kemal Palevi (@kemalpalevi) April 18, 2016
Dari situlah gue tarik kesimpulan "oh, aman tohh. Yaudah lanjutin deh pranknya. Aman kok". Karena mereka semua happy, gak ada marah #3

— Ahmad Kemal Palevi (@kemalpalevi) April 18, 2016
Video ini emang diupload karena semua yang terlibat di project ini happy aja, termasuk korban #6

— Ahmad Kemal Palevi (@kemalpalevi) April 18, 2016
Ditambah pemikiran bego gue "yah kalau nanya ukuran BH masih amanlah, toh toko BH dimana-mana ada, jd masih abu-abu" #8

— Ahmad Kemal Palevi (@kemalpalevi) April 18, 2016
Itulah yg ada di otak gue waktu mengerjakan project ini 🙂 #10

— Ahmad Kemal Palevi (@kemalpalevi) April 18, 2016
Ya gue tau, bcndaan prank barat emang gak bisa masuk budaya sini 🙁 #11

— Ahmad Kemal Palevi (@kemalpalevi) April 18, 2016
Tapi apapun itu, sekali lagi gue mohon maaf yang sebesar-besarnya atas kekeliruan gua di video tsb dan terima kasih untuk kritiknya.

— Ahmad Kemal Palevi (@kemalpalevi) April 18, 2016
—Rappler.com
BACA JUGA: