'We have also prepared the facility for the bodies,' police said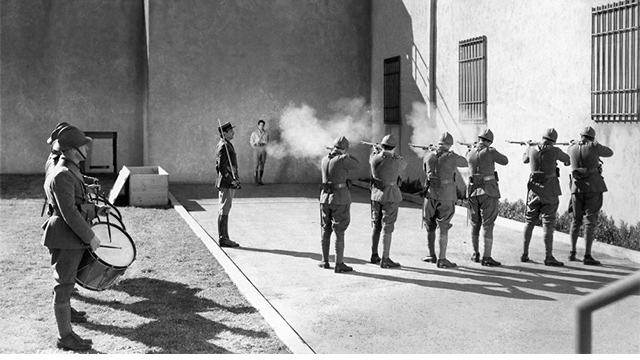 JAKARTA, Indonesia – Indonesia is preparing for a new round of executions, police said Wednesday, May 4 around a year after Jakarta sparked global outrage by putting 7 foreign drug convicts to death by firing squad.
Officials recently started getting ready after an order from the attorney-general's office, which oversees executions, said Central Java police spokesman Aloysius Lilik Darmanto.
"We have been making preparations," Darmanto told AFP. "We are ready whenever the order comes."
Darmanto said preparations included ensuring locations where the executions would take place were ready. For last year's executions, the drug convicts were taken to a jungle clearing on the island, which houses several high-security prisons, and tied to stakes before being shot.
"We have also prepared the facility for the bodies," he said.
"Each death row convict will face a group of 10 shooters and one group commander. We have selected and trained the personnel."
There has been growing speculation in recent weeks that executions were set to resume after a year-long hiatus, but high-ranking officials in Jakarta have so far said little. There was no immediate comment Wednesday from the attorney-general's office.
He said no date had been set for the executions, which will take place on the prison island of Nusakambangan in Central Java, and he did not know who would face the firing squad.
Firing squad
Indonesian President Joko "Jokowi" Widodo has repeatedly insisted that drug traffickers must face the firing squad to stem rising narcotics use. There are scores of drug convicts on death row in the country, including Indonesians and foreigners.
The execution in April last year of 7 foreigners – two Australians, a Brazilian and 4 Nigerians – and an Indonesian for drug offenses sparked international fury.
Since then, no one else has been put to death, but officials had continued to insist publicly that it was the country's right to use capital punishment.
Among the foreigners on death row are Frenchman Serge Atlaoui and Filipina Mary Jane Veloso, who were both pulled from the last round of executions. (IN PHOTOS: Mary Jane exactly one year after escaping execution)
Veloso will not be included in the next round of executions.
A British grandmother, Lindsay Sandiford, is on death row in Bali after she was caught smuggling a huge stash of cocaine into the resort island.
The executions last year of Australian drug smugglers Andrew Chan and Myuran Sukumaran in particular caused tensions, with Indonesia's neighbour Australia temporarily recalling its ambassador from Jakarta.
The April round was the second under Jokowi. Since he took office in 2014, 14 drug convicts – mostly foreigners – have been executed. – Rappler.com
READ MORE:
Photo of firing squad from Shutterstock