While many readers expressed amusement at the mistake, a social scientist explains why the villagers' interpretation is understandable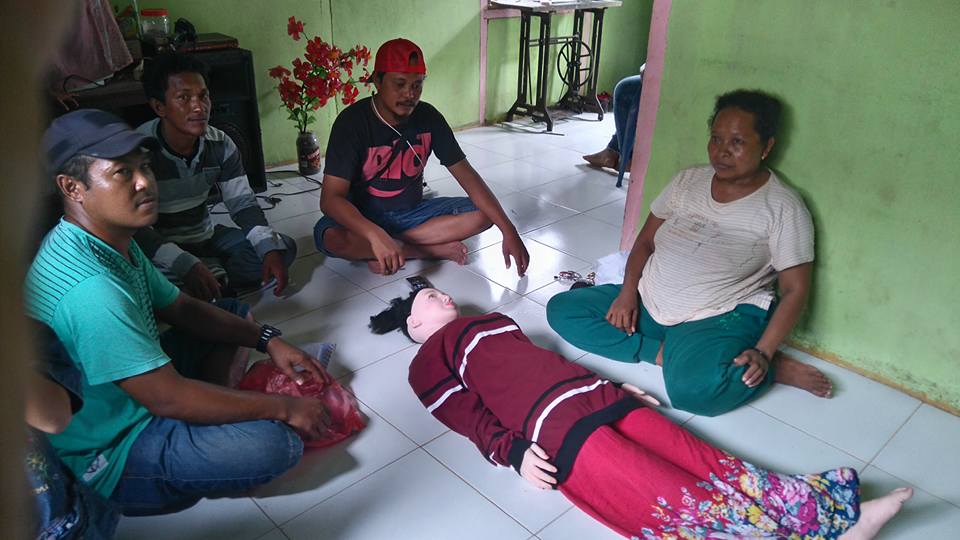 JAKARTA, Indonesia – About one week ago, a small village in Indonesia was beyond excited after finding a human-like figure on the beach.
The villagers believed it was an angel that fell from the sky, so they cared for it and clothed it daily.
The figure turned out to be a life-sized inflatable sex doll. (READ: An 'angel' locals believe fell from the sky turns out to be a sex toy)
Local police heard about the rumors of a so-called angel, so they went to visit the house of the fisherman who found the doll.
After examining it, they told the villagers it was indeed a sex doll and not an angel – and took it away to the police station, allegedly to prevent the fake rumor from spreading.
The story on Rappler proceeded to be read extensively by audiences around the region as well as from the United States, Canada and the United Kingdom. 61% of readers said they were amused by the story according to Rappler's mood meter.
The reactions were similar: How could anyone think a doll were an angel? How could anyone mistake it for anything else than what it was?
Here's why the story is not as crazy as it seems.
Respect
Made Supriatma, a social scientist from Indonesia who is now based in the United States, explained the phenomenon to Rappler.
"I saw that it was a very different kind of treatment that the toy got from the people who didn't know what it was. What struck me is that they treated it very respectfully. They put a blouse on it and a headscarf," he said.
"People may laugh, people in the modern world may laugh at that kind of thing, but they don't deserve to be laughed at."
Supriatma said the treatment of the doll said a lot about the locals who found it.
"If you see someone naked, you treat them with respect, even a doll. It's that kind of gesture. I don't want to romanticize the people in Bangui who put the clothes on the doll but what I see as a social scientist is just a different kind of treatment, different kind of interpretation of the product of the modern world," he said.
"It sounds funny but actually it's not."
Supriatma also said that as with anything mysterious or never seen before, the locals had to find an explanation for the unusual figure, especially since the incident happened in a remote island – one of Indonesia's 17,000-island strong archipelago.
"They have to make sense, everyone needs to make sense of anything that comes to their (world)," he said.
As magical realism is very much alive in Latin America, imagination is also very much alive in different parts of Indonesia.
"That's very, very cultural. A lesson in the modern world we need to learn is that you have to respect these kinds of things. It's a very different kind of interpretation of reality," he said.
Little exposure
Supriatma also pointed out that remote villages in Indonesia have little access to modern world – and are especially less exposed to sexuality outside what they know and see in their community.
"In terms of sexuality, not so many people know because it's a very, very conservative society. I don't think they even know about or have heard about condoms. They have no idea how to use it. When I was in Indonesia, I saw children – the government distributed condoms for family planning – they use it as balloons," he said.
He said what was funny however, was how quickly the local police knew what it was. Below are photos posted by a policeman after confiscating the doll:
"The villagers have never seen a real-sized woman. But how quickly the police knew it was made out of silicon!" Supriatma said.
"These kampung (village) people – they don't know what it is, but the police knew what it was and how it functions… they confiscated it for themselves. That's funny to me." – Rappler.com