Indonesia wants to stop sending domestic migrant workers to other countries in 3 years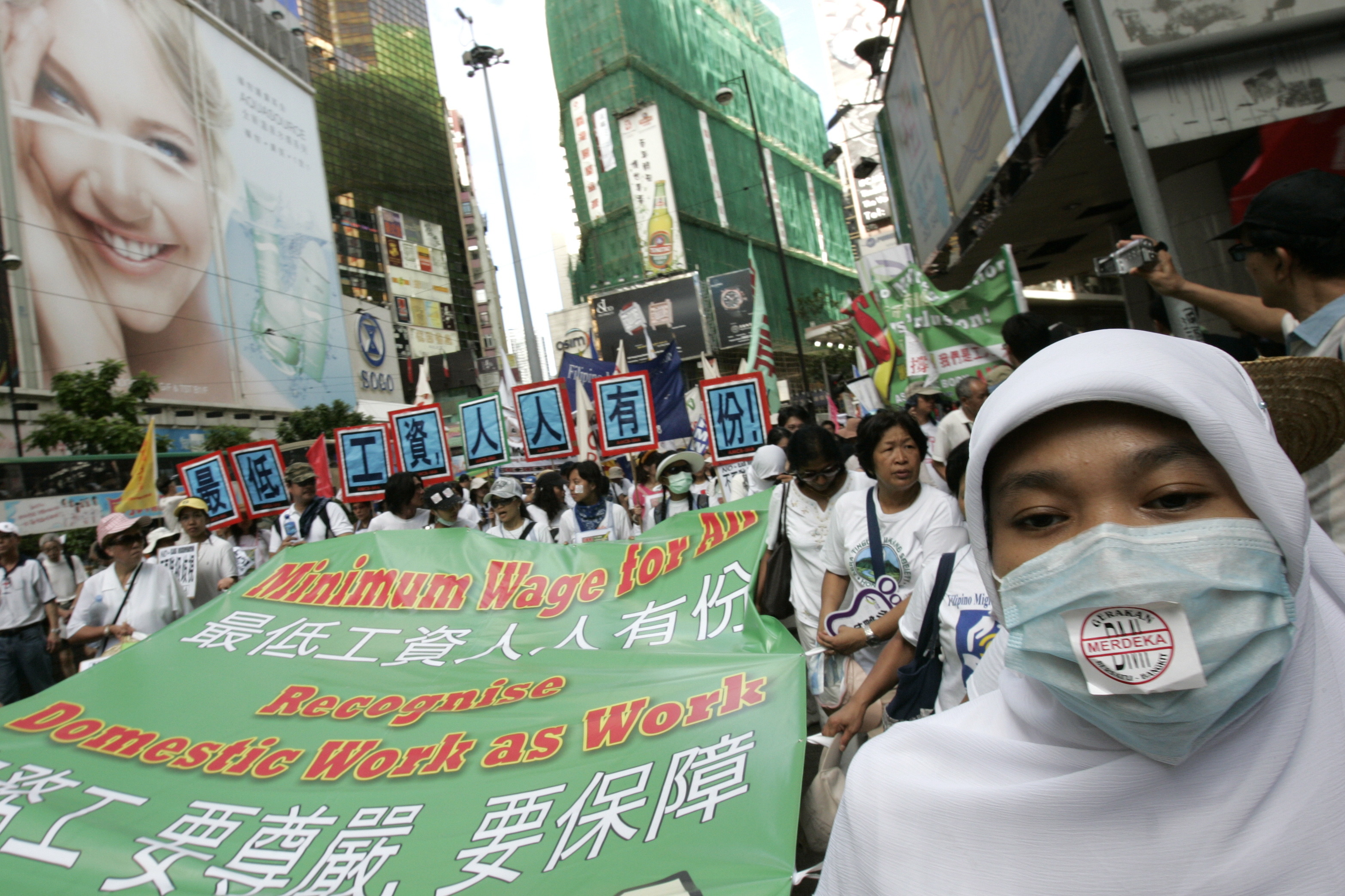 JAKARTA, Indonesia – Indonesia plans to gradually stop sending domestic migrant workers to other countries, with a full ban expected by 2019.
"The President wants that by 2018, all Indonesian migrant workers abroad are professional workers – working for companies instead of private households as maids," news reports quoted the Director for the Protection and Placement of Indonesian Migrant Workers' Abroad for the Ministry of Manpower, Soes Hindarno.
But Hindarno later clarified that the government is aiming for zero domestic help overseas by 2019, not 2018. He said President Joko "Jokowi" Widodo wanted the ban due to the high number of abuses towards domestic workers.
Hindarno also said the government will launch a program named "10 Million Work Opportunities," to provide jobs for the migrant workers, so that they don't have to work overseas.
There are at least 7 million Indonesian overseas workers, and 60% of them work as domestic caretakers.
Malaysia employs the largest numbers of Indonesian migrant workers, followed by Taiwan, Saudi Arabia, Hong Kong, and Singapore. 
According to Taiwan's Ministry of Labor, Indonesians account for 41.6% of all foreign nationals working in Taiwan, and 79.4% of all human health foreign workers, the largest of any country of origin.
The halt of sending domestic workers abroad is expected to affect those countries and regions.
Keyla Viet Allmira, spokesperson of Indonesian workers' organization in Taiwan, ATKI-TAIWAN (Asosiasi Tenaga Kerja Indonesia), told Rappler that rather than cease the sending of domestic helpers overseas, they hope the government would instead pay more attention on the procedure of sending labors abroad and on protecting them.
"Many workers are required to pay a lot of money before they go to Taiwan. They have to pay before earning," Allmira said.
"Government should provide a higher-wage job opportunity if they want to stop sending migrant workers to other countries," she added.
She also said the Indonesian government does not take abuse cases seriously, and must come up with better way to protect them.
According to Indonesian Economic and Trade Office in Taipei, Indonesian migrant workers in Taiwan receive an average of NT$17,000 or about 6.9M Rp ($521) per month. – Rappler.com