Hillary Clinton and Donald Trump face off in the third and final debate of the 2016 US presidential election season on October 19 (October 20 in Manila)
MANILA, Philippines – For the last time, Donald Trump and Hillary Clinton faced off on Wednesday, October 19 (Thursday, October 20 in Manila) during the 2016 election season's third and final presidential debate.
As the race nears the finish line, Clinton and Trump debated on the most pressing issues America – and the world – faces. After two contentious debates, the two leading candidates for the presidency of the United States tried to convince voters one last time that they are the best choice to be the leader of the free world.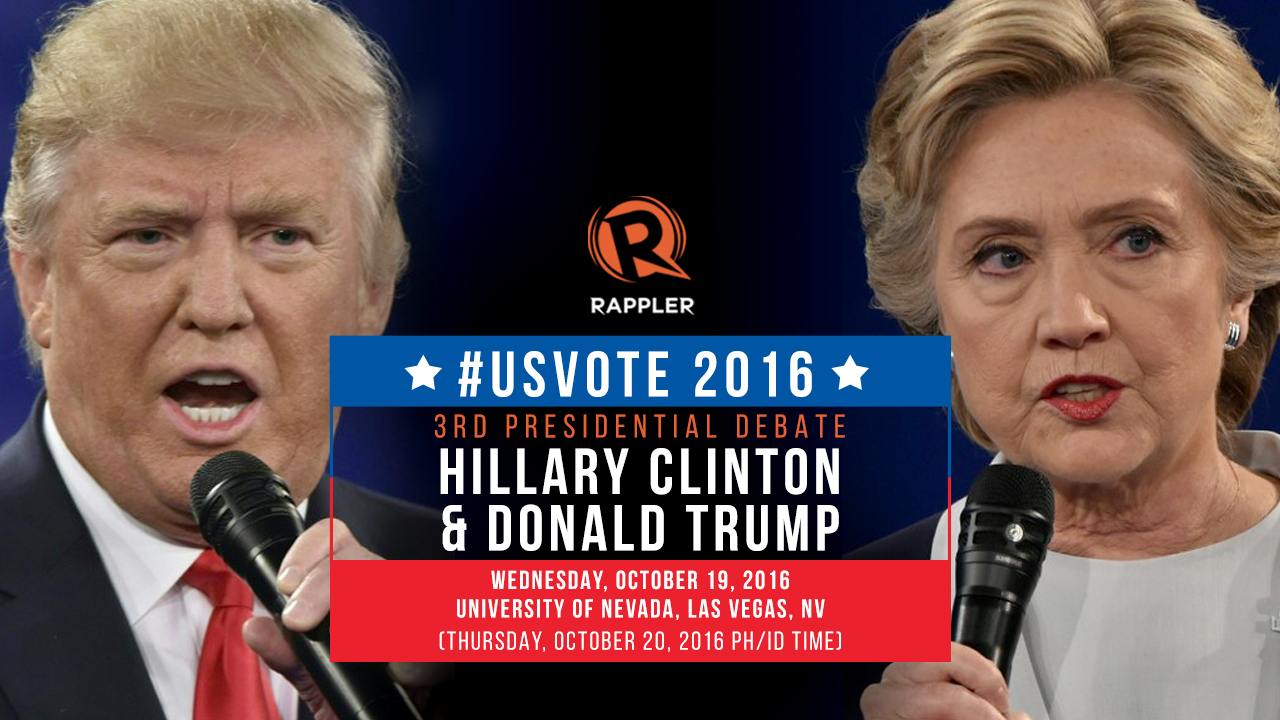 The debate, moderated by FOX News anchor Chris Wallace, lasted 90 minutes, commercial-free, starting 9 pm US Eastern Standard Time (9 am Philippine time). 
The debate was organized by the Commission on Presidential Debates. 
Rappler brought the debates live to Filipino viewers, starting 9 am Thursday, with the livestream courtesy of C-SPAN. – Rappler.com