Ariska Putri Pertiwi also won Best National Costume in the pageant.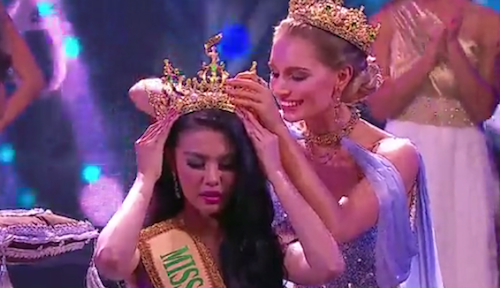 JAKARTA, Indonesia (UPDATED) – Miss Indonesia Ariska Putri Pertiwi bested 70 other candidates to win Miss Grand International 2016 on Wednesday, October 26 Indonesia time.
Pertiwi also won Best National Costume in the pageant, which was held in Las Vegas. (READ: 5 interesting facts about Miss Grand International 2016 winner Arika Pertiwi)
The 21-year-old beat out Miss Philippines, who won 1st runner-up, Thailand who won 2nd runner-up, Puerto Rico who won 3rd runner-up, and the United States who won 4th.
"Indonesia, we did it!," Pertiwi said in jubilation after being crowned the winner. (IN PHOTOS: Miss Indonesia's journey to win Miss Grand International 2016)
"I just want to say thank you to all my fans, supporters, family. Thank you very much to you all. You guys are the best," she said, visibly surprised after the announcement.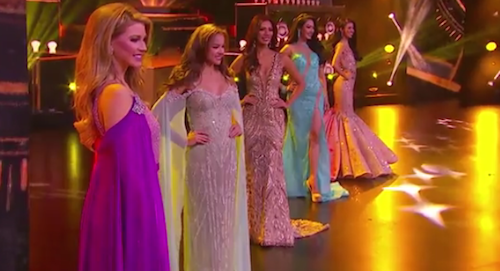 When asked if she was ready to travel the world, Pertiwi said, "I'm ready to walk together with Miss International organization to stop war and violence."
For the final question of the pageant, the contestants were asked who they would choose – Donald Trump or Hillary Clinton – to partner with to end war and violence.
Pertiwi said she would ask Clinton, calling her "wise." She said she was confident that they could stop war and violence if they worked together.
Miss Philippines chose Donald Trump along with Miss United States, while Miss Thailand and Miss Puerto Rico also chose Clinton.
Miss Philippines Nicole Cordoves was the favorite of the audience with the crowd cheering her loudly throughout the pageant, but when she said she would choose Trump, some of the audience erupted in boos. Cordova explained she would choose Trump because if she were able to convince him to be on her side, she said there would no longer be war or violence.
This is the first time Indonesia won Miss Grand International since it started in 2013. Indonesia has never won a major international beauty pageant in the past, having never won Miss Universe, Miss Earth, Miss International or Miss World. – Rappler.com