Elias Antonio Saca stole $246 million from state coffers, the Central American nation's chief state prosecutor says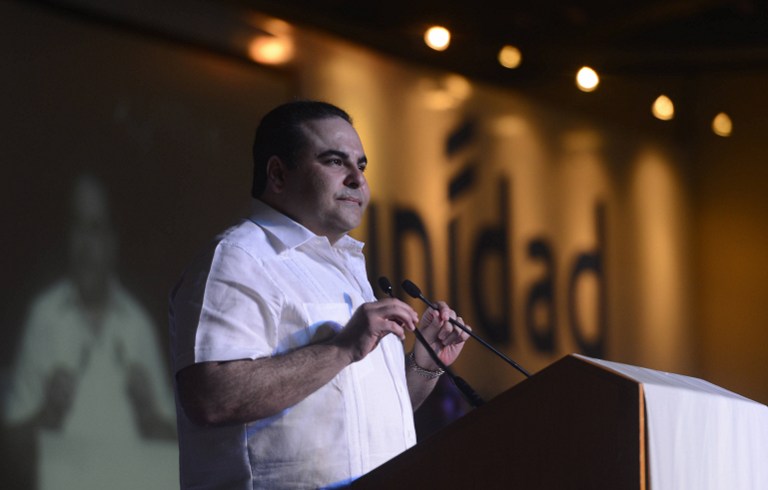 SAN SALVADOR, El Salvador – A former president of El Salvador, Elias Antonio Saca, arrested with 6 other people over the weekend, stole $246 million from state coffers, the Central American nation's chief state prosecutor said Monday, October 31.
"An overall amount of $246 million was embezzled into the accounts of individuals, benefiting those charged," Douglas Melendez told a news conference.
Nearly half of that was taken out in cash after being transferred from government accounts to those of presidential employees who wired them to accounts belonging to companies "close to the accuseds."
Several companies connected to a cousin of Saca's were searched under warrant on Monday.
Saca, 51, and the 6 other suspects, including 3 currently serving government officials, were arrested on Sunday, October 30, for alleged embezzlement and money laundering.
A self-made businessman, Saca was a well-known journalist before becoming president for a five-year term in 2004.
He was seen as a strong ally of the United States during his time in power.
The other suspects arrested include former public waterworks official Cesar Funes, 46, and ex-presidential communications chief Julio Rank, 65.
The other three people detained are Pablo Gomez, Francisco Rodriguez Artega and Jorge Alberto Harrera.
They worked in Saca's government and are currently financial officials in the government of leftist President Salvador Sanchez.
Saca was a member of the conservative Nationalist Republican Alliance (ARENA) during his time as president.
He was expelled from ARENA at the end of 2009 after the party blamed him for its defeat in presidential and legislative elections that year.
The suspects could face sentences of up to 15 years in jail for embezzlement and money laundering, according to El Salvador's penal code.
Saca was already facing charges dating to early this year, when he was accused of embezzling some $4 million.
His leftist successor as president, Mauricio Funes, faces similar charges. He obtained political asylum in Nicaragua in September, after saying he feared for his life in El Salvador. – Rappler.com