Automatic sharing of tax information and holding lawyers to higher standards were among its key recommendations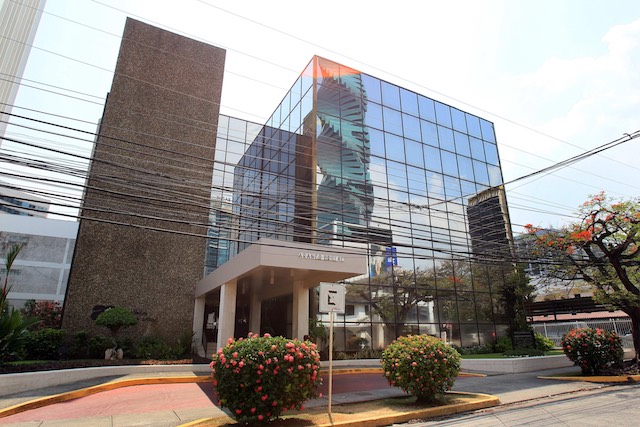 PANAMA CITY, Panama – Panama needs to immediately boost transparency and regulation of its financial sector to shake off its reputation – deepened by the "Panama Papers" scandal – of being a hub for tax evasion, a report released Monday, November 21 said.
"Decisions, investment, legislation and a high degree of commitment by the authorities and regulatory bodies of Panama" are needed to keep Panama off lists that would punish it as a designated tax or money-laundering haven, the report by the government-appointed international Committee of Independent Experts said.
Automatic sharing of tax information and holding lawyers to higher standards were among its key recommendations.
"The moment has come. The country can no longer postpone decision-making in this field," it said.
The panel was established by Panamanian President Juan Carlos Varela in April, days after the "Panama Papers" revelations showed how a law firm in the Central American nation set up companies to help the world's wealthy shield their assets from scrutiny.
It was seen as an effort by Varela to limit the damage from the scandal, which sparked tax probes in several countries around the world, protests that led to the resignation of Iceland's prime minister, and prompted France to put Panama back on its blacklist of uncooperative tax havens.
Transparency International, a corruption watchdog, said the experts' report "does not go far enough."
It tweeted a reaction from its international advocacy coordinator, Max Heywood, saying: "Unless Panama decides to join the handful of countries that have committed to creating a public register that names the real owners of all corporations and trusts, the criminals will continue to win the fight against corruption."
Vital services sector
Panama's services sector accounts for 83% of its economy, which is rated a "star growth performer" in Latin America by the International Monetary Fund.
The seven-member Committee of Independent Experts was initially headed by Nobel-winning US economist Joseph Stiglitz. But he and a Swiss anti-corruption expert Mark Pieth resigned in August, saying Varela's government was curbing their independence in making the panel's findings public.
They released their own report which called on the United States and Europe to lead a global fight against financial centers seen to be lax in cracking down on financial corruption and tax dodging.
Since the "Panama Papers," Panama has declared itself committed to reforms to protect its financial activities. It notably signed an agreement last month with the Organization for Economic Cooperation and Development for the multilateral exchange of tax information.
Varela last week warned France of "diplomatic measures" from January 2017 if it kept Panama on its blacklist. Panama's parliament has already approved a law that, if approved by Varela, would impose tax and migratory penalties on France.
European Union finance ministers in early November met to discuss drawing up a list of countries deemed to be uncooperative in sharing tax information.
"It's a big step towards an international blacklist" that could emerge by the end of 2017, Slovakian Finance Minister Peter Kazimir said at the time. – Rappler.com