Three residents talk about their hopes, dreams and fears, as the anniversary of the July 1, 1997, handover approaches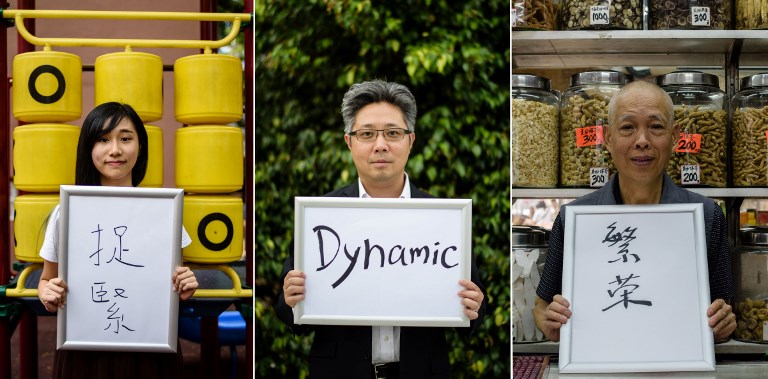 HONG KONG – Divided by age, wealth and politics, the people of Hong Kong will mark the 20th anniversary of its transfer from Britain back to China with contrasting emotions: anger and pessimism, pride and celebration.
The semi-autonomous city still enjoys freedoms unseen on the mainland, but in recent years there has been increasing unrest. 
There have been rallies for democratic reform and an independence movement has emerged in response to what some regard as meddling by Beijing.
Soaring property prices and low wages have also fueled unhappiness, particularly among young people. 
But for some, Hong Kong remains a land of opportunity, and being part of China a source of stability and security. 
Here 3 residents talk about their hopes, dreams and fears, as the anniversary of the July 1, 1997, handover approaches.
The protester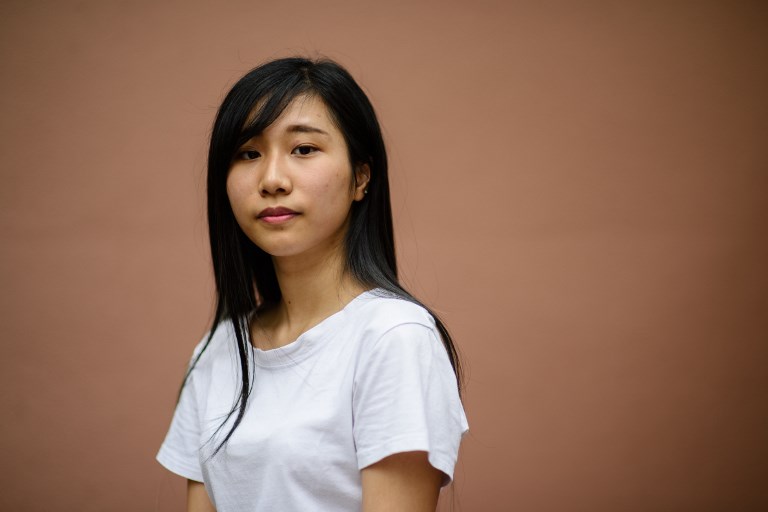 Dressed in a white t-shirt, net skirt and with pale green streaks through her hair, Chau Ho-oi plays with her phone as she sits in a park in her home neighborhood of Prince Edward. 
Born in 1997 to a music teacher father and office worker mother, the 20-year-old student's earliest aspiration was to be a police officer.
Instead, she became the youngest protester arrested during mass pro-democracy Umbrella Movement rallies 3 years ago. 
"I thought being in the police was righteous, but now I think there are other ways to serve justice," she says.
Chau is part of a new wave of activists pushing back at Beijing and works with pro-democracy party Demosisto, co-founded by leading campaigner Joshua Wong.
Student rallies in 2012 against lessons promoting Chinese patriotism first made her realize young people could change things, says Chau. 
She then went on to join a student activism group, before joining the 2014 protests.
Her experiences have left her angry and she believes authorities don't care about young people's concerns. 
"This government views young people as antagonists. When they say they want to strengthen communication, it's really nonsense," she says.
Chau still lives with her family, sharing a room with her older sister, and says her parents have allowed her to find her own way in life.
While some of her friends are politically apathetic and others frustrated at a lack of progress, Chau says she wants to fight on as a activist.
She explains: "I think I have the ability to change this society – we're not at the point of hopelessness yet. We have to create our own hope." 
The financier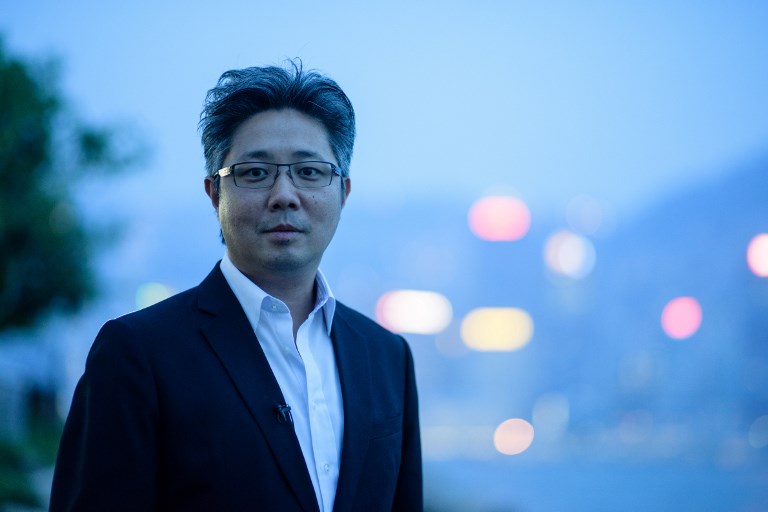 Financier Cedric Ko spends his days working in a skyscraper overlooking Hong Kong's famous harbor. 
Smart in a crisp white shirt and dark suit, he praises the bustling city for its high-octane buzz. 
"Life in Hong Kong, compared to other cities, is much more vibrant. This is a great advantage for our competitiveness and commercial aspects of society," says the 40-year-old father of two.
But his enthusiasm is tempered by a feeling of unease about the future.  
Things are harder than when he was young, says Ko, who remembers a relaxed childhood in Hong Kong and university days in Canada, where he was studying in 1997. 
"I had a lot of time to explore and think. I don't think children have that now – everything's about achieving an objective," says Ko.
He is concerned his kids may grow up blinkered in a conservative results-driven education system, which he believes does not encourage them to think for themselves.  
"Children today, especially those who are more obedient, believe the government is always right," he says. 
And while Ko and his family can afford a three-bedroom apartment, he worries about the lack of space and comfort others endure, which he feels fosters public discontent.
Although his children are still only 8-years-old and 3-months-old, Ko is already considering sending them to study abroad "to learn about different cultures and ways".  
Skeptical Hong Kong can solve its political and social issues, he is one of a growing number of residents who hope eventually to emigrate. 
"I think the problems in Hong Kong will remain – if not get worse," he says.
The medicine man
Tan Kin Hua fiddles with a wooden abacus at his Chinese medicine shop in the busy commercial district of Mong Kok, neatly stacked with ointments and herbs.  
He is a spry 72 and the shop is a fulfilment of his dream: to leave his home village in southern mainland China and seek a better life. 
"It was a tough life when I was very small. My father passed away when I was nine-years-old," says Tan.  
"Everybody was looking for a chance to get out and develop in a big city."
Many Hong Kong residents of his generation originally came from poverty-stricken mainland China and, like Tan, sought an exit during the upheaval of China's Cultural Revolution, which saw mass political purges. 
He shies away from talking about that time, saying simply: "It wasn't as free then." 
Tan arrived in Hong Kong by train in 1972 and started as a factory worker, earning just HK$8 ($1) a day. 
After learning Cantonese, the local language, he moved into Chinese medicine which he had studied back home – by 1997 he was about to start his own business, which he still runs today. 
"My daughter is learning the trade, my friend is helping me and we are working together. I hope to bring my experience to the younger generation," says Tan, a grandfather-of-two.  
He criticizes the 2014 democracy protests which brought parts of the city to a standstill as "annoying" and is against the independence movement, arguing that Hong Kong is part of China and people should work together to improve residents' livelihoods.
Tan still has faith life will improve in the years ahead.
He insists: "The Chinese government really supports the city. It will be better in the future." – Rappler.com