Chinese Foreign Minister Wang Yi and North Korean Foreign Minister Ri Yong-Ho will be in Manila to dialogue with their Southeast Asian counterparts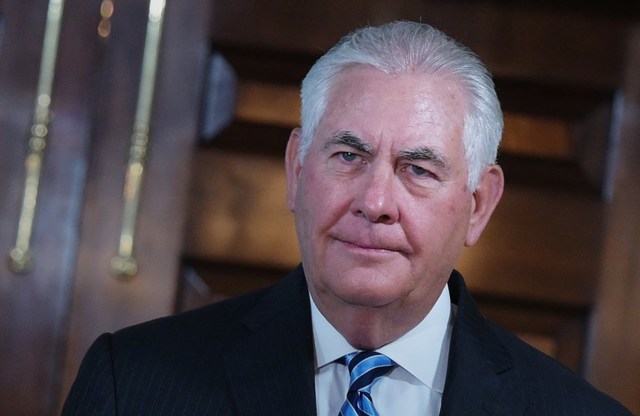 MANILA, Philippines – Twenty-seven top diplomats and senior officials are flying to Manila this week for the Association of Southeast Asian Nations (ASEAN) meetings.
United States Secretary of State Rex Tillerson is among the VIPs expected to attend the ASEAN Regional Forum, the East Asia Summit Ministerial, and the US-ASEAN Ministerial – just some of the meetings being held in the Philippine capital.
According to the US State Department, Tillerson will raise the issue of North Korea's nuclear weapons program, maritime security, and terrorism.
The 3 are major security concerns hounding the Southeast Asian region and were among the biggest topics discussed at the 30th ASEAN Summit attended by ASEAN heads of state. 
North Korea's bomb testing dominated the phone conversation of US President Donald Trump and Philippine President Rodrigo Duterte, this year's ASEAN chairman, on the summit's last night.
As it happens, North Korea is also sending its foreign minister to the ASEAN meetings in Manila this week.
Foreign Minister Ri Yong-Ho confirmed his attendance to the ASEAN Regional Forum to be held on Monday, August 7, according to Philippine Foreign Affairs Spokesman Robespierre Bolivar.
Ri had previously written to the ASEAN regional bloc's secretary general appealing for backing in its row with the United States to prevent what it warned could be a "nuclear holocaust."
But ASEAN foreign ministers, during their meeting on April 28, criticized North Korea for its two atomic weapons tests last year and subsequent launch of ballistic missiles. 
Chinese Foreign Minister Wang Yi, who was in Manila only last July, will also be flying in for the ASEAN meetings.
Along with Southeast Asian foreign ministers, Wang is expected to endorse the framework for the code of conduct in the South China Sea on Sunday during ministerial meetings.
Also participating in the various ASEAN events are the foreign ministers of ASEAN's other dialogue partners – Japan, South Korea, Australia, New Zealand, India, Canada, European Union, and Russia.
Foreign Secretary Alan Peter Cayetano will be hosting the visiting foreign ministers.
He will chair the 50th ASEAN Ministerial Meeting (AMM), 18th ASEAN Plus Three Foreign Ministers' Meeting, 7thEast Asia Summit Foreign Ministers' Meeting, and 24th ASEAN Regional Forum.
President Duterte has been invited to address the foreign ministers during the opening ceremony of the AMM on Saturday, August 5. – Rappler.com