Journalist Ayla Albayrak, who is currently in New York, is sentenced in Turkey to two years and one month in prison, the Journal said on Tuesday, October 10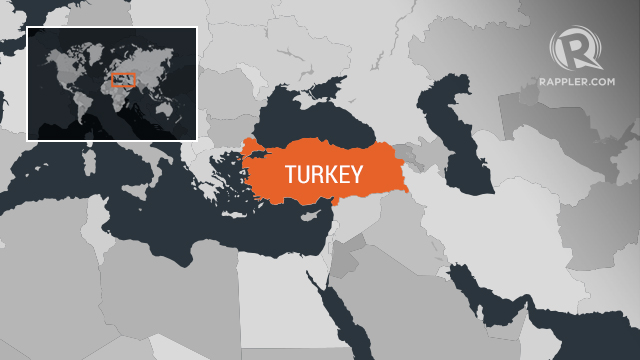 WASHINGTON, DC, USA –  The Wall Street Journal said one of its reporters has been convicted in Turkey and jailed in absentia on charges of publishing "terror propaganda" in an article on clashes between the Turkish army and outlawed Kurdish militants.
Ayla Albayrak, who is currently in New York, has been sentenced to two years and one month in prison, the Journal said on Tuesday, October 10.
The newspaper defended the article as balanced, and Albayrak said she would appeal.
The ruling has not been confirmed by the authorities or the media in Turkey, where the case has never been publicised.
The August 2015 article reported on a clash in Silopi in the restive southeast between Turkish security forces and the banned Kurdistan Workers' Party (PKK).
Following the collapse of a truce in summer of 2015, the Turkish army engaged with fierce clashes with the PKK as it moved to push their militants out of city centres in the region. 
Rights activists claim excessive force was used but the government says the operations were essential to bring security to city centres that had fallen under PKK control.
Albayrak's story featured interviews with the town mayor and residents, a Turkish government official, and a representative of an organization Turkey says is the PKK's youth wing.
Turkey, as well as the United States and the European Union, consider the PKK a terrorist group.
Decline in press freedom
The reporter, who has dual Turkish and Finnish citizenship, was ordered in November 2015 to visit her local police station, where she was told she was being probed for allegedly spreading terrorist propaganda.
The reporter argued that the article accurately reflected the status of the conflict between the PKK and the Turkish government, the Journal said.
Then in April 2016, Albayrak was indicted on charges she had violated anti-terror laws.
"This ruling against a professional and respected journalist is an affront to all who are committed to furthering a free and robust press," said William Lewis, Dow Jones's chief executive officer and publisher of The Wall Street Journal. 
"We call on those who share this commitment to make their voices heard."
The conviction came as a rift between the United States and Turkey deepened, following last week's arrest of a US consulate employee.
Press freedom has sharply declined in Turkey in recent months, rights groups say, with increased censorship, crackdowns on independent media and a rise in detentions and violence against journalists. – Rappler.com