Security is a major issue in the region with the rising threat brought by extremism and ISIS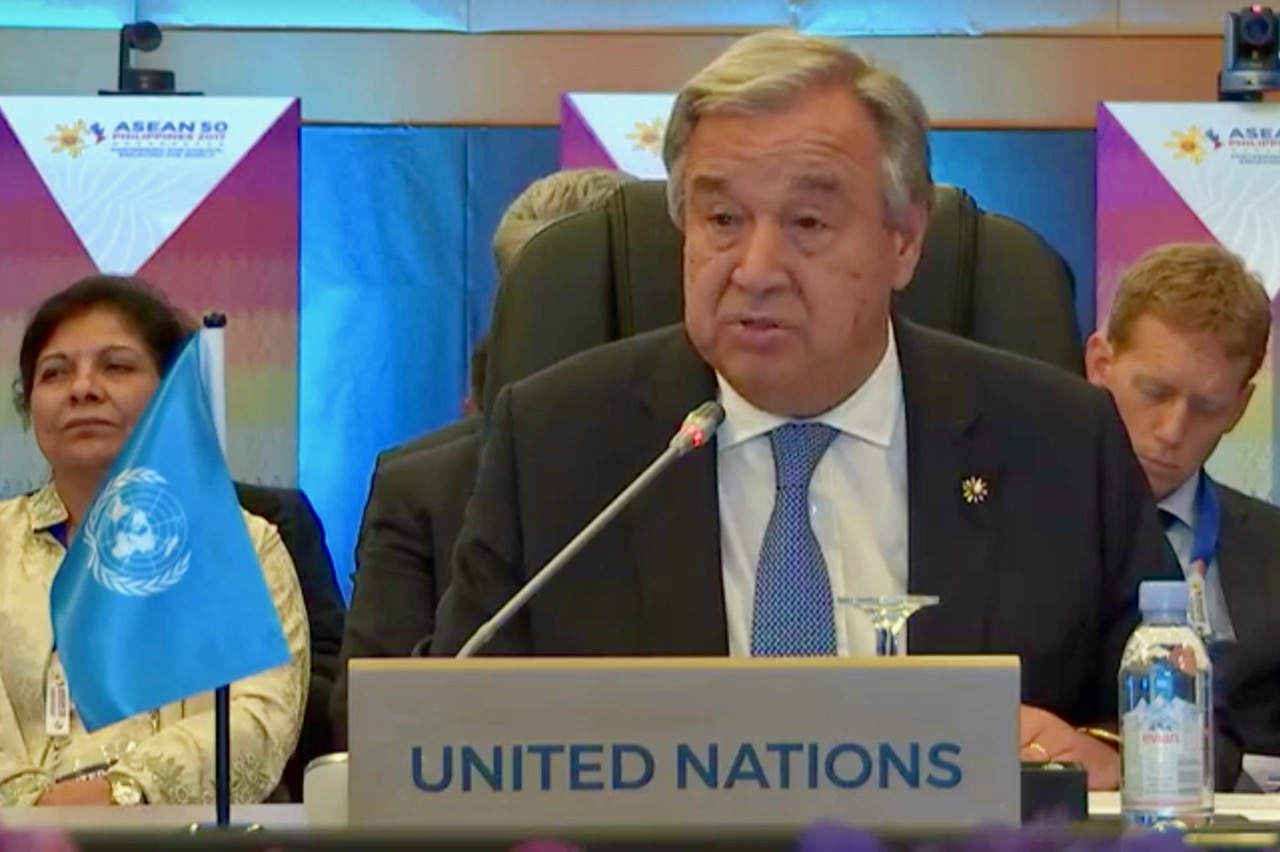 MANILA, Philippines – United Nations Secretary-General Antonio Guterres promises to help Southeast Asian countries in their fight against terrorism. 
Speaking at the 9th Association of Southeast Asian Nations (ASEAN)-UN Summit on Monday evening, November 13, the UN chief said they are "prioritizing support" for both national and regional efforts against terrorism and violent extremism. 
"We welcome the adoption of the Manila declaration to counter the rise of radicalization and violent extremism and its recognition of the importance of comprehensive approaches and preventive action. The [UN] stands ready to provide technical support to ASEAN and other countries in their effort to counter terrorism and violent extremism," Guterres said. 
"The [UN] is prioritizing support for national and regional efforts to counter terrorism and to prevent violent extremism, including the establishment of a dedicated UN Office of Counter-Terrorism," he added. 
He also said that they will assist ASEAN countries in eliminating transnational organized crimes such as drug and people trafficking "through comprehensive policies designed to protect citizens and human rights."

Security is a major issue in the region with the rising threat of the extremist Islamic State (ISIS). 
The southern Philippine city of Marawi had just been liberated from local terrorists linked with ISIS after 5 months of battle between them and state troops. (READ: ASEAN countries eye fight vs terror in social media) 
Guterres lauded the Philippines' efforts to achieve peace, saying he was "heartened" by the end of war in Marawi City. 
He also thanked ASEAN countries for their soldiers who are part of the UN's peacekeeping missions in various parts of the globe. Some 4,500 military personnel serve in the UN. 
He called on the community to boost cooperation towards peace. 
"Continued trilateral cooperation among the Philippines, Indonesia, and Malaysia will strengthen regional peace and security," he said. 
"The international community must raise the level of its response to all these complex threats. Multilateral regional cooperation will be critical to a peaceful and prosperous future," he added. – Rappler.com