The last train collision in this city state happened in 1993, but still the citizens are complaining about the troubled metro system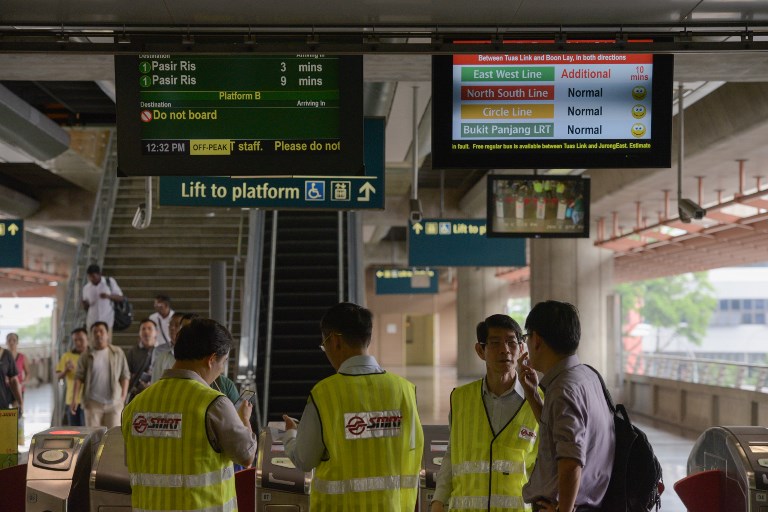 SINGAPORE – At least 28 people were injured in a train collision in Singapore on Wednesday, November 15, officials said, the latest incident to hit the troubled metro system.
The injured passengers were taken to hospital with most sustaining minor injuries, said the Singapore Civil Defense Force.
Transport officials said a train hit a stationary faulty train at the elevated Joo Koon station in the far west of the city state during the morning rush hour.
"At 8.19 am, a second train stopped behind the first faulty train. At 8.20 am, the second train moved forward unexpectedly, and came into contact with the first train," regulator Land Transport Authority (LTA) and train operator SMRT said in a joint statement.
They later said 26 passengers and two SMRT employees had been sent to nearby hospitals with "light to moderate injuries", adding that most of the victims were discharged after treatment.
Both LTA and SMRT said they are investigating the incident, which sparked a fresh round of criticism on social media of the metro system, once the pride of Singapore and the envy of its neighbors.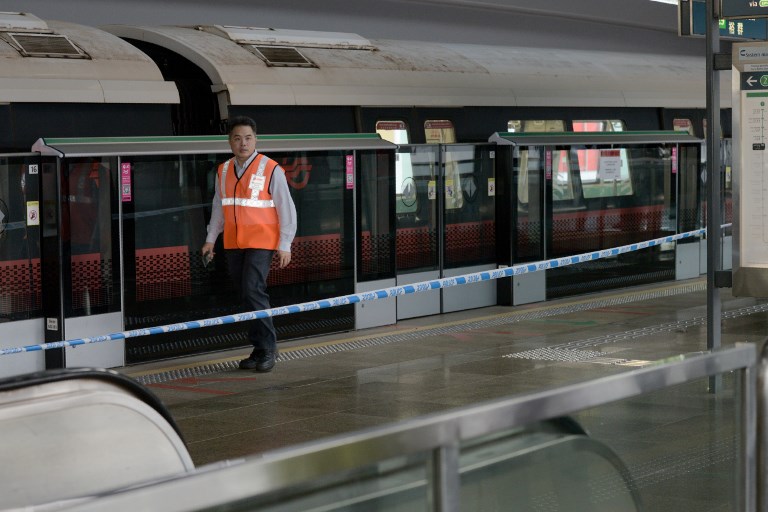 The densely populated city state's metro system has been hit by repeated delays and breakdowns in recent years, generating public anger in a financial center where the cost of car ownership is among the highest in the world.
Wednesday's collision was the second in the 30-year history of Singapore's mass rapid transport system – the first was in 1993 and left 160 passengers injured, the Straits Times newspaper said.
"The impact was very big… and everybody flew," state broadcaster Channel NewsAsia quoted a female passenger as saying.
"A young lady fell on me, and my left knee hit the train floor hard."
Associate Professor Lawrence Loh, an expert on corporate governance at the National University of Singapore Business School, said the collision gave a "whole new dimension" to the train problem.
"While the recent disruptions merely give rise to inconveniences for commuters, we now see human injuries. Thus it is really time to take a fundamental relook at our public transportation system." – Rappler.com