Florida representative Francis Rooney calls for a 'purge' of officials in the FBI and Justice Department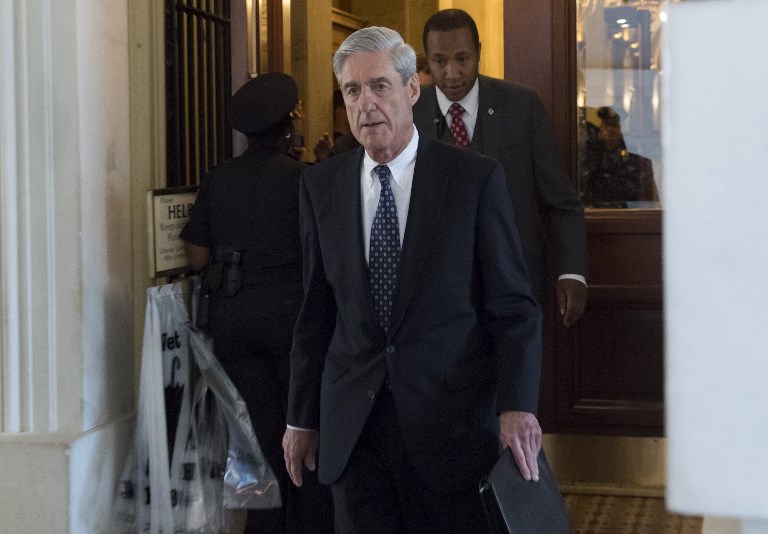 WASHINGTON DC, USA – After saying he supported a "purge" of the FBI and Department of Justice a Republican US lawmaker on Wednesday, December 27, toned down his call but still said he was "frustrated" with investigators he thinks may be biased.
One day prior the Florida representative Francis Rooney had called for a "purge" of officials in the FBI and Justice Department, a notion raised as Special Counsel Robert Mueller's Russia investigation is increasingly threatening President Donald Trump's inner circle. 
"I'm very concerned that the DOJ and the FBI, whether you want to call it 'deep state' or what, are kind of off the rails," Rooney said. (READ: Trump denies asking FBI to drop Flynn probe)
On Wednesday, he conceded the term "purge" may be "a pretty strong word," but said he was still "pretty frustrated" with what he sees as politically compromised officials, including alleged bias in the FBI after a top agent's anti-Trump text messages were released to the media.
That news led Republicans in recent weeks to press the US Justice Department to name a new independent prosecutor to head the investigation into potential collusion between Trump's campaign team and Russia.
Trump's lawyer Jay Sekulow has also called for an outside investigation into bias, in a move aimed at putting the Mueller team on the defensive. (READ: The Trump-Russia probe: What we know)
FBI agent Peter Strzok and FBI lawyer Lisa Page were both reportedly dropped from the Russia investigation in July, after Mueller became aware of their extramarital affair.
The hundreds of messages, mostly sent during the presidential campaign last year, showed Strzok calling Trump an "idiot" and a "douche" while Page said of Trump: "This man cannot be president." (READ: FBI agents on Russia probe called Trump 'idiot" – reports)
Rooney also mentioned pointed to the role of a senior Justice Department official and his wife in the notorious "Russia dossier," a file compiled by a former British spy detailing links between the Trump campaign and Moscow.
The official, former associate deputy attorney general Bruce Ohr, was reassigned after it was shown that his wife helped compile the dossier, which was paid for by the Clinton campaign.
Rooney said the House Oversight Committee must get "to the bottom" of that situation.– Rappler.com