The development indicates the limits of the improvement in relations between North and South Korea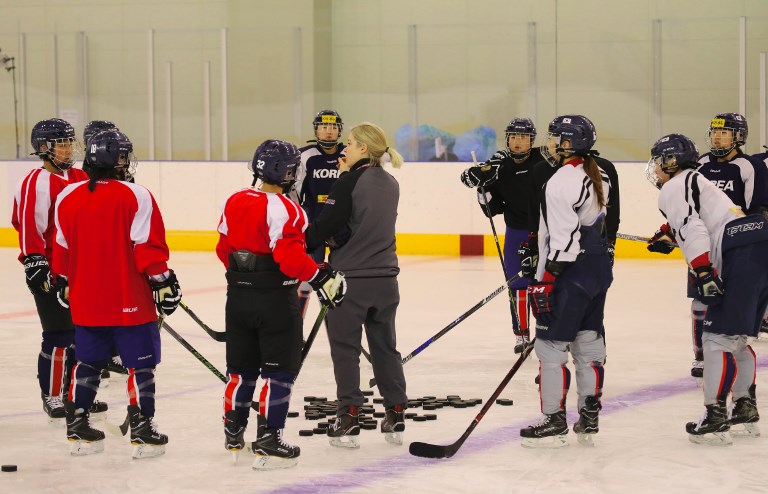 SEOUL, South Korea – North Korea on Monday called off a joint cultural performance with artists from the South ahead of the forthcoming Winter Olympics, Seoul said.
The event at Mount Kumgang, a renowned scenic spot in the North, had been due to take place on Sunday as part of a rapid apparent rapprochement between Seoul and nuclear-armed Pyongyang ahead of the Games in Pyeongchang next month.
But Seoul's unification ministry said the North told it the performance had been called off, in a development that indicates the limits of the improvement in relations.
Pyongyang is sending athletes to take part in the Games, after months of entreaties from Seoul to participate in a "peace Olympics." and the two have agreed to form a unified women's ice hockey team, their first such side since 1991.
But there has been criticism in the South that Seoul has made too many concessions to Pyongyang to persuade it to participate, and that the unified team will deprive some Southern skaters of their chance to compete on the Olympic stage.
Pyongyang has also said it will commemorate the 70th anniversary of the foundation of its regular military on February 8 — the day before the opening ceremony for the Olympics — and satellite photos have shown soldiers and armoured vehicles rehearsing for a possible parade that would amount to a show of military strength.
In a statement the unification ministry, which oversees relations with Pyongyang, said: "The North, in the notice, said our press was fanning public opinion that insults the North's sincere efforts made for the Pyeongchang Olympics, and even took issue with the North's internal celebratory event, leaving the North no choice but to cancel the agreed-upon event."  – Rappler.com