The MTR Corporation, which runs the Hong Kong's railway network and acts as a property developer, is exploring areas in southern China that could be used to build the outpost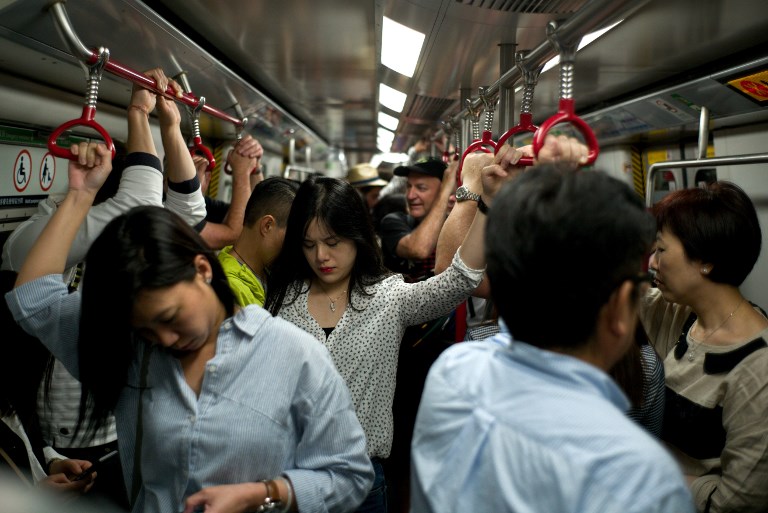 HONG KONG, China – A proposal to build a commuter town for Hongkongers in mainland China to solve a housing crisis was slammed Wednesday, April 25,  as ghettoizing poorer residents and compromising the city's autonomy.
The MTR Corporation, which runs the city's railway network and acts as a property developer, has started talks with its state-run counterpart in China to explore areas in southern China that could be used to build the outpost, the South China Morning Post reported.
The areas in question are located in Nansha and Foshan in Hong Kong's neighboring province of Guangdong, which is linked to the city through cross-border railways and where property prices are much more affordable.
It comes at a time when Beijing is tightening its grip on semi-autonomous Hong Kong. Opposition figures said the new plan was another way to "mainlandize" the city.
Hong Kong's housing prices are among the world's most expensive, with many residents living in increasingly cramped conditions at spiralling costs and small businesses struggling to survive sky-high rents.
The wealth gap last year was at its widest for nearly 50 years, fuelling discontent as the former British colony marked two decades under Chinese rule.
The local government stands accused of colluding with developers instead of pushing for affordable accommodation.
The MTR Corporation would build the new housing community with a "Hong Kong ambience" under the proposal, according to the Post. It would be aimed at retirees and young people, the report said, equipped with commercial and health care facilities and located near the high-speed rail station.
"It's just yet another attempt to 'integrate' and mainlandize Hong Kong," pro-democracy lawmaker Claudia Mo told AFP.
Mo noted the MTR Corporation is majority-owned by the city's government.
Urban planning expert Paul Zimmerman said a Hong Kong enclave on the mainland would raise a host of questions about how different rules would apply, ranging from the medical system to welfare benefits.
While some saw merit in the proposal, others ridiculed it online.
"Is the government abandoning its people and pushing them out of Hong Kong?" wrote one commenter on the SCMP website.
"Why doesn't Seoul build a Seoul Town in North Korea?" another wrote.
MTR chief Frederick Ma offered another proposal to construct rail links to Hong Kong's container terminals, where various groups have suggested building apartments above the ports as a solution to land shortages.
That proposal sparked concerns about a possible conflict of interest as Ma is a director of Canadian energy giant Husky Energy, part-owned by the conglomerate headed by Hong Kong's richest man Li Ka-shing.
The conglomerate headed by Li also operates container ports around the world, including in Hong Kong.
The maverick proposals came as the city government prepares to launch a public consultation on 18 contentious proposals for freeing up space in Hong Kong for housing, including building on golf courses and the fringes of country parks. – Rappler.com