'We are sorry to announce that the exhibition 'Gongle' by Chinese artist Badiucao has been cancelled out of safety concerns,' says the news website Hong Kong Free Press, one of the event organizers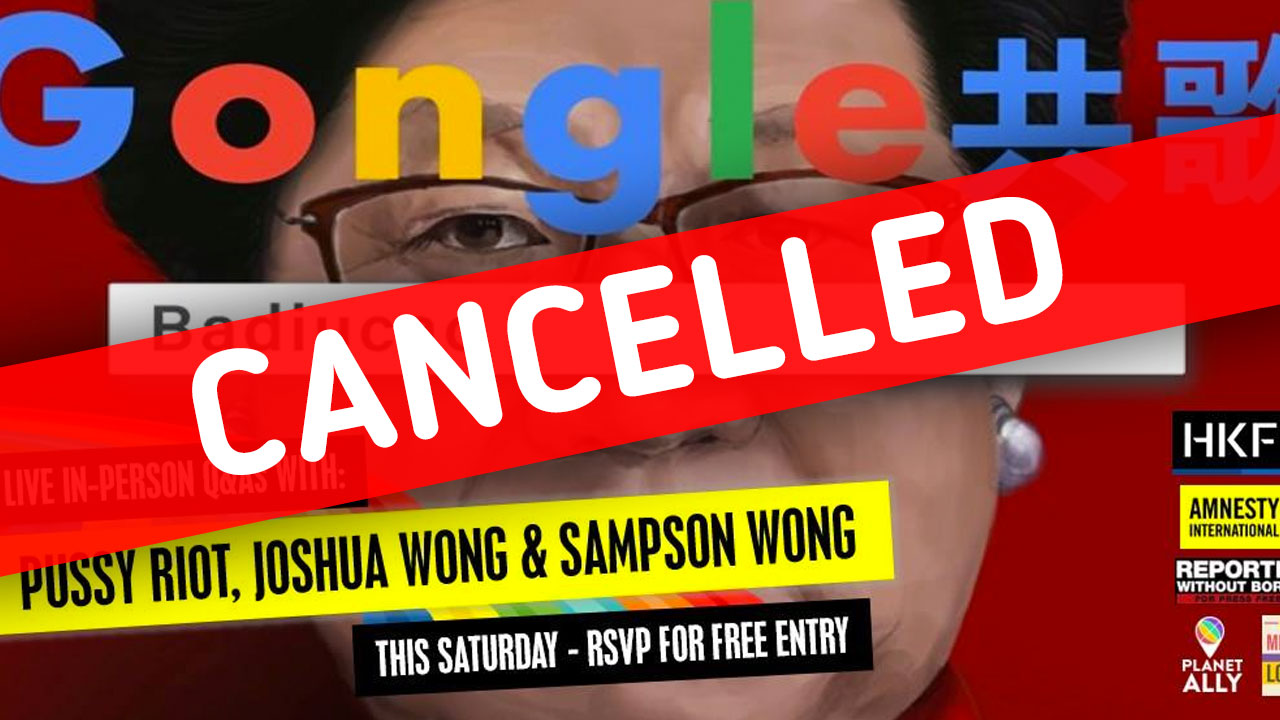 HONG KONG, China – A highly anticipated art show in Hong Kong by a Chinese political cartoonist was cancelled Friday, November 2, due to safety concerns with organizers citing "threats made by Chinese authorities relating to the artist."
Badiucao, who was born in Shanghai but is based in Australia and whose real name and identity are not known, has carved a reputation for his images satirizing political suppression by Chinese authorities.
His first solo international exhibition was due to open in Hong Kong Saturday, November, and was billed as a "black comedy for Hong Kong, China and the world," taking in themes of authority and freedom of speech.
"We are sorry to announce that the exhibition 'Gongle' by Chinese artist Badiucao has been cancelled out of safety concerns," said the statement on the news website Hong Kong Free Press, one of the event organizers.
"The decision follows threats made by the Chinese authorities relating to the artist.
"While the organizers value freedom of expression, the safety of our partners remains a major concern," the statement said.
One organizer told AFP that the threats related directly to the works in the show.
The organizer would not say which Chinese authorities had made the threats or give any further detail.
Badiucao had already pulled out of appearing in person Saturday at the opening, and was going to answer reporters' questions by video link.
There was also due to be a panel discussion including pro-democracy campaigner Joshua Wong and Russian protest punk band Pussy Riot as part of the launch event.
"The fact that an artist is threatened due to a simple art exhibition which celebrates freedom of expression is an outrage," Wong told AFP after the cancellation was announced.
It is the latest blow to freedom of expression in Hong Kong as China tightens its grip on the semi-autonomous city.
Hong Kong has rights unseen on the mainland, protected by an agreement made before the city was handed back to China by Britain in 1997, but there are serious concerns those freedoms are under threat.
There was a major backlash against Hong Kong authorities when they denied a visa without explanation to a Financial Times journalist last month who had chaired a press club talk by a Hong Kong independence activist.
Some artists have told AFP previously that they are now sending their works out of Hong Kong for safekeeping in fear of what lies ahead for the city. – Rappler.com