(UPDATED) Pope Francis includes two Europeans, two Latin Americans, an American, an Asian, an African, and an Australian in the council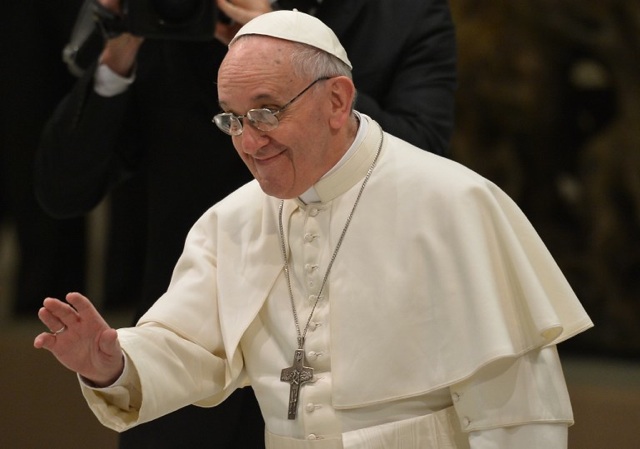 VATICAN CITY, Italy (UPDATED) – Pope Francis on Saturday, April 13, set up a group of cardinals to advise him on church governance and study reforms, marking the new pontiff's first step toward reforming the Catholic Church's opaque administration.
In a brief statement, the Vatican said that Francis had named eight cardinals from around the world to the group that will examine updating the constitution of the Roman Curia — the Church administration which analysts say is badly in need of reform.
The council includes: 
Giuseppe Bertello – Italy
Reinhard Marx – Germany
Francisco Javier Errazuriz Ossa – Chile
Oscar Andres Rodriguez Maradiaga – Honduras
Sean O'Malley – Boston, US
Oswald Gracias – India
Laurent Monsengwo Pasinya – the Democratic Republic of Congo
George Pell – Sydney, Australia
The group is due to hold its first meeting on October 1-3, the Vatican statement said.
The announcement came a month after Francis was elected leader of the world's 1.2 billion Catholics and a week after he made his first appointment to the scandal-hit Vatican bureaucracy, naming a leader of the main Franciscan order as the number two of the institution that oversees all Catholic religious orders.
Vatican observers are eagerly awaiting other key nominations to top Curia posts expected in the coming weeks, which could provide vital insights into the new pope's intentions for the Church.s expected in the coming weeks, which could provide vital insights into the new pope's intentions for the Church. – Rappler.com