Australia's most senior Catholic cleric said "better discipline" was needed in the church.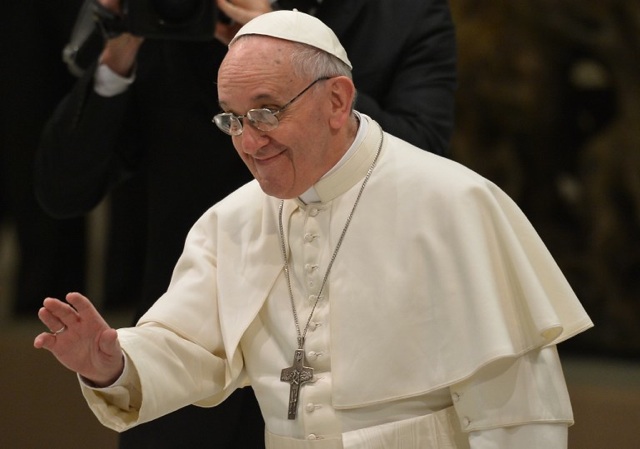 SYDNEY, Australia – Australia's most senior Catholic cleric Cardinal George Pell, picked by the pope to help advise him on governance and reforms, said Sunday, April 14, that "better discipline" was needed in the church.
The Sydney Archbishop also suggested less Italian influence at the Vatican would be welcome.
Pell was one of eight cardinals from around the world selected by Pope Francis on Saturday to advise him in the new pontiff's first step towards reforming the Catholic Church's opaque administration.
The group will examine updating the constitution of the Roman Curia — the Church administration which analysts say is badly in need of reform.
Pell said he would help the pope in "anyway I can".
"I am very sure the Holy Father will be working for a better discipline," he told ABC radio ahead of his departure from Sydney for Rome.
"There has been a spot of bother as we know in the Vatican, with the butler leaking the papers and other allegations.
"Most of the people working in the Curia are very, very fine people, but there were one or two mishaps."
Pell also suggested he would welcome a reduction in Italy's influence over the Vatican.
"Quite a few Italians work in the Curia. The chairman of this group is an Italian, Cardinal Bertello," he said.
"But I think different perspectives will be useful and I think a few English-speaking perspectives won't hurt."
Tim Fischer, Australia's first resident ambassador to the Holy See, called the panel appointments an "inspirational" choice.
"Certainly this new cabinet, or council, of cardinals of advice is a beacon pointing the way ahead by the new Pope in relation to re-balancing and revamping the church," he said.
The other cardinals selected are from Europe, Africa, North and South America, and Asia with the group due to hold its first meeting on October 1-3, the Vatican said.
The announcement came a month after Francis was elected leader of the world's 1.2 billion Catholics and a week after he made his first appointment to the scandal-hit Vatican bureaucracy, naming a leader of the main Franciscan order as the number two of the institution that oversees all Catholic religious orders.
Vatican observers are eagerly awaiting other key nominations to top Curia posts expected in the coming weeks, which could provide vital insights into the new pope's intentions for the Church. – Rappler.com