President Barack Obama, meeting Chinese officials in Washington, urges China to 'manage its maritime disputes' peacefully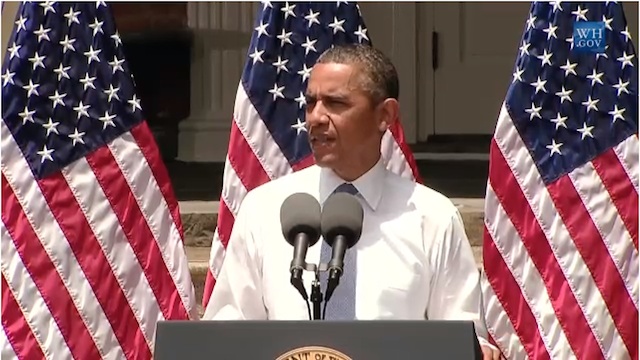 WASHINGTON, USA – US President Barack Obama warned China on Thursday, July 11 against the using force or intimidation in its tense maritime disputes with its neighbors and urged a peaceful resolution.
Obama, meeting Chinese officials who were in Washington for wide-ranging talks, "urged China to manage its maritime disputes with its neighbors peacefully, without the use of intimidation or coercion," a White House statement said.
Tensions have steadily risen between China and Japan, which accuses its growing neighbor of sending an increasing number of ships to exert its claim over sparsely populated islands managed by Tokyo in the East China Sea.
The Philippines and Vietnam have also charged that China has used assertive means to exert claims in the conflict-riven South China Sea, although tensions have abated slightly with Hanoi in recent weeks.
State Councilor Yang Jiechi, addressing a press event at the end of the two days of talks, said that China supported "freedom of navigation in all oceans" and "will continue to firmly implement its policy."
The United States since 2010 has repeatedly been outspoken over the South China Sea, saying that it has a national interest in ensuring freedom of navigation but does not take sides on individual claims.
With an eye on the tensions, the United States has boosted military cooperation with Japan and the Philippines — which are both treaty-bound allies — as well as with former war adversary Vietnam. – Rappler.com