(UPDATED) Sentenced are 52 Muslim Brotherhood members to jail, including one for life after accusing them of "aggression" against the army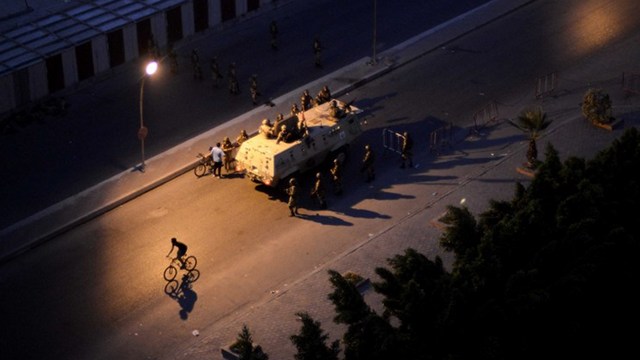 CAIRO, Egypt (UPDATED) – An Egyptian military court Tuesday, September 3, sentenced 52 Muslim Brotherhood members to jail terms, including one for life, for attacks on the army in the port city of Suez, an army source said.
The source said the court sentenced one Brotherhood member to life, 48 to jail terms ranging from five to 10 years, and three to 15 years in prison. Twelve defendants were acquitted.
Earlier, a military source had said 11 Brotherhood members were sentenced to life, 45 to five years in prison, while eight were acquitted.
The Islamists were accused of shooting and using violence against the army in Suez on August 14 following a military crackdown in Cairo on supporters of ousted Islamist president Mohamed Morsi.
The military court held two earlier hearings on August 24 and 26 against the accused, who were also charged with carrying guns and throwing Molotov cocktails at soldiers.
On August 14, the military and police forcibly cleared pro-Morsi protesters from Cairo's Rabaa al-Adawiya and Nahda squares, killing hundreds. It was the deadliest such crackdown in Egypt's recent history.
Egyptian authorities have since carried out a relentless crackdown against Islamists in which more than 1,000 people have been killed and some 2,000 members of Morsi's Muslim Brotherhood arrested.
The supreme guide of the Brotherhood, Mohamed Badie, has also been arrested, while Morsi has been in custody since his ouster. – Rappler.com