France's most prominent black politician has spoken out for the first time to voice her dismay at being subjected to monkey taunts and other racist abuse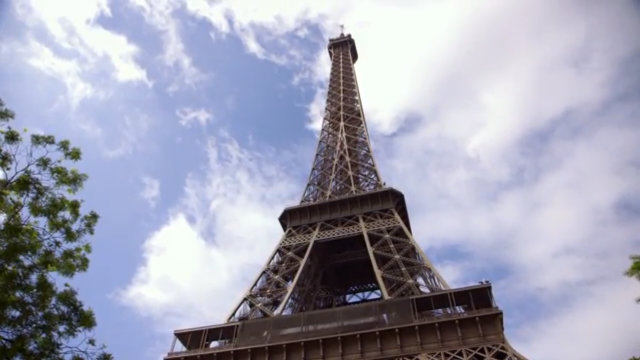 PARIS, France — France's most prominent black politician has spoken out for the first time to voice her dismay at being subjected to monkey taunts and other racist abuse.
Justice Minister Christiane Taubira fears the treatment she has received reflects a threat to the country's social cohesion and on Wednesday she voiced alarm over what she sees as collapse of taboos surrounding public displays of racism.
"It is not about careless little slips of the tongue, it is much more serious than that," Taubira said in an interview with left-wing daily Liberation. "Inhibitions are disappearing, dykes have been breached."
In the last month alone, Taubira has twice been publicly compared to a monkey, once by a group of children whose parents had taken them on a protest against gay marriage and once by an electoral candidate of the far right National Front (FN), who wrote on her Facebook page that she would prefer to see the minister "swinging from the branches rather than in government".
Taubira said those incidents were the tip of the iceberg in terms of the hostility she has encountered since being named to one of the top four posts in the Socialist government that took office last year.
"I've been getting monkey and banana insults for a long time but there is also something more subtle going on that nobody has highlighted," she said.
By way of example, the minister noted how the opponents of gay marriage had targeted her personally rather than the government as a whole and had emphasised the "Frenchness" of the protest movement.
She also pointed to the outspoken reactions that her initial appointment had provoked. These included Jean-Francois Cope, one of the leaders of the main opposition party, warning centre-right voters that: "If you vote for the FN, you get the Left and you get Taubira."
Concern over rising racism shared by others
Taubira's concern over a perceived increase in racism — or the acceptability of racism — in French society, echoes recent warnings by various rights groups and social commentators.
They fear a section of society is backing away from the vision of a multicultural France most famously embodied in the jubilant celebrations of the black-Arab-white make-up of the 1998 World Cup winning side.
"There is something unprecedented about a government minister being attacked purely because of the colour of her skin," said Aline Le Bail-Kremer, a spokeswoman for the watchdog group SOS Racisme.
"The whole country should have stood up against it, but in reality the reaction has been lukewarm."
Responding to Taubira's comments, President Francois Hollande said everyone had to be more vigilant about the threat of racism, but Prime Minister Jean-Marc Ayrault played down suggestions of a sea change in public attitudes.
"I'm convinced the vast majority of the French do not accept racism," Ayrault said.
Figures compiled by the Interior Ministry point to a sharp rise over the last year in the number of acts or threats deemed to be of a racist, anti-semitic or anti-Muslim nature.
As always with such figures, it is not clear to what extent they represent an actual increase in racist incidents or an increased willingness of members of ethnic minorities to report them.
But both anecdotal and survey evidence point to a hardening of attitudes in the wake of this year's bitter battle over gay marriage, which divided France and introduced a new, virulent tone to the country's political debate.
A poll published last month to mark the 30th anniversary of a landmark march for the rights of second-generation Arabs found that 59 percent of the French believed racism had become more common in the intervening three decades.
The front page of Wednesday's edition of Le Parisien asked bluntly: "Is France becoming racist?"
Yes, the tabloid replied in an editorial. "A rancid odour is floating over France," it said. "Words, phrases and gestures that we thought belonged to another age are making a comeback."
Harry Roselmack, a black tv news presenter, agrees. "What pains me is how racism has been able to resist both time and the best of intentions, not just in the FN, but at the deepest levels of French society," Roselmack wrote in Le Monde this week. — Rappler.com