Turkey declares Egypt's ambassador persona non-grata, in a move of reciprocity, after Egypt expelled its Turkish envoy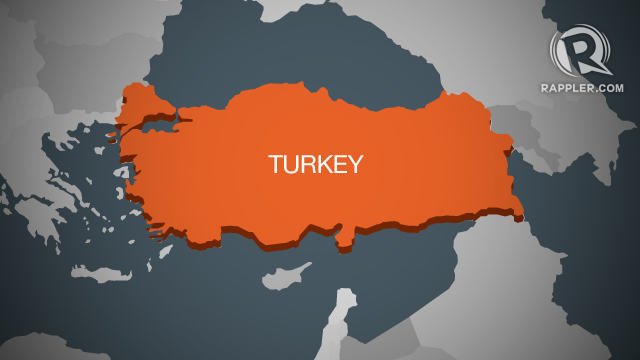 ANKARA, Turkey – Turkey declared Egypt's ambassador "persona non grata" and downgraded diplomatic relations to the level of charge d'affaires on Saturday, November 23, in a tit-for-tat move after Cairo expelled its envoy, the foreign ministry said in a statement.
The ministry said it summoned Egypt's charge d'affaires to inform him that "our relations were downgraded to the level of charge d'affaires and Egyptian Ambassador Abderahman Salah El-Din… is declared persona non grata in line with the reciprocity principle that forms the basis of international relations."
Both Turkey and Egypt had recalled their respective envoys in August for consultations, but while the Turkish ambassador eventually returned to Cairo in September, Egyptian Abderahman Salah El-Din stayed home.
The foreign ministry held Egypt's military-installed interim government "responsible" for the current tensions.
"We hope that friendly and brotherly Egypt will regain stability and democracy as soon as possible and relations between our countries will return to normal," added the ministry.
The August 14 police and military crackdown on supporters of ousted Egyptian president Mohamed Morsi sparked a storm of international condemnation and strained relations between Turkey and Egypt.
Turkish Prime Minister Recep Tayyip Erdogan, a supporter of Morsi and his Muslim Brotherhood, condemned what he called the "massacre" of peaceful protesters in Egypt. – Rappler.com