"It was done without a majority of society even being aware it was possible," comments Edward Snowden of US surveillance programs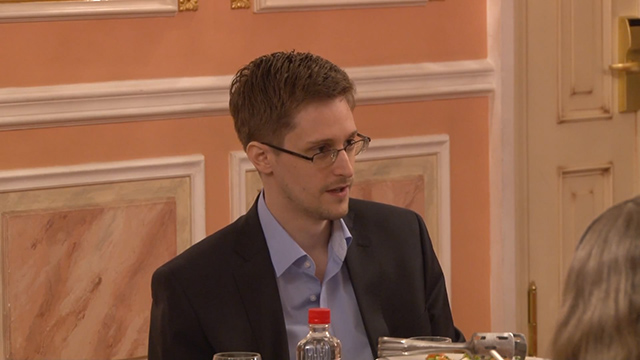 WASHINGTON, USA (UPDATE) – Former US national security contractor Edward Snowden hopes his leaks of classified documents will lead to greater transparency by governments, he said in rare comments published Wednesday, December 11.
The fugitive Snowden, Time's runner-up behind the pope for its person of the year, told the magazine he chose to defy his obligations when he learned the scope of surveillance programs conducted without being disclosed.
"What we recoil most strongly against is not that such surveillance can theoretically occur, but that it was done without a majority of society even being aware it was possible," he told Time in an email interview.
Snowden, who is living in Russia under temporary asylum and was branded "the dark prophet" by Time, has given few interviews since leaking a trove of secret documents from the National Security Agency (NSA).
He said he took the risk of publicizing the data because of the dangers he saw of a surveillance state.
"The NSA is surely not the (East German) Stasi, but we should always remember that the danger to societies from security services is not that they will spontaneously decide to embrace mustache twirling and jackboots to bear us bodily into dark places, but that the slowly shifting foundation of policy will make it such that mustaches and jackboots are discovered to prove an operational advantage toward a necessary purpose," he told Time.
He told the magazine that he hopes his disclosures will help bring about changes by forcing a rethinking by the public, the technology community, the US courts, Congress and the executive branch.
"The president could plausibly use the mandate of public knowledge to both reform these programs to reasonable standards and direct the NSA to focus its tremendous power toward developing new global technical standards that enforce robust end-to-end security, ensuring that not only are we not improperly surveilling individuals but that other governments aren't either," he said.
Snowden was given asylum in Russia in August 2013, to the fury of the United States, where he could face espionage charges following disclosures that have provoked international uproar and strained US ties with allies.
Time wrote that Snowden has begun to settle into his new life in Russia, learning the language and reading Dostoyevsky's "Crime and Punishment." The report said he uses the Internet through encrypted and anonymous connections.
Snowden said he believes encryption and the ability to be free of surveillance are fundamental rights.
"In general, if you agree with the (US constitution's) First Amendment principles, you agree with encryption. It's just code," he said.
"Arguing against encryption would be analogous to arguing against hidden meanings in paintings or poetry."
Snowden, who fled to Hong Kong before pitching up in Russia in June 2013, added that he did not defend every story that has been written, but that he allowed journalists he worked with to be the final arbiters of what was published.
"There have of course been some stories where my calculation of what is not public interest differs from that of reporters, but it is for this precise reason that publication decisions were entrusted to journalists and their editors," he told Time. "I recognize I have clear biases influencing my judgment." – Rappler.com