Nigeria has a long history of troubled elections. More than 800 people were reported to have been killed in riots after the last nationwide vote in 2011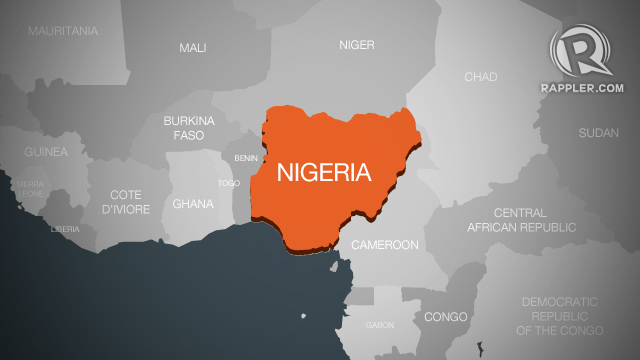 LAGOS, Nigeria – Nigeria's ruling party, never out of power since the nation returned to civilian rule, faces a Valentine's Day test of voters' affections in 2015, after a date was set for elections.
Voters in Africa's most populous nation will go to the polls on February 14, 2015 to choose a new president and parliament, the Independent National Electoral Commission (INEC) said late Friday, January 24.
State assembly and gubernatorial elections will follow in February 28.
The election is being keenly watched, given indications that the Peoples Democratic Party (PDP) of President Goodluck Jonathan could be dumped out of power for the first time since 1999.
The PDP has recently been riven by in-fighting and lost its parliamentary majority, giving the main opposition All Progressive Congress (APC) the political upper hand.
"We are prepared to dislodge the PDP from power come 2015," APC spokesman Lai Mohammed told Agence France-Presse (AFP), adding that it would set out its position on the vote "very soon."
Jonathan's supposed political ambitions are being blamed for the dispute, even though he has yet to declare publicly his candidacy for a second 4-year term.
The 56-year-old has held office since May 2010, when he stepped up from vice-president after the death of his predecessor, Alhaji Umaru Yar'Adua.
He won a popular mandate at the 2011 polls but is facing claims that he has reneged on an apparent pledge to serve only one term and make way for another candidate from the Muslim majority north.
In November 2013, 5 influential state governors defected to the APC and 37 National Assembly members then crossed the floor, stripping the PDP of its majority in the lower house of parliament.
Rotimi Amaechi, the governor of the southern Rivers state, is meanwhile embroiled in a simmering row over oil revenues and federal projects with Jonathan, who hails from next door Bayelsa.
Simmering tensions
With the release of the election timetable, analysts said the coast was now clear for Jonathan to show his hand but prominent PDP figures are mounting pressure on him to back out.
Former president Olusegun Obasanjo, who hand-picked Jonathan as Yar'Adua's running mate in 2007, recently advised him not to run again in a highly critical open letter of his time in office.
Obasanjo accused him of incompetence, corruption and failure to tackle security issues, including the bloody Islamist insurgency in the north.
Last week, the PDP's unpopular chairman and a Jonathan ally, Bamangar Tukur, resigned in a move interpreted as an attempt by the president to appease dissenting voices in the party.
Nigeria is Africa's largest oil producer and is tipped to become the biggest economy on the continent in 2014, giving it significant regional clout.
But it has a long history of troubled elections and more than 800 people were reported to have been killed in riots after the last nationwide vote in 2011.
On Thursday, January 23, Nigeria's secret police warned that anyone fomenting unrest in the run-up to the 2015 ballot would be dealt with severely, following heightened tensions between the opposition and the ruling party in the key oil-rich Rivers state.
In strongly worded comments this week, the opposition accused the presidency of encouraging lawlessness in the southern state and the state police chief of doing the ruling party's bidding. It also vowed to block all government proposals "until the rule of law and constitutionalism is restored."
The PDP in response accused the APC of issuing a "clear and direct call for anarchy."
INEC spokesman Kayode Idowu pledged that the 2015 vote would be better.
"We are aware of the expectations of Nigerians and the international community to have a free, fair and credible election in 2015. INEC is ready to meet those expectations," he said.
Measures have been taken to overcome logistical challenges such as the delivery of election materials, while biometric data will be used to prevent multiple voting and ballot-rigging, he added.
But he warned politicians not to start campaigning until the statutory 90 days before voting day.
"This is not the time for election campaigns. Politicians should not jump the gun," he added. – Rappler.com