South Sudan's government and rebels traded accusations that each had breached a ceasefire deal by attacking the other, but insisted they were committed to ending weeks of brutal conflict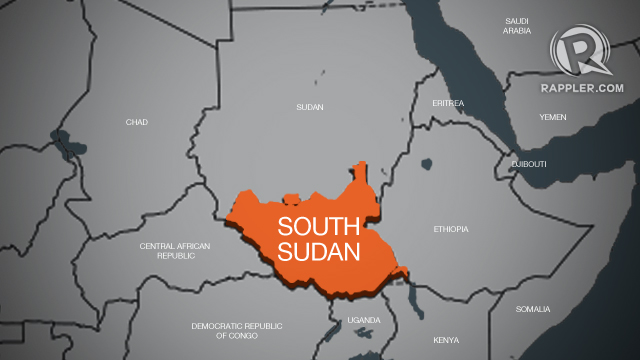 JUBA, South Sudan – South Sudan's government and rebels traded accusations Sunday, January 26, that each had breached a ceasefire deal by attacking the other, but insisted they were committed to ending weeks of brutal conflict.
Both sides insist they were attacked and have responded only in self-defense.
The ceasefire, aimed at stopping 6 weeks of bitter fighting in which thousands have died, began Friday evening with both sides reporting clashes as the deadline approached.
Up to 10,000 people are believed to have been killed in the fighting pitting forces loyal to President Salva Kiir against a loose coalition of army defectors and ethnic militia nominally headed by sacked vice president Riek Machar, a seasoned guerrilla fighter. 
Rebel military spokesman Lul Ruai Koang reported Sunday "clear violations" of the ceasefire, claiming government forces had attacked rebel positions in the northern oil state of Unity and in the volatile eastern Jonglei region.
"In all the government's offensives, our forces only acted in self-defense," he said in a statement.
The army has dismissed the reports, blaming the rebels for attacking their forces. (READ: Ceasefire falters as South Sudan accuse rebels of attack)
Both sides insist they are committed to the deal, and the clashes reported since the agreement was signed late Thursday appear to have been localised skirmishes, not large-scale assaults.
Verifying reports from across the vast and remote regions of South Sudan – large areas of which have poor if any telephone networks – is a difficult task.
Army spokesman Philip Aguer said he had received no fresh reports of fighting on Sunday.
But both sides have also said they doubt the other can fully control the forces on the ground.
Information Minister Michael Makuei, speaking on Saturday in Juba after returning from the talks in Ethiopia that hammered out the crucial deal, said the clashes were not unexpected, as the "rebels are indisciplined".
Scale of suffering 'alarming'
The fighting has seen waves of brutal revenge attacks, as fighters and ethnic militia use the violence to loot and settle old scores, with the United Nations and rights workers reporting that horrific atrocities have been committed by both sides.
Rebel spokesman Koang said government orders to soldiers not to kill civilians was a sign that Kiir was "not in full control of security forces" either.
Ateny Wek Ateny, spokesman of President Salva Kiir, insisted on Saturday they would honor the agreement.
"We are definitely going to maintain a ceasefire," Ateny said, adding that government forces had responded only in self-defence to rebel attacks. "All we hope is that both sides respect the peace deal."
The ceasefire agreement was signed late Thursday in the Ethiopian capital by representatives of Kiir and rebel delegates loyal to ousted vice president Machar.
But many in the country fear that even with a ceasefire deal, the conflict pitting members of Kiir's Dinka people – the country's largest group– against Machar's Nuer tribe is far from over.
The fighting has been marked by atrocities on both sides, with about 700,000 people forced from their homes in the impoverished nation, according to the United Nations.
A statement from 55 international and South Sudanese aid agencies said they remained "deeply alarmed at the scale of human suffering" in the country.
"The agencies continue to call upon all parties to the conflict to protect civilians, to refrain from targeting attacks on civilian areas, and to distinguish between civilians and combatants," the statement read, including organizations such as Oxfam, Save the Children and the International Rescue Committee.
UN humanitarian chief Valerie Amos is due to begin a three-day visit to South Sudan on Monday to see the extent of the crisis and plan ways to support those affected. – Rappler.com