Australian PM Tony Abbott voiced increasing hope of discovering the missing plane after unidentified debris was sighted in the search zone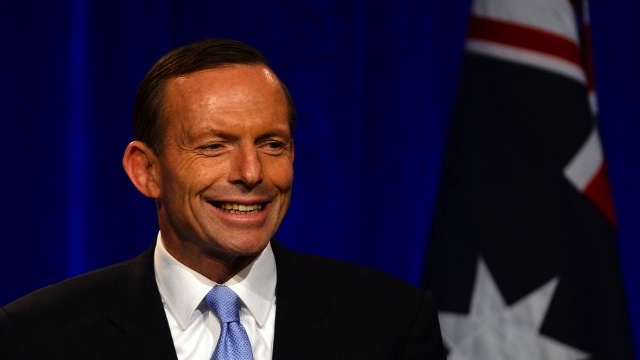 SYDNEY, Australia – Australian Prime Minister Tony Abbott voiced increasing hope Sunday, March 23, of discovering the fate of Malaysia Airlines Flight MH370 and the 239 people on board after unidentified debris was sighted in the search zone.
"It's still too early to be definite, but obviously we have now had a number of very credible leads and there is increasing hope — no more than hope, no more than hope — that we might be on the road to discovering what did happen to this ill-fated aircraft," Abbott said.
The prime minister spoke after several unidentified objects were seen in the search zone for the Boeing 777, about 2,500 kilometers (1,500 miles) off Perth.
Asked for details, Abbott referred to "a number of small objects fairly close together within the Australian search zone, including, as I understand it, a wooden pallet."
The comments came hours after the Australian Maritime Safety Authority (AMSA) announced that "further attempts will be made to establish whether the objects sighted are related to MH370," on Sunday.
The prime minister did not specifically mention a Chinese satellite image dated March 18 and released on Saturday, which showed a large piece of floating debris close to where previous satellite images showed two pieces of possible wreckage in the remote ocean.
Abbott's confidence was also supported, he said, by the growing resources being thrown at the hunt.
Two Chinese aircraft and 2 Japanese Orions were on Sunday due to join the 6 aircraft already involved in the huge operation, the prime minister said.
"Obviously the more aircraft we have, the more ships we have, the more confident we are of recovering whatever material is down there," he said.
"And obviously before we can be too specific about what it might be, we do actually need to recover some of this material."
Abbott, speaking as he ended a visit to neighbouring Papua New Guinea, praised the international search effort.
"I want to say that this is a really big international effort and it does show that many countries are capable of pulling together in a time of trouble.
"It is a very important humanitarian exercise. We owe it to the almost 240 people on board the plane, we owe it to their grieving families, we owe it to the governments of the countries concerned, to do everything we can to discover as much as we can about the fate of MH370."
MH370 dropped off civilian radar on March 8 en route from Kuala Lumpur to Beijing, and 2 weeks later Malaysian investigators still believe it was deliberately diverted by someone on board. – Rappler.com