Intelligence services intercepted a possible plan to attack the Vatican, the Italian media reported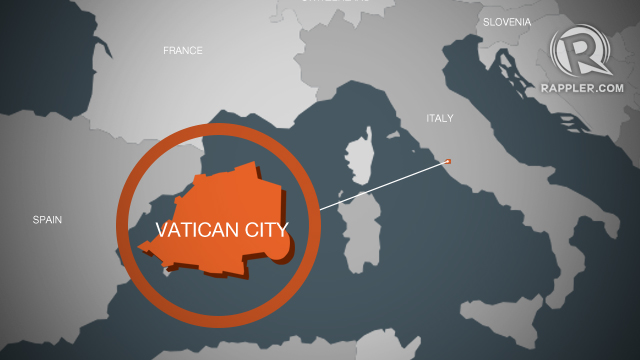 ROME, Italy – Security has been tightened in Saint Peter's Square after intelligence services intercepted a possible plan to attack the Vatican, Italian media reported on Saturday, September 20, increasing fears that Pope Francis could be in danger.
A foreign security service alerted Italy this week after intercepting a conversation between two Arab speakers which referred to "a demonstrative act, Wednesday, at the Vatican," Il Messaggero daily reported.
Wednesday is the day the pope holds his weekly general audience in the square in front of Saint Peter's Basilica.
Checks by Italy's anti-terrorism unit revealed that one of the speakers passed through the country 8 months ago, heightening concerns the threat may be real.
Earlier warnings that the Islamic State of Iraq and Syria (ISIS) extremists may be plotting to attack the pope have been shrugged off by the Vatican, but security has nonetheless been increased for his Wednesday and Sunday audiences, the paper said.
The Repubblica daily said plain clothes special operations officers with sniffer dogs trained in seeking out explosives were helping Vatican police vet tourists, while hotels in the area were also being kept under surveillance.
The news came a day before Pope Francis's trip to Albania, where the pontiff is expected to mingle with the crowds as usual despite reports of possible danger from new ISIS recruits returning from the Middle East to the mostly-Muslim country.
Some worry the pope has made himself a target by speaking out against the Islamic State group and having the Holy See voice support for US air strikes in Iraq.
In an interview with Italy's La Nazione daily this week, Iraq's ambassador to the Holy See, Habib Al Sadr, said "what has been declared by the self-declared Islamic State is clear. They want to kill the pope. The threats against the pope are credible."
The Vatican played down the warning, saying security measures for the trip would remain unchanged. – Rappler.com