(UPDATED) Two women were found dead on the 31st floor of a residential block in the popular expatriate district of Wanchai in the early hours of Saturday morning, November 1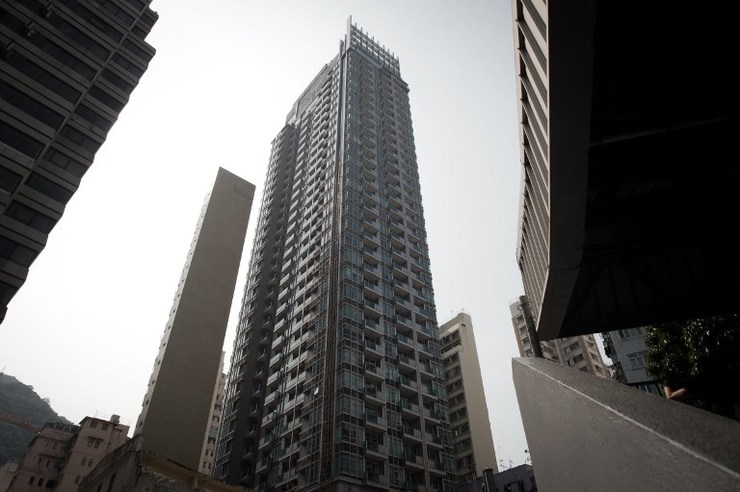 HONG KONG (UPDATED) – A British banker appeared in a Hong Kong court on Monday, November 3, charged with the grisly murder of two women whose bodies were found in his upmarket apartment, one of them decomposing in a suitcase.
Rurik Jutting, a 29-year-old securities trader who until recently worked at Bank of America Merrill Lynch, had called police to his home in Hong Kong's central Wanchai district in the early hours of Saturday morning, November 1.
Investigators found a naked woman with knife wounds to her neck and buttock in the living room of the flat, on the 31st floor of a plush residential block. The corpse of the other woman was discovered decaying inside a suitcase on the balcony.
Police reportedly believe the victims were sex workers.
Court documents named one of the victims as Sumarti Ningsih, listing the other as an unknown female. At least one of the women was Indonesian, the government in Jakarta said.
Jutting, a Cambridge graduate, appeared calm as he listened to the charges against him at a magistrate's court in Wanchai. He was sent to jail to await his next hearing on November 10.
Wearing a black t-shirt and dark-rimmed glasses, the bearded banker spoke only twice to confirm he understood the charges against him, occasionally drumming his fingers over his chest. He was escorted from the courtroom by police officers.
'Academically gifted'
Jutting was a pupil at the exclusive English boarding school Winchester College before studying history and law at Cambridge University, with former classmates saying he excelled academically.
"He seemed like a normal guy, although he kept pretty much to himself," said one former Cambridge acquaintance.
"The thing that stood out about him was that he was academically extremely talented," she added, describing him as "very, very ambitious".
Classmates also said he was intensely athletic and had been a member of the prestigious rowing club at Cambridge.
"He was a tough guy. He had a rower mentality of pushing himself," said one former Winchester pupil. "A classic banker I guess."
Another Winchester classmate described him as "clever but socially awkward".
Police were scouring thousands of photographs stored on Jutting's mobile phone, including some showing one of the corpses wrapped in a carpet inside a suitcase on the balcony, the South China Morning Post reported.
Jutting is believed to have recently quit his job at Bank of America Merrill Lynch.
"A person with that name previously worked at this firm," a company spokesman told Agence France-Presse.
Jutting posted on his Facebook last week that he was embarking on a "new journey".
"Stepping down from the ledge. Burden lifted; new journey begins. Scared and anxious but also excited. The first step is always the hardest," he wrote on Monday.
Body in suitcase
"There's possibility that both victims are Indonesian," consul-general Chalief Akbar told Agence France-Presse. "We are still waiting for confirmation from the police."
The government in Jakarta identified one of the women as a 25-year-old Indonesian citizen.
Officers said earlier that maggots were found in the corpse hidden in a suitcase, which appeared to have been there for several days.
"This body belonged to a person who has passed away for quite some time," police assistant district commander Wan Siu-hung told reporters.
A resident said a "disgusting" smell had been emanating from the building.
"It was the smell of a dead body," the man, who lived on the 11th floor and refused to give his name, told Agence France-Presse on Sunday, November 2.
At Monday's brief 15-minute hearing, Jutting's lawyer Martyn Richmond complained that his client was denied contact with British consular officials for 36 hours, as well as access to his preferred defense attorney. Jutting did not seek bail.
Hong Kong, a city of 7 million, has low crime rates and only 14 cases of homicide were reported in the first half of the year. – Rappler.com